Big Cat returns to Coors, reunited with old teammates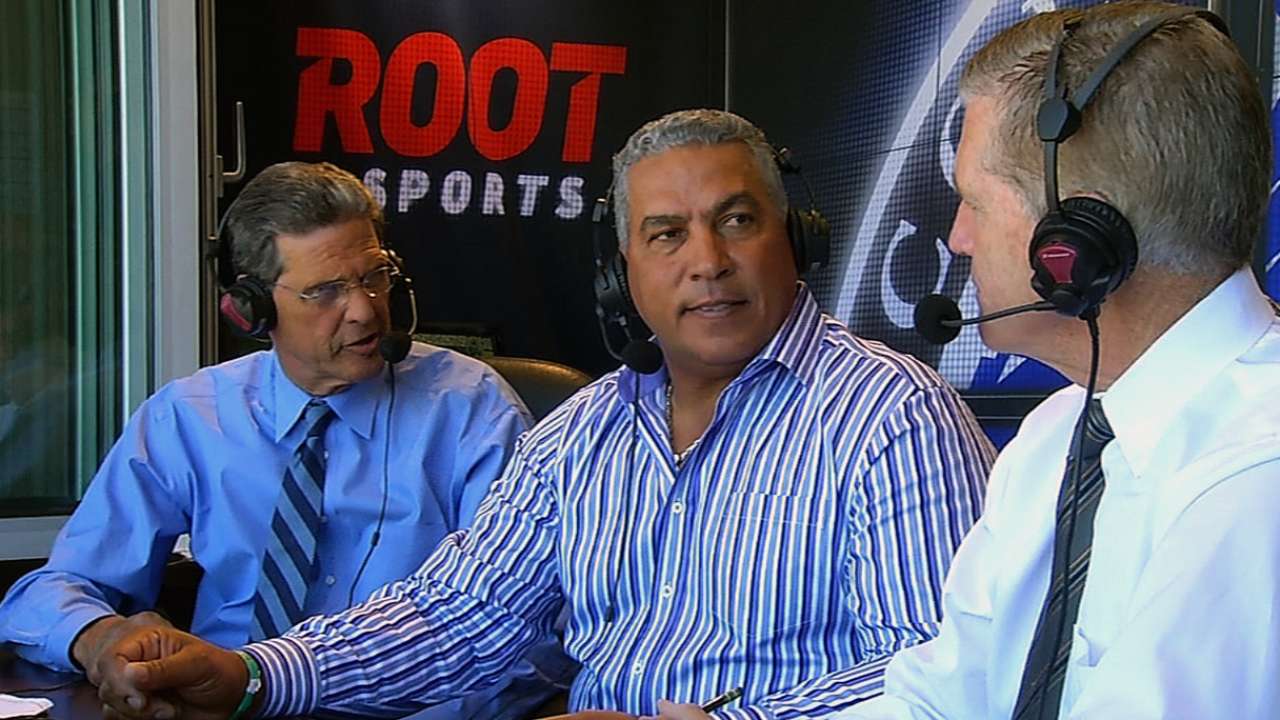 DENVER -- Sunday rekindled fond memories for longtime Rockies fans when former first baseman Andres Galarraga returned to Coors Field.
Galarraga was reunited with three former teammates -- Walt Weiss, Vinny Castilla and Dante Bichette -- who all serve on the Rockies' coaching staff. Galarraga played for Colorado from 1993-97, posting baseball's best batting average with a .370 mark in '93 and leading the National League with 47 home runs in '97.
"I feel like I'm home," said Galarraga, who threw out the ceremonial first pitch before the Rockies' finale against the Dodgers. "I feel like a visitor, sweating, especially when I see Dante Bichette, hitting coach, Walt Weiss, Vinny Castilla, Eric Young, Jr. -- [I used to] see him shagging in the outfield, now he's on the team hitting."
A five-time All-Star, Galarraga was part of the famed Blake Street Bombers, a foursome of Rockies power hitters in the mid-90s that also included Bichette, Castilla and 1997 NL MVP Larry Walker. The foursome of power hitters took advantage of the thin Denver air and helped the expansion team gain popularity in its early years.
The 529-foot grand slam Galarraga belted in Florida -- one of the most memorable hits of his career -- still stands as the longest home run in Rockies history.
"Probably my best five years in my career was in Colorado," Galarraga said. "I played for the fans, 60,000 people, every day, every game. That's amazing."
Galarraga now lives in West Palm Beach, Fla., and has welcomed the opportunity to spend more time with his three children in his post-baseball life. But he's still healthy, and he will have to restrain himself from jumping into a uniform and heading to the batter's box one last time.
"I'm going to jump if they need me for pinch-hitting or something," he joked.
Ian McCue is an associate reporter for MLB.com. This story was not subject to the approval of Major League Baseball or its clubs.