Six years after historic '07 season, Corpas returns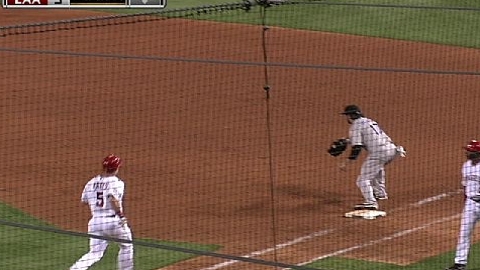 DENVER -- When Manny Corpas' 4-year-old son asked him where he was playing Sunday morning, the former Rockies closer was more than excited to answer Coors Field. The right-hander returned to the big leagues Sunday in place of closer Rafael Betancourt, who landed on the 15-day disabled list with a strained right groin.
Corpas, 30, played five seasons for the Rockies and was a critical piece of the 2007 team that made a World Series run, earning 19 saves and appearing in 78 games. He did not make the team out of Spring Training after signing a Minor League contract this winter, then pitched in 17 games with Triple-A Colorado Springs.
"Right now, I feel very happy to be back with the Rockies again," Corpas said. "I know I started in the Minor Leagues, but that's part of baseball, so I'm happy to be here again with everybody."
Corpas had a 5.19 ERA in 34 2/3 innings in Triple-A. He served as a long reliever for the Sky Sox, usually pitching two or three innings per outing.
Corpas pitched in 48 games last year for the Cubs with a 5.01 ERA and said his slider is starting to round into top form. He said a new grip he first tried in Spring Training has been key to the turnaround.
"It's [not about] my ERA. I worry more about throwing strikes down, low," Corpas said. "Good slider, like 2007 slider ... and I hope to keep doing the same thing here in the big leagues."
With his house and family still in the Denver area, Corpas admitted it was taxing to make the drive to and from Colorado Springs every day. But he relishes the opportunity to settle back into the confines of Coors Field.
"It's hard to go back after you played five years in the big leagues, and you go back to the Minor Leagues," Corpas said. "For me, it's not that easy, but it's fine because my house is here, I got my son, my family here, close to me."
Ian McCue is an associate reporter for MLB.com. This story was not subject to the approval of Major League Baseball or its clubs.