Weiss thinks fatigue may be reason for Rosario's slump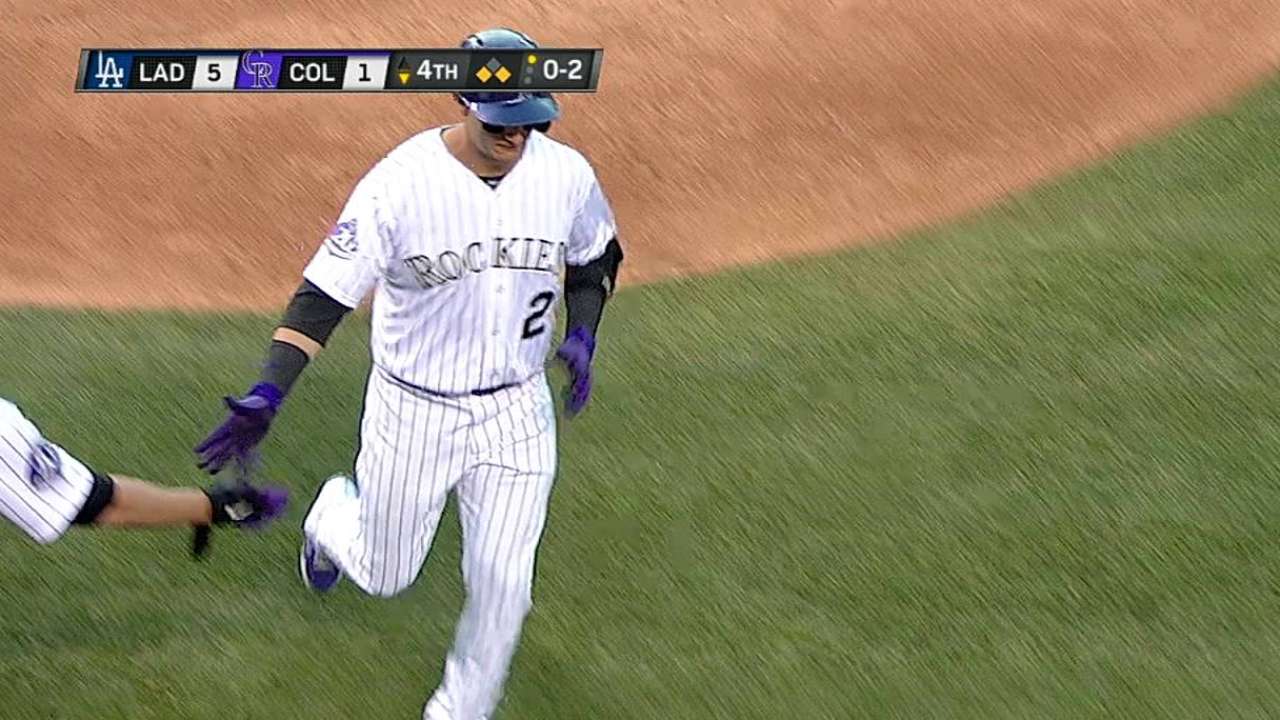 CINCINNATI -- The Rockies have recently started Yorvit Torrealba at catcher when Juan Nicasio is pitching, which they did on Tuesday, providing a rest day for slumping regular catcher Wilin Rosario.
In his last eight games, Rosario is 4-for-32 (.125) with one RBI and five strikeouts, and he has seen his batting average drop 29 points to .254.
Rosario has nine home runs, but his last one was May 18. Sometimes slumps come because players are trying to go yard in every at-bat, but manager Walt Weiss said he doesn't think that's the case with Rosario.
"When he takes his [batting practice] every day, he takes a great BP," Weiss said. "He stays in the [right-center-field] gap for most of the time, even better than most of our guys, as opposed to just going out here and seeing how far he can hit it. That's why I tend to think that hasn't been the issue, where he's going up there trying to hit home runs. His preparation has been very good."
Weiss said he noticed that Rosario was making hard outs early in the slump, but not as many lately. The manager said fatigue is a possible factor. Few catchers have the offensive abilities of Rosario, but the physical and mental requirements of the position have something to do with that.
"Wilin's a strong kid -- they don't call you 'The Bull' for nothing," Weiss said. "There's plenty of strength there, but still you've got to be careful with your catchers. They take a lot of foul balls off their toes, inside their legs and their shoulders. They get nicked up pretty good back there."
Thomas Harding is a reporter for MLB.com. Read his blog, Hardball in the Rockies, and follow him on Twitter @harding_at_mlb. This story was not subject to the approval of Major League Baseball or its clubs.