CarGo may stay in left, won't bounce around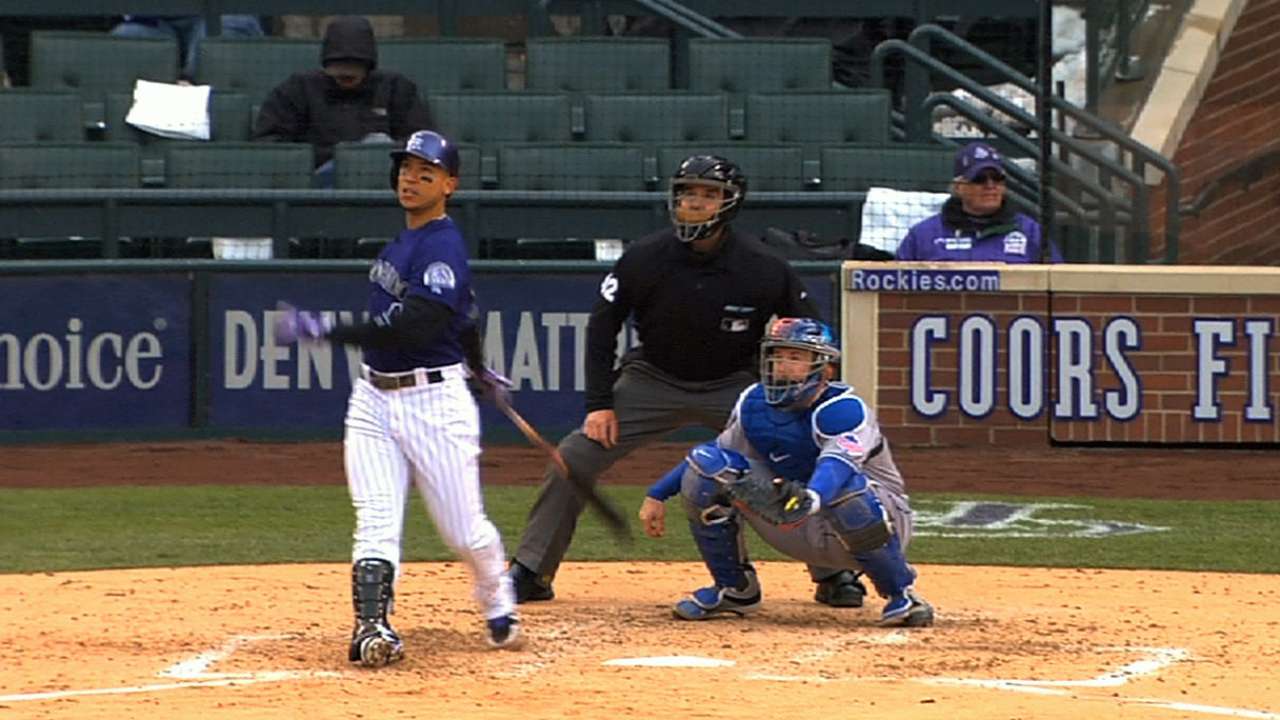 SCOTTSDALE, Ariz. -- After trading Dexter Fowler to the Astros during the winter, the Rockies announced that they would move three-time Rawlings Gold Glove Award winner Carlos Gonzalez from left field to Fowler's old center-field spot.
But in recent days, manager Walt Weiss has said he's open to the possibility of Gonzalez staying in left, especially since right-handed-hitting Drew Stubbs -- acquired from the Indians in a trade subsequent to the Fowler trade -- is a center fielder by trade. Left-handed-hitting Charlie Blackmon and right-handed-hitting Brandon Barnes, part of the Fowler trade, have experience in center and left-handed-hitting Corey Dickerson has worked at all three spots.
For now, Weiss said Gonzalez is in center, but he reserves the right to change his mind. He won't, however, move him back and forth. Gonzalez also has said he does not want to move back and forth.
"That'll be a popular question this spring," Weiss said. "We've got him in center right now. That's the plan. We have a lot of options in the outfield. We have a lot of flexibility. We have a lot of good players competing out there. We have a lot of options in center field. I understand that.
"In the end, it all comes down to who gives us the best chance to win -- offensively, defensively. We're not going to bounce [Gonzalez] around. That's not to say we won't change our minds [about him in left or center]."
Thomas Harding is a reporter for MLB.com. Follow him on Twitter @harding_at_mlb. This story was not subject to the approval of Major League Baseball or its clubs.