Rockies know it's crucial not to rush Chacin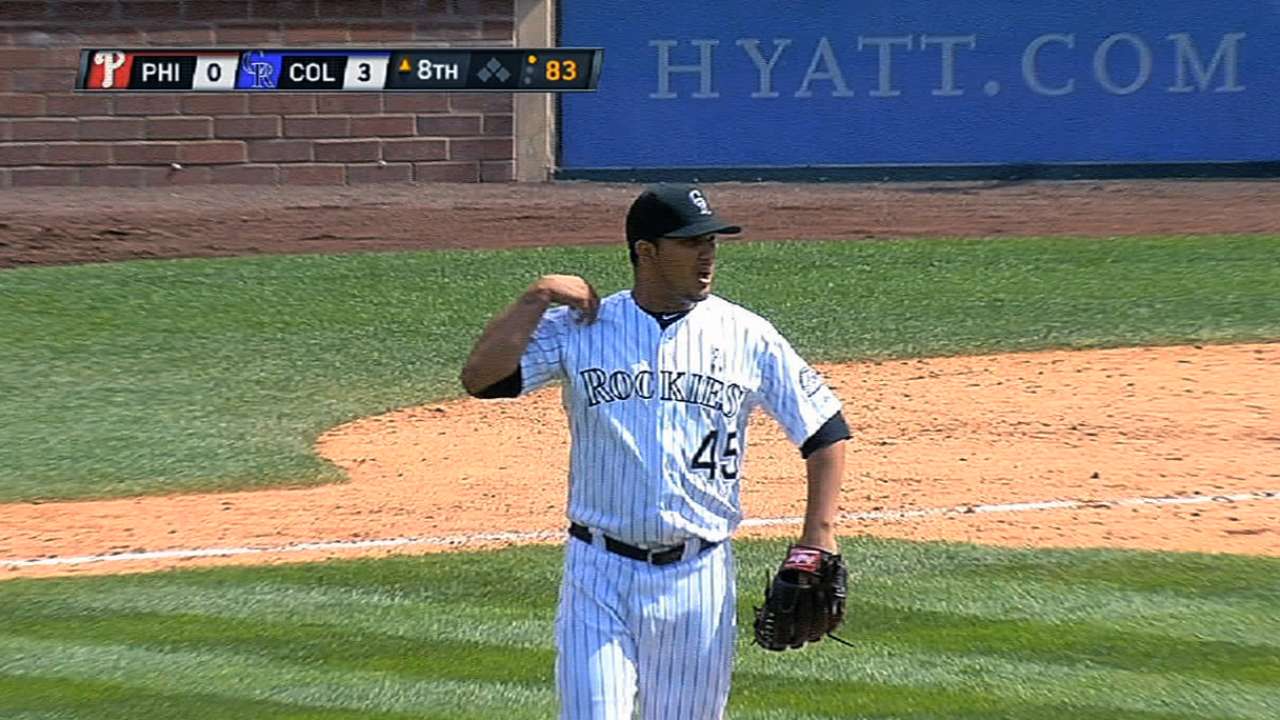 SCOTTSDALE, Ariz. -- Rockies right-hander Jhoulys Chacin said Monday his throwing biceps/shoulder felt better after a couple days of rest, and he is convinced an MRI will not reveal a significant injury.
The Rockies announced Sunday that Chacin would be shut down for about a week, and the team insists it will give Chacin the time he needs to heal and rebuild his throwing program. Having Chacin in the season-opening rotation comes secondary to making sure he is ready for the long haul.
"I'm feeling fine," Chacin said. "I've got a lot of confidence that I'll be ready.
"If I can throw a bullpen, I can pitch in a game. And I'm not a guy that has to go one inning, two innings, three innings. I can go from two innings to four, and four to six."
Left-hander Jorge De La Rosa said part of his job as a staff veteran is to help Chacin avoid the urge to rush back too quickly.
"It's OK if he loses two or three games at the beginning of the season, because we need him for more than that," De La Rosa said. "We'll be happy when he joins us, but we have to make sure he's ready.
"We have a lot of good pitching, but we definitely need him to be with the team. I think he's our ace, and he helped the team a lot last year. He could help us to be in good position this year. We need to make sure he's ready to compete when he comes back."
Thomas Harding is a reporter for MLB.com. Follow him on Twitter @harding_at_mlb. This story was not subject to the approval of Major League Baseball or its clubs.