Pair of pitching prospects aim to put themselves on radar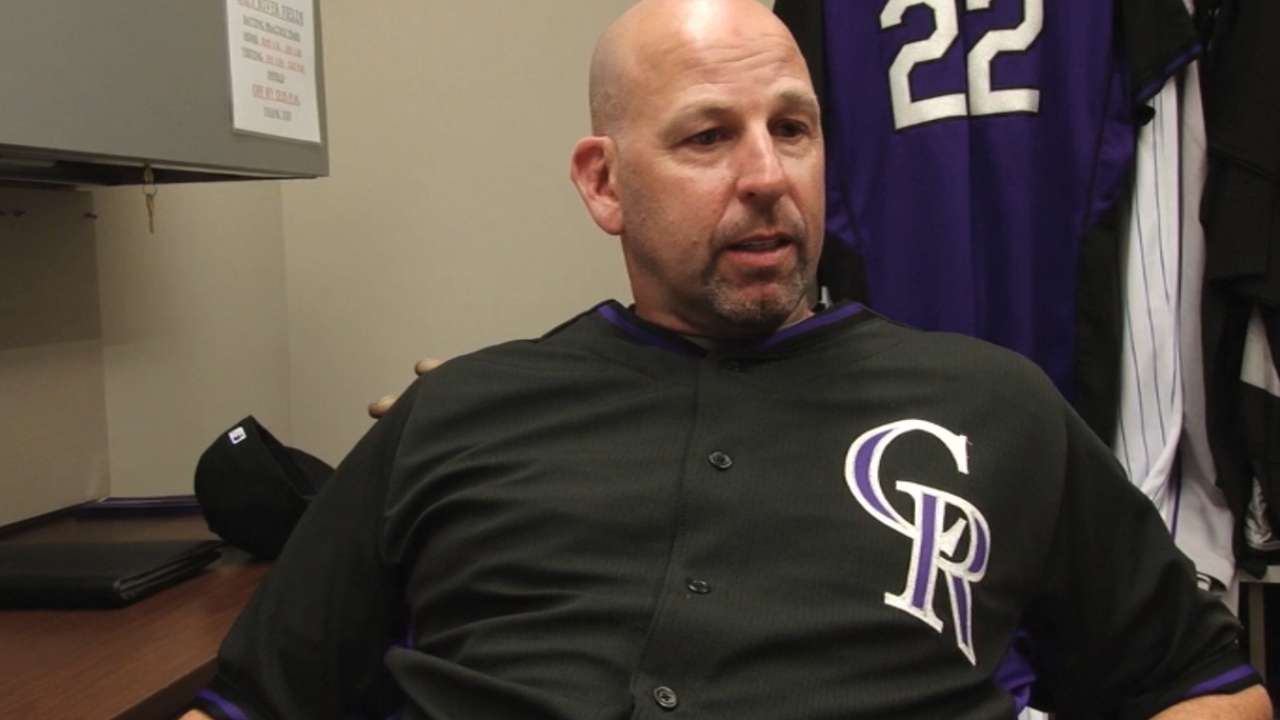 SCOTTSDALE, Ariz. -- The prospect focus has centered on right-handers Eddie Butler and Jon Gray, but two other young pitchers could put themselves on the radar -- righty closer Scott Oberg and lefty starter Jayson Aquino. Both will thrown in Thursday's intrasquad game.
Oberg, who turns 24 on March 13, earned 33 saves and struck out 61 in 53 1/3 innings at Class A Advnaced Modesto. His 1.86 ERA ranked third among California League pitchers with 40 or more appearances.
"He's a competitor, he's not afraid and he's got a pitch mix that works for him," Rockies player development director Jeff Bridich said. "It's low-to-mid 90s and two 'plus' [above-average for the Major League level] off-speed pitches -- a hard curveball and a changeup."
Aquino came from the Dominican Republic to the Rockies' farm clubs two seasons ago at 19, and went 4-0 with a 1.87 ERA at Rookie-level Grand Junction. Last season he went a combined 0-10 at Short-Season A Tri-City and Class A Asheville, but compiled a 3.13 ERA in four games at Tri-City and a 4.78 ERA in 11 games at Asheville and has placed himself on many prospect watch lists.
"He dominated the Dominican Summer League at a very young age, came over here and was somewhat shell-shocked by the United States and all the changes that are involved, so there has been a great deal of growth there in a two-year period," Bridich said. "He's got a 'plus' breaking ball, and he's got a developing changeup that is potentially a 'plus' pitch as well.
"It's going to come down to his pitch-making ability, especially his fastball, which he throws in the low 90s consistently," Bridich continued. "He does have two off-speed pitches. He's got a good combination of pitches and he's a good athlete."
Thomas Harding is a reporter for MLB.com. Follow him on Twitter @harding_at_mlb. This story was not subject to the approval of Major League Baseball or its clubs.