Pacheco prescribed rest for strained shoulder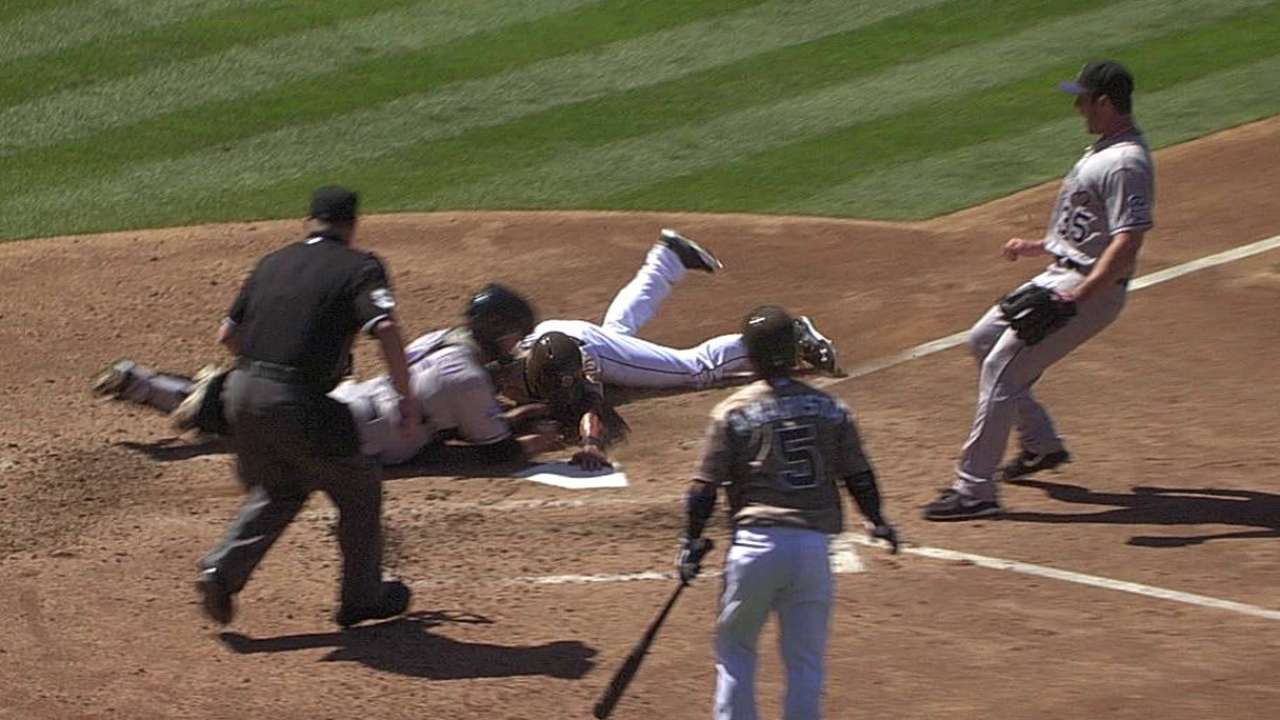 PEORIA, Ariz. -- Jordan Pacheco, the Rockies' projected backup catcher, was scratched before Monday's game against the Mariners with a left shoulder strain. Rockies head athletic trainer Keith Dugger, who called the injury one of "overuse," said Pacheco underwent an MRI on Monday afternoon and would be out of action for at least two days.
Pacheco, 28, began last season as backup first baseman, but a lack of playing opportunity led the Rockies to move him back to catcher, his Minor League position. Pacheco led Major League rookies in 2012 with a .309 batting average, but hit .239 last season.
Michael McKenry, who turns 29 on Tuesday, started at catcher Monday. McKenry, who played for the Rockies in 2010 and the Pirates 2011-13, appears recovered from a left knee injury that shortened last season. On Monday, McKenry was robbed of extra bases when the Mariners' Abraham Almonte chased down his fourth-inning drive. McKenry was charged with two throwing errors, one when he nearly collided with the hitter in the batter's box after scooping a low pitch.
Thomas Harding is a reporter for MLB.com. Follow him on Twitter @harding_at_mlb. This story was not subject to the approval of Major League Baseball or its clubs.