Anderson gets past nerves in Rockies debut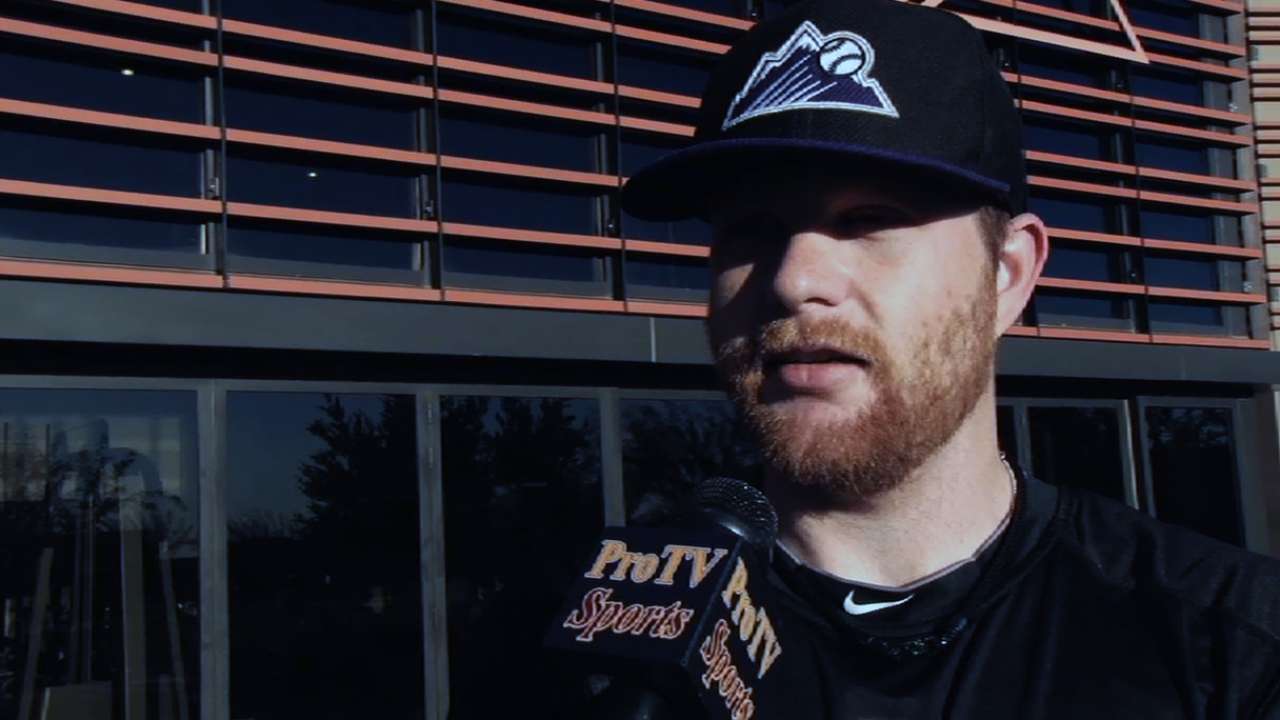 PEORIA, Ariz. -- Jitters don't usually accompany early Spring Training games, but new Rockies lefty Brett Anderson welcomed them Monday afternoon.
Anderson threw strikes on 24 of his 36 pitches in two scoreless innings against the Mariners in an 8-1 loss. He gave up two hits and a walk, but struck out two.
"It's a good day's work," Anderson said. "I was a little nervous, first day in the organization, which is good. There aren't too many nerves in a Spring Training game. But I got the adrenaline going and it was good to get back on the mound, and get back to starting, which is what I'm accustomed to doing."
Anderson started last year's season opener for the Athletics, but right ankle and foot injuries forced him out, and he was in the bullpen at season's end (1-4, 6.04 ERA in 16 games, six starts). But the Rockies acquired him for lefty Drew Pomeranz and Minor League righty Chris Jensen, and are expecting Anderson to have an impact.
Anderson used his slider against right-handed-hitting Abraham Almonte (a switch-hitter who was hitting righty) and Corey Hart for strikeouts. He tried one on a 3-2 pitch to lefty-hitting Xavier Avery, but ended up walking him. Anderson threw his fastball 92-94 mph.
"My stuff was pretty good to right-handers, but I had some bad breaking balls to lefties," Anderson said.
Anderson grew up a fan of veteran Mark Buehrle, who is known for working quickly, and his father is the pitching coach at the University of Houston and taught him that teammates like playing behind a quick pitcher. There were few projected or prospective starters in Monday's lineup, but whoever was behind him had to appreciate it.
"The average baseball game is boring watching it -- there's a lot of down time," Anderson said. "I'm trying to make action, get outs as quickly as possible, make it good for fans, players and the flow of the game."
Thomas Harding is a reporter for MLB.com. Follow him on Twitter @harding_at_mlb. This story was not subject to the approval of Major League Baseball or its clubs.