Butler's poise, presence impress Weiss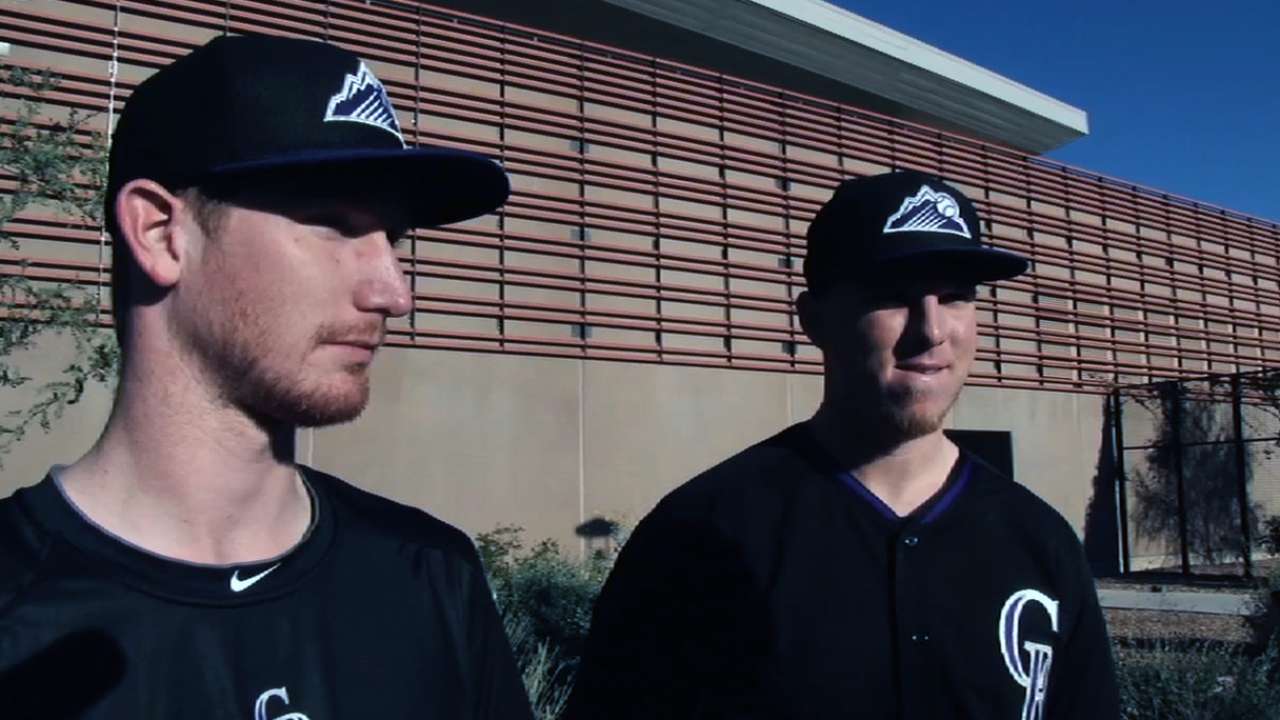 SCOTTSDALE, Ariz. -- Rockies prospect Eddie Butler's Cactus League debut Monday night featured a nice surprise.
The right-hander walked the first batter he faced in the fifth inning of the Rockies' 5-0 loss to the D-backs, but breezed through that and the sixth with little trouble. No Rockies pitcher had gone longer than two innings this spring, but manager Walt Weiss sent Butler out for a third.
Butler gave up two runs in an inning that featured a double by the D-backs' Mike Jacobs. But three innings with one hit and two walks was a nice debut for Butler, who posted a 1.80 ERA at three levels last season and finished at Double-A Tulsa.
"It was a surprise," said Butler, 22. "My spot was coming up in the lineup, and I figured they were going to pinch-hit for me, and [Weiss] told me, 'Hey, if you want another inning, you've got it.'"
Butler, already on the big league radar, threw his fastball at a top speed of 97 mph and worked mostly 93-95. He impressed Weiss.
"His pitch count was pretty low through two innings -- his pitch count was [set at] 45 and he ended up getting 43," Weiss said. "He had to work a little bit through that third inning, but he's a good-looking kid."
Butler said he didn't get some calls low in the strike zone that he thought he would and was happy he held his composure for the most part.
"I was overthrowing just a touch, because I knew I wasn't getting the calls, so I tried to bring it up," Butler said. "A couple pitches flattened out and they were able to get a piece of those. For me, a big thing was not showing up the umpire. It was working through that and trying to keep my mental game under control."
Monday was a big day for the Rockies' top pitching prospects. Butler, out of Radford University, was a supplemental first-round choice in 2012. Righty Jon Gray, the team's first-round pick and the third overall choice last year out of the University of Oklahoma, threw two scoreless innings earlier Monday in the Rockies' 8-1 loss to the Mariners at Peoria, Ariz.
Thomas Harding is a reporter for MLB.com. Follow him on Twitter @harding_at_mlb. This story was not subject to the approval of Major League Baseball or its clubs.