Rutledge contending with sprained ankle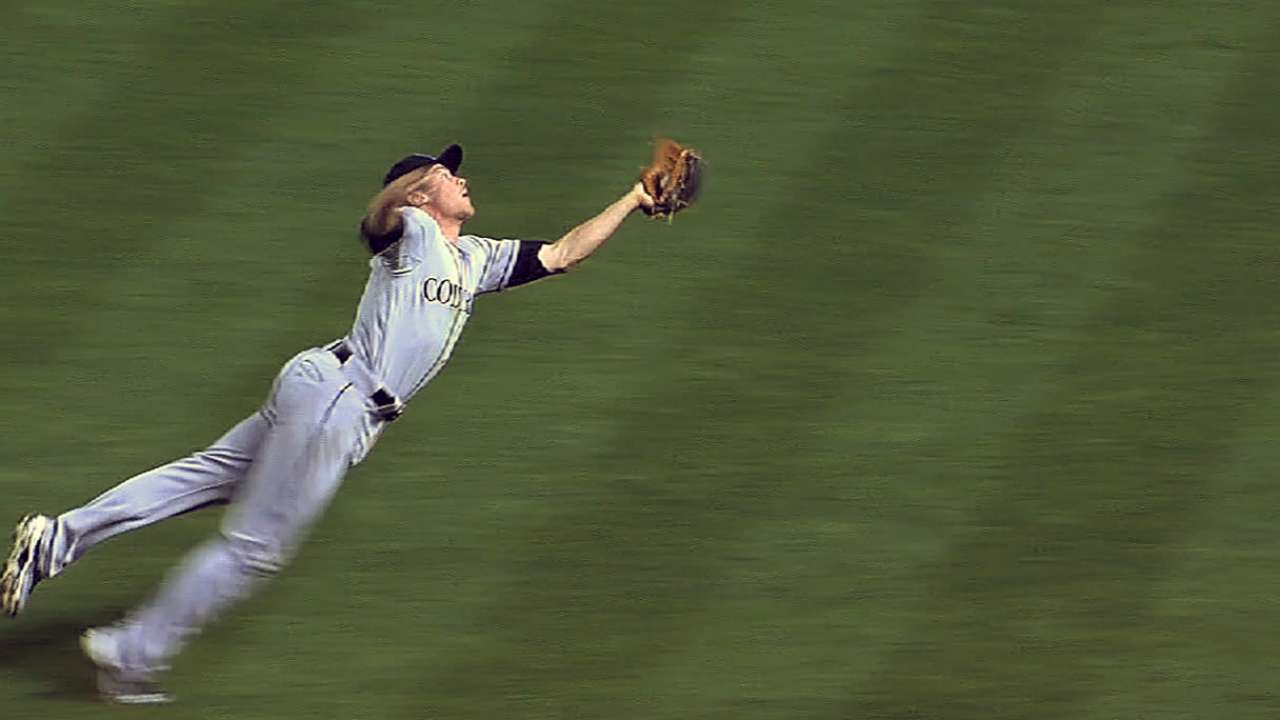 SCOTTSDALE, Ariz. -- Josh Rutledge lost the Rockies' starting second-base job last season, and his early attempt at winning back at-bats has been slowed by a slight left ankle sprain.
Rutledge suffered the injury the second day of full-squad workouts and aggravated it while playing Saturday against the Reds.
"Better now than in the season, missing a whole bunch of time," Rutledge said. "The thing now is to not try to come back too quick on it, and there will still be plenty of time."
Rutledge jumped from Double-A Tulsa to the Majors in 2012 to replace injured shortstop Troy Tulowitzki and hit .274 with eight homers and 37 RBIs in 73 games, but he hit .235 last season in 88 games and spent 38 games at Triple-A Colorado Springs. DJ LeMahieu ran with the starting second-base job after Rutledge struggled.
Now Rutledge wants to regain playing time. His history at short means he can be used as a utility middle infielder, but second is the place he wants to earn starts.
In other injury news, catcher Jordan Pacheco said an MRI on his ailing left shoulder revealed that the problem is fatigue.
"It's fine structurally; it's strong," Pacheco said. "You want to play every day and get your reps in Spring Training, but I played winter ball and I'm not too worried about it."
Thomas Harding is a reporter for MLB.com. Follow him on Twitter @harding_at_mlb. This story was not subject to the approval of Major League Baseball or its clubs.