Getting AB's, Pacheco looks toward playing in field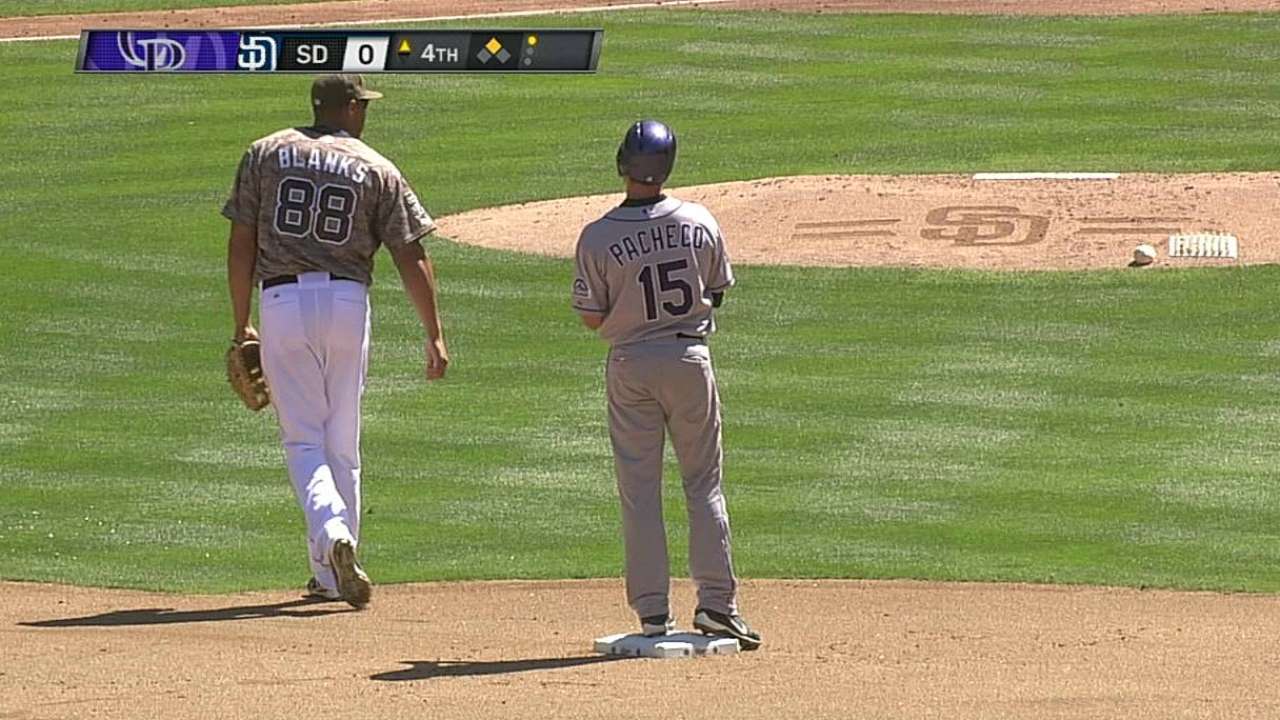 MESA, Ariz. -- Catcher Jordan Pacheco started Tuesday's 13-0 win over the Cubs as designated hitter -- going 1-for-1 with a single, a run scored and two walks in his first extended action since the Spring Training opener. Pacheco was out with a strained left shoulder.
The next test for Pacheco, who didn't have any structural damage but needed to build the rotator cuff muscles, will be playing defensively.
"The swing feels good, and it's nice to get out there and actually participate in a game," said Pacheco, who had a pinch-hit at-bat in Monday's 5-0 loss to the Padres. "The shoulder feels good, no pain.
"It's just being strong. My little rotator cuff exercises helped out a bunch. Going from not holding a glove up to doing it every day is a little wearing on the body. I've just got to be smart and keep up my exercises. It should be good."
The Rockies project Pacheco as backup catcher, although Michael McKenry is pushing for that spot as well. Nonetheless, looking forward to a full season of catching after serving as a corner utility man the last two seasons, Pacheco, 28, sees the time out of the lineup as a blessing disguised by pain.
"You don't want to sit out, but it was good for my body," Pacheco said.
Thomas Harding is a reporter for MLB.com. Follow him on Twitter @harding_at_mlb. This story was not subject to the approval of Major League Baseball or its clubs.