Added weight has Brothers feeling strong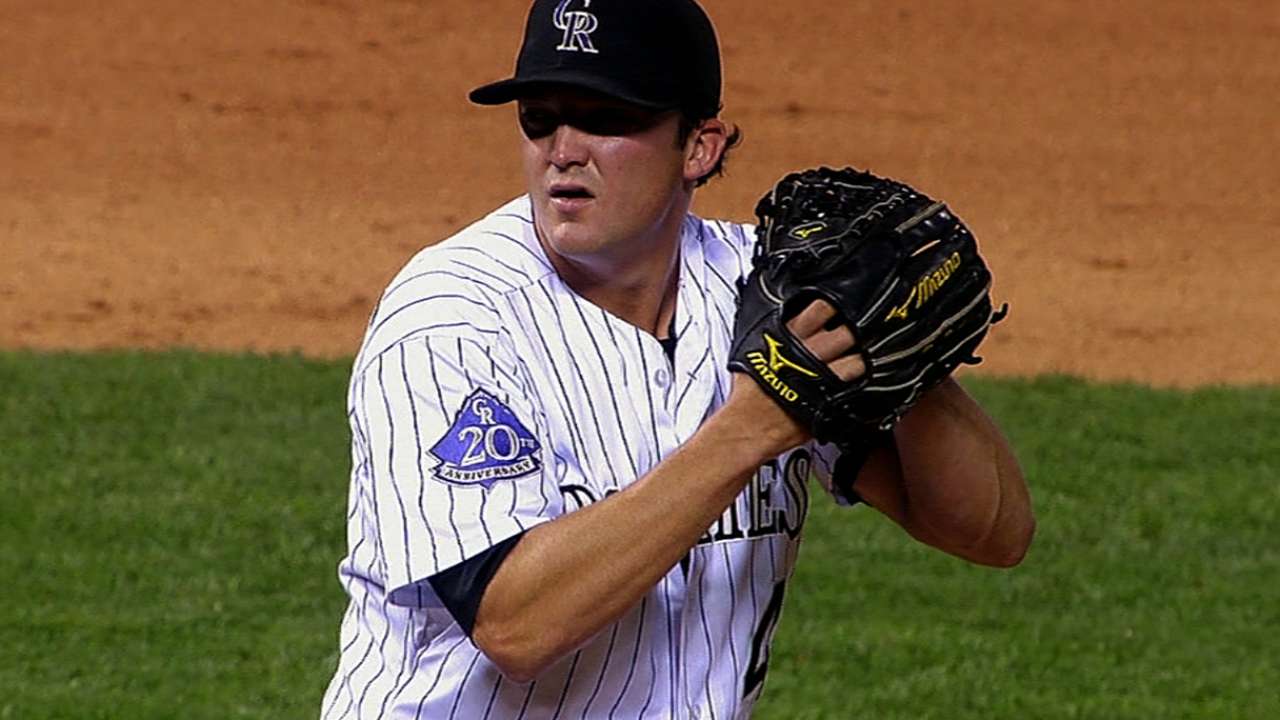 SCOTTSDALE, Ariz. -- Rockies left-handed reliever Rex Brothers believes he will be better over the course of the season because he reported to Spring Training 10 pounds heavier than last year.
"It's probably back down to the 6-8 range at this point, but I want to keep that," Brothers said. "I didn't mean to go and gain weight, but this is probably the strongest I've felt this far into spring."
Brothers, 26, is listed at 210 pounds but often has not pitched at that weight. He looks slightly bigger than 210 now, but it's not excess. He hopes more power keeps him out of mini-slumps, which were few and far between last season as he went 2-1 with a 1.72 ERA and 19 saves in 72 appearances, with 76 strikeouts in 67 1/3 innings as the club's primary setup man and closer.
Brothers had a 32-game scoreless streak covering 30 innings from April 10 to June 28. Just twice did he give up earned runs in consecutive games.
At times last season, Brothers felt weak even though he kept up his workout routine.
"Last year, I ran into a little trouble of not eating enough," he said. "I did change my diet a little bit, but when you clean up your diet, usually you have to eat more to fill up your body. It was trial and error, and I got a little bit fatigued. It's small, subtle things."
Brothers enters this season as the primary setup man to closer LaTroy Hawkins, but manager Walt Weiss will use the lefty in some closing situations. It's possible that the Brothers could move into the closer role as the season progresses.
Thomas Harding is a reporter for MLB.com. Follow him on Twitter @harding_at_mlb. This story was not subject to the approval of Major League Baseball or its clubs.