Rutledge happy ankle has responded well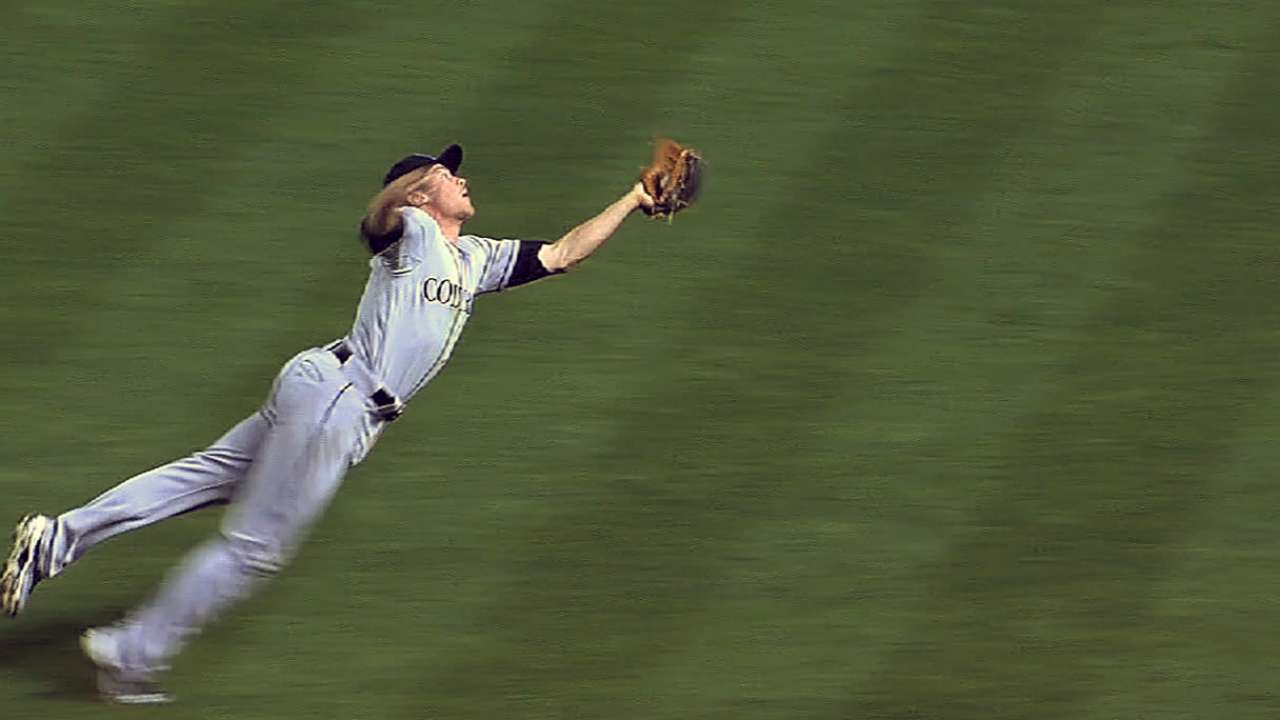 SCOTTSDALE, Ariz. -- Rockies infielder Josh Rutledge thought his left ankle sprain, which cost him five days of action, was fully recovered. Tuesday's game against the Cubs confirmed it.
Rutledge twice was hit by runners while turning double plays at second base. He also went 1-for-3 with an RBI in the 13-0 victory.
"Nobody really hit it, but it's pretty much better now," said Rutledge, who started at shortstop Wednesday afternoon against the Reds. "It was good for me to see guys coming in hard, because it lets me work on things. I worked my feet well and still got the throws off and made strong throws.
"It's pretty much 100 percent now. I still tape it for feel for now, but I'll probably stop doing that soon."
Rutledge has been working out at shortstop and is prepared to move whenever asked. Rutledge's focus has been on proving he deserves starts at second base, where DJ LeMahieu is the regular. If asked to be a utility man, Rutledge would have to brush up on playing third base. Charlie Culberson and Paul Janish, who are competing for utility infield jobs, play all three positions.
"I played [third] my sophomore and part of my junior year of high school," Rutledge said.
Thomas Harding is a reporter for MLB.com. Follow him on Twitter @harding_at_mlb. This story was not subject to the approval of Major League Baseball or its clubs.