Tulo day to day after getting plunked in leg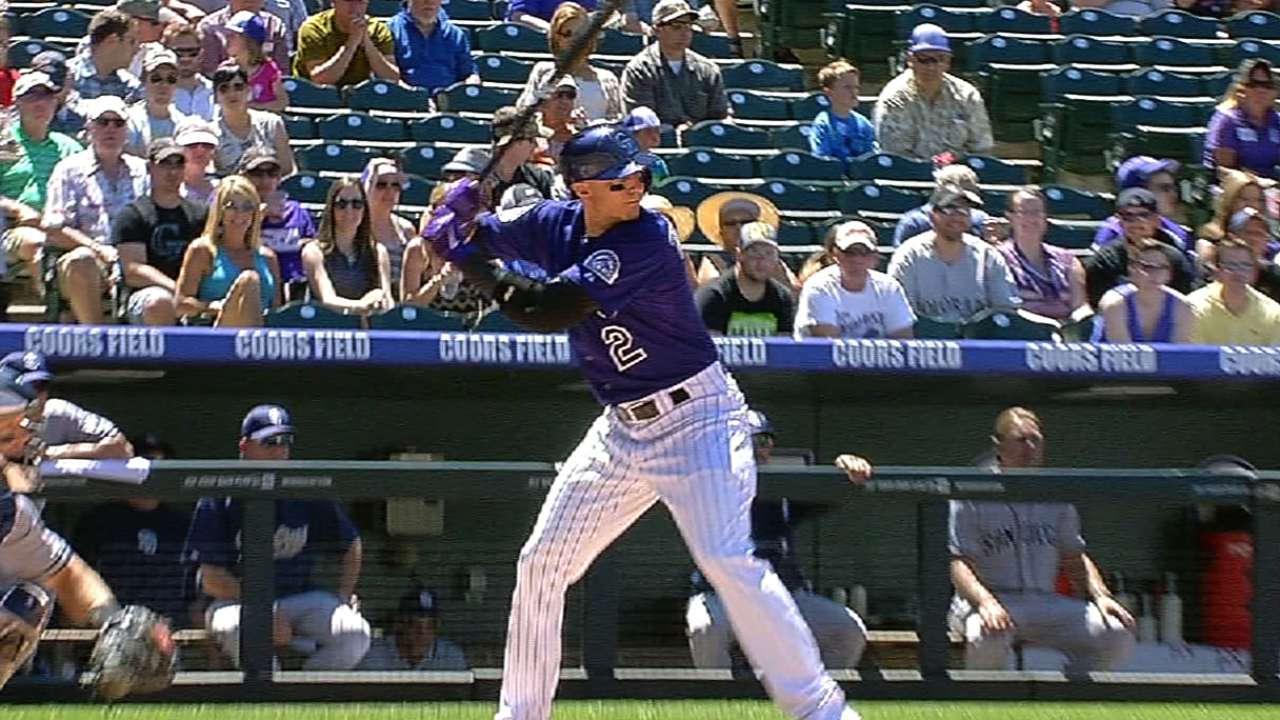 SCOTTSDALE, Ariz. -- The Rockies and their fans held their collective breath in the fourth inning of Wednesday night's game when shortstop Troy Tulowitzki was hit on the lower left leg by a pitch from the D-backs Wade Miley.
Tulowitzki left the game, but walked down the right-field line to the Rockies' clubhouse without assistance. The club announced he was day to day with a left calf contusion.
"It didn't hit the bone or anything," Rockies manager Walt Weiss said. "He won't be in there tomorrow, but I don't think it'll be long."
Both teams had players hit by pitches. Right-hander Tommy Kahnle, a Rule 5 pick from the Yankees, hit the D-backs' Mark Trumbo in the back a half-inning before Tulowitzki was plunked.
In the bottom of the eighth, home-plate umpire Doug Eddings issued warnings to both dugouts when a pitch from the Rockies' Raul Fernandez went up and in against D-backs catcher Miguel Montero.
"You don't ever want to see guys hit," Weiss said, "but stuff happens."
The health of Tulowitzki, 29, is one of the major keys for the Rockies, who lost him to a broken rib for 25 games last season. His absence coincided with injuries to left fielder Carlos Gonzalez, center fielder Dexter Fowler (now with the Astros) and closer Rafael Betancourt (recovering from elbow injury), and the Rockies went from being a surprising contender to last place in the National League West. Tulowitzki also played in just 47 games because of a groin injury in 2012, when the Rockies also finished last in the division.
Tulowitzki has two Rawlings Gold Glove and Louisville Slugger Silver Slugger Awards, as well as three All-Star Game selections -- last year's as the elected starter by the fans.
Thomas Harding is a reporter for MLB.com. Follow him on Twitter @harding_at_mlb. This story was not subject to the approval of Major League Baseball or its clubs.