Coors Field could host hockey, football games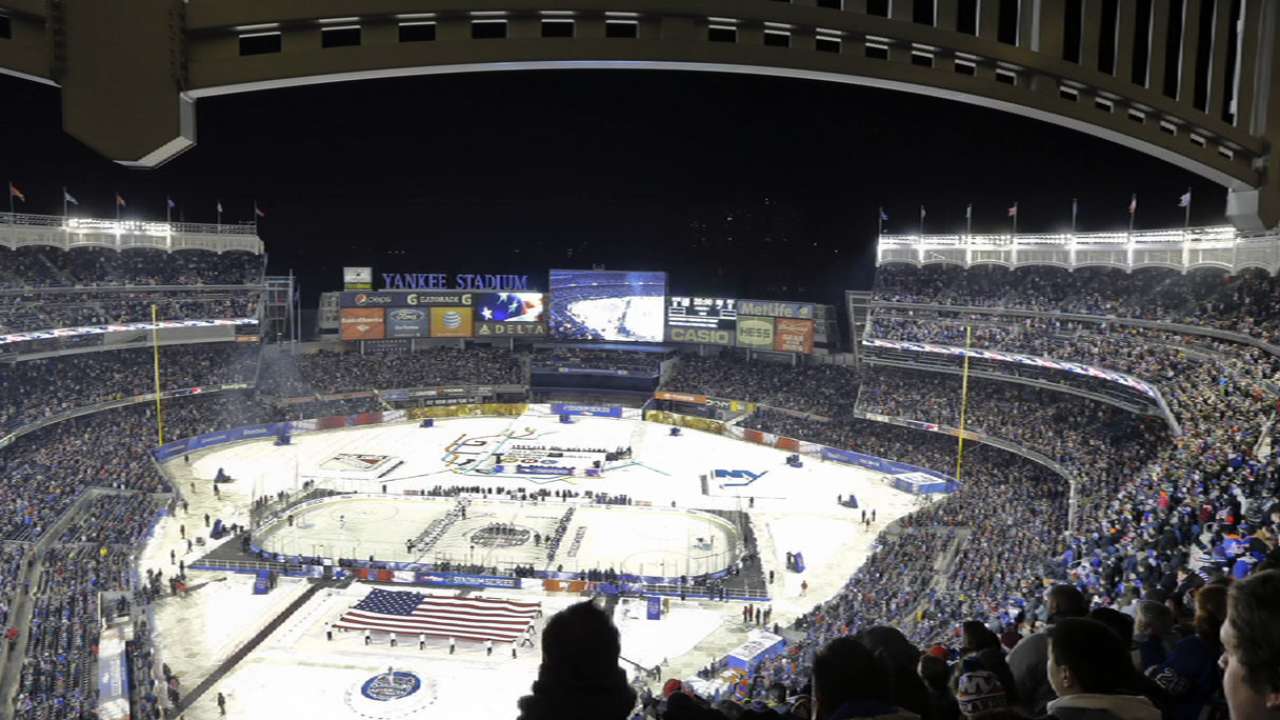 SCOTTSDALE, Ariz. -- Rockies owner, chairman and CEO Dick Monfort said he has been talking with the National Hockey League and others involved for more than eight months, and it should result in Coors Field hosting an NHL Stadium Series game "within the next two years."
Monfort said it is doubtful Coors Field would get the NHL Winter Classic, usually played on New Year's Day, but with the help of MillerCoors should be able to land a Stadium Series game. Coors Light sponsors the Stadium Series.
Monfort also has picked an opponent: "I think it's got to be the guys from Detroit," he said, referring to the heated rivalry the hometown Colorado Avalanche and the Detroit Red Wings had in the late 1990s and into the 2000s.
For many years, the Rockies avoided events other than baseball on their playing surface, beyond the occasional Christian rock concerts on Faith Days. But last year they changed that policy with Ronnie Dunn of the award-winning country duo Brooks & Dunn. This year, Sara Evans will appear at Coors Field after a July 27 game against the Pirates.
Monfort said the team has thought about college football during the offseason.
"We've actually looked at a game, but it's difficult, and who do you get?" Monfort said. "I don't think Colorado and Colorado State would give up Sports Authority Field [where the Broncos play]. But could you have a CSU-Air Force game? But you're going to tear up the field, so you've got to make the right deal."
Thomas Harding is a reporter for MLB.com. Follow him on Twitter @harding_at_mlb. This story was not subject to the approval of Major League Baseball or its clubs.