Janish hoping strong spring leads to roster spot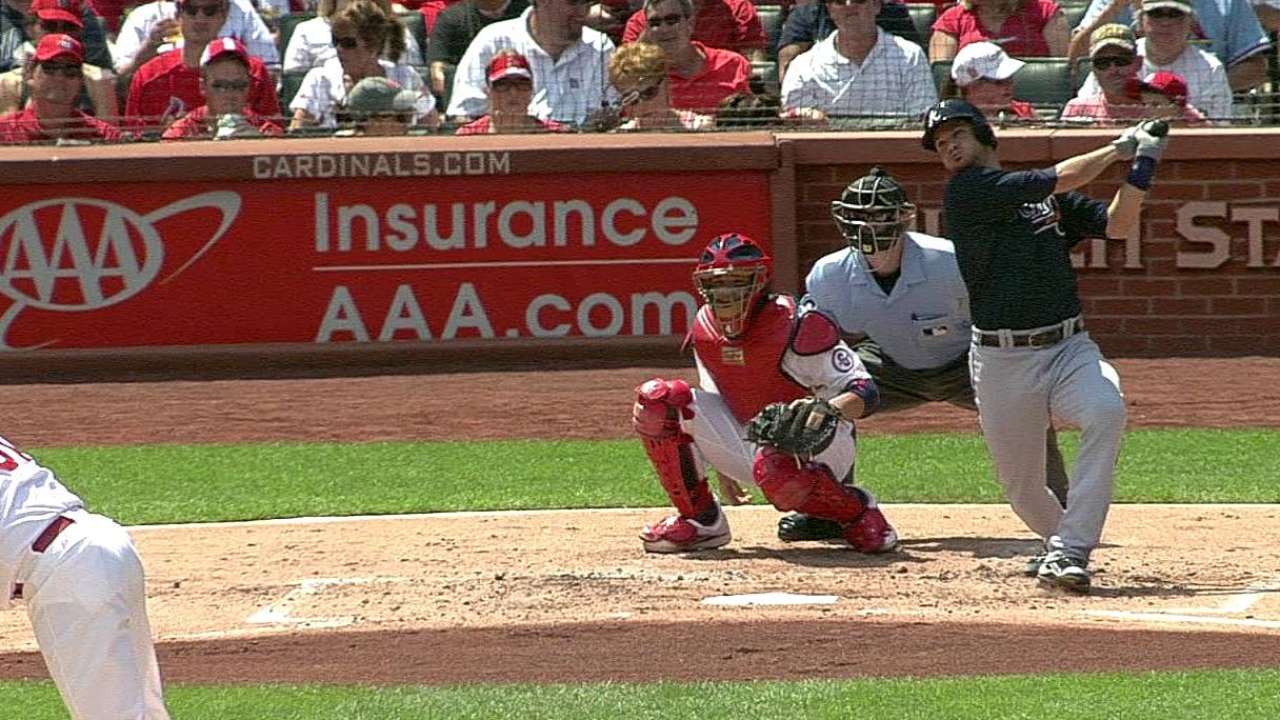 SCOTTSDALE, Ariz. -- Utility infielder Paul Janish has a way of putting up Spring Training stats that are difficult to ignore.
Janish, 31, entered Friday's game against the Giants at Scottsdale Stadium, which he started at shortstop, batting .480 with 12 singles and a home run. With regular shortstop Troy Tulowitzki nursing a left calf bruise and the Rockies having cleared a couple of younger infielders to Minor League camp, Janish is looking to take advantage of his playing time.
Janish has a way of doing that in the spring. In 2010 he hit .350 for the Reds and batted .286 and .310 for the Reds the following two years before missing Spring Training last season with the Braves while he was recovering from surgery to repair a dislocated left shoulder.
"Spring Training is the time of the year when I play quite a bit," Janish said. "I've always had pretty good success in Spring Training, for whatever reason. I don't know if I can pinpoint it."
As often is the case with veteran utility men, Janish is in a difficult contest. Janish is a non-roster invitee, while three other prime infield candidates -- Josh Rutledge, Charlie Culberson and Tim Wheeler -- are on the 40-man Major League roster. Rutledge, Culberson and Wheeler, however, can be optioned to the Minors, so adding a non-roster candidate would simply be a matter of clearing a spot.
Janish's Minor League contract would allow him to look for a big league spot if one isn't available at season's start, but he is focused on being part of the Rockies' squad.
"I've been on some good teams, teams that go to the playoffs and had the opportunity to see what those teams and clubhouses are made up like," Janish said. "I believe that I have some traits that contribute to things that winning teams have. Hopefully, that's the way it works itself out here."
Thomas Harding is a reporter for MLB.com. Follow him on Twitter @harding_at_mlb. This story was not subject to the approval of Major League Baseball or its clubs.