Morneau looks to simplify approach vs. lefties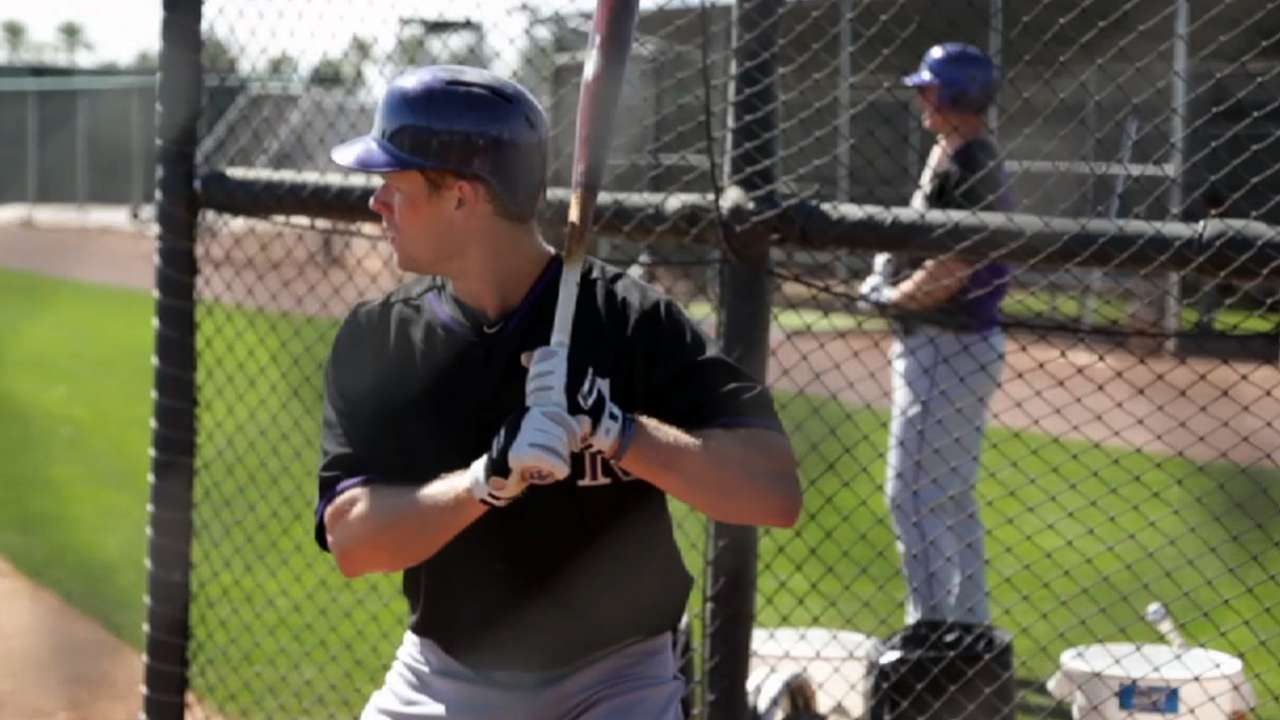 GLENDALE, Ariz. -- Rockies first baseman Justin Morneau is aware of his struggles against left-handed pitching in recent years, but he has to be careful not to become too aware.
In 2010, the year he suffered a season-ending concussion while with the Twins and played in just 81 games, he batted .325 with a .575 slugging percentage against lefties. The numbers had been similar for most of his career. But he had a .144 average and .211 slugging percentage in 2011, .232/.298 in 2012 and .207/.278 last year.
The Rockies have options against tough lefties, such as moving Michael Cuddyer to first base. But the strategy will not be automatic if Morneau snaps back to previous form.
"I'm not too worried about that," Morneau said. "When I was younger it was something I didn't pay attention to. I need to go back to having a pretty simple approach against those guys. I tried some adjustments I wasn't able to make physically, and they weren't effective."
He participated in a game Sunday against Rockies Minor Leaguers and went 4-for-8 with two home runs, a double and three RBIs. In such games, a Major Leaguer can bat in as many innings as he wishes. It's a way to improve timing.
Morneau, who missed time early in the spring with neck stiffness, is 2-for-13 (.154) in five Cactus League contests. Morneau has a history of neck issues and manages it by carrying his own pillows on the road and getting treatment when necessary. With the problem under control, Morneau is working toward regular-season readiness.
"It's just timing," Morneau said. "I just want to be on time with the fastball. That's something you're going to battle all year, but especially right now. You don't feel like the timing is there. It's not necessarily mechanical at this point, it's just having a good feeling and getting ready to hit."
Morneau hit .259 with 17 home runs and 77 RBIs combined with the Twins and Pirates last season in 152 games -- his most since the injury. The Rockies signed him for $12.5 million over two years in hopes that he can approach his perennial All-Star form he displayed with the Twins.
Thomas Harding is a reporter for MLB.com. Follow him on Twitter @harding_at_mlb. This story was not subject to the approval of Major League Baseball or its clubs.