Blackmon improving in battle for outfield role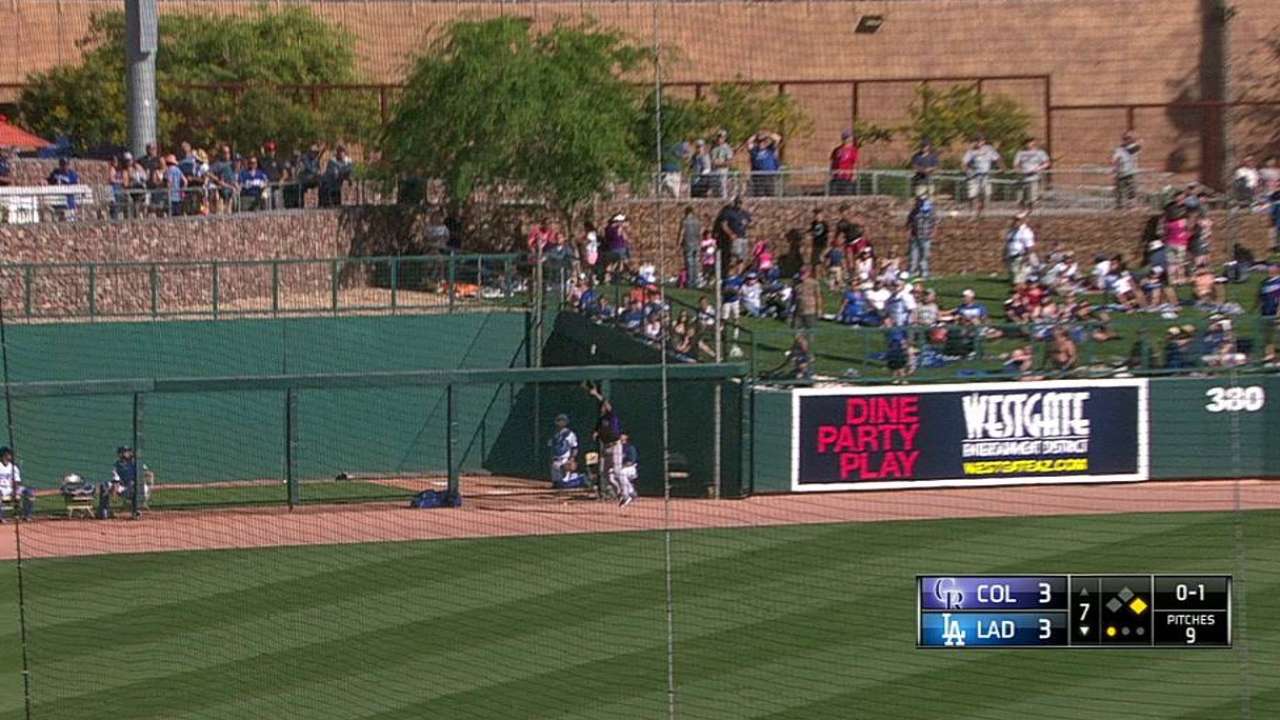 GLENDALE, Ariz. -- Rockies outfield candidate Charlie Blackmon put a slow offensive start behind him Sunday, going 3-for-5 in the 3-3 tie with the Dodgers at Camelback Ranch.
The performance lifted Blackmon, who is in a tussle for a roster spot with fellow left-handed hitter Corey Dickerson, from .207 to .265.
Manager Walt Weiss said he isn't holding the slow start against Blackmon, who hit .309 in 82 Major League games last season -- his most action with the Rockies. Blackmon started Sunday in left field, but moved to center late in the game and has been in center most of the spring.
"Charlie finished so strong at the end of the season," Weiss said. "That carries a lot of weight, too. It's not just how you perform in Spring Training. He's done just fine.
"We want to see him play center field quite a bit this spring, and that's what he's done. He's running really well and closing on balls well. He focused a lot on speed work this offseason and it looks like he's running real well."
Thomas Harding is a reporter for MLB.com. Follow him on Twitter @harding_at_mlb. This story was not subject to the approval of Major League Baseball or its clubs.