Cuddyer not worried by low spring batting average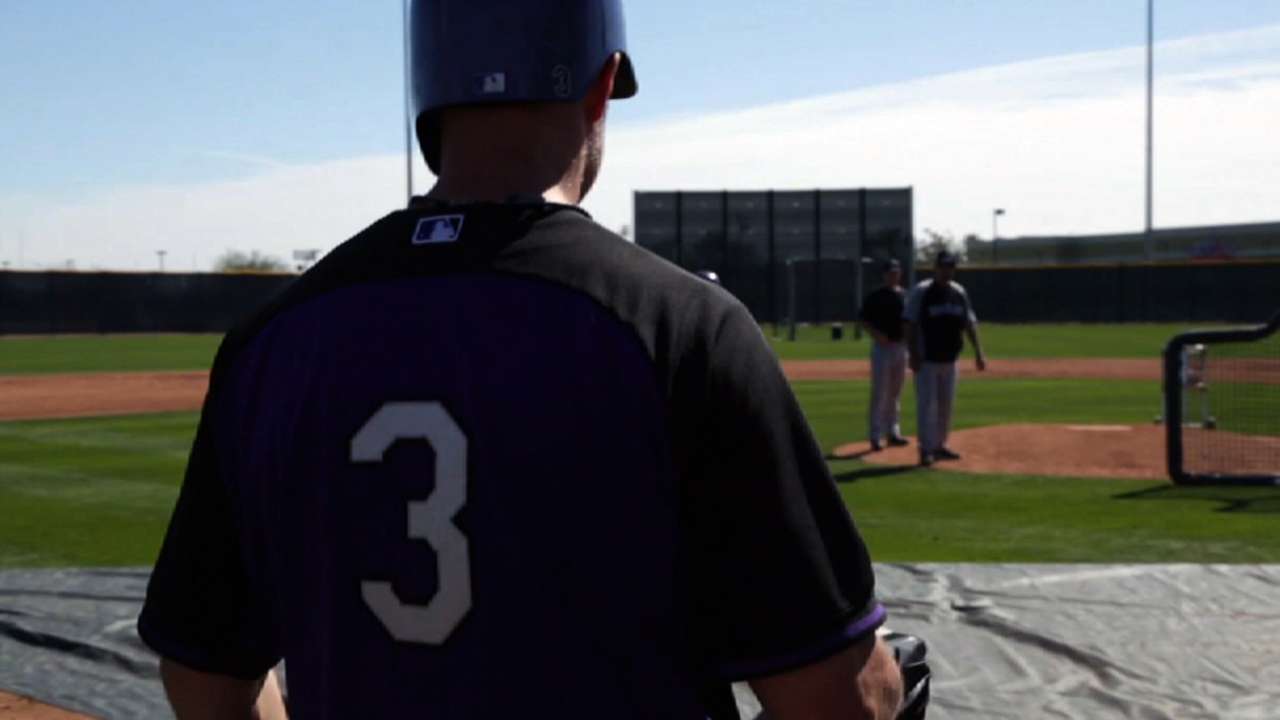 SCOTTSDALE, Ariz. -- Maybe Rockies outfielder-first baseman Michael Cuddyer is saving his good fortune for the regular season.
Cuddyer, who hit .331 last season to win the National League batting title, went 0-for-3 Sunday against the Dodgers to drop his Cactus League batting average to .154 (5-for-26).
"Health is No. 1, and I want to feel good -- my legs feel good around the bases and stuff," Cuddyer said. "The least of my worries is how I feel at the plate and all that stuff. After another 500 or so at-bats, that stuff will work itself out.
"You still pay attention [to the stats]. You're still a competitor. You want to go out there and have some results. But I'd say it was about six or seven years ago that I focused on the feel rather than the results. Once you've had a couple good years under your belt, you realize you're not going to [lose it]. I've been hitting the ball well but zero results in my last 10 at-bats."
Cuddyer normally turns hot at some point before the regular season begins. He has a .327 career spring average.
Thomas Harding is a reporter for MLB.com. Follow him on Twitter @harding_at_mlb. This story was not subject to the approval of Major League Baseball or its clubs.