Walk-off homer boosts Blackmon's spring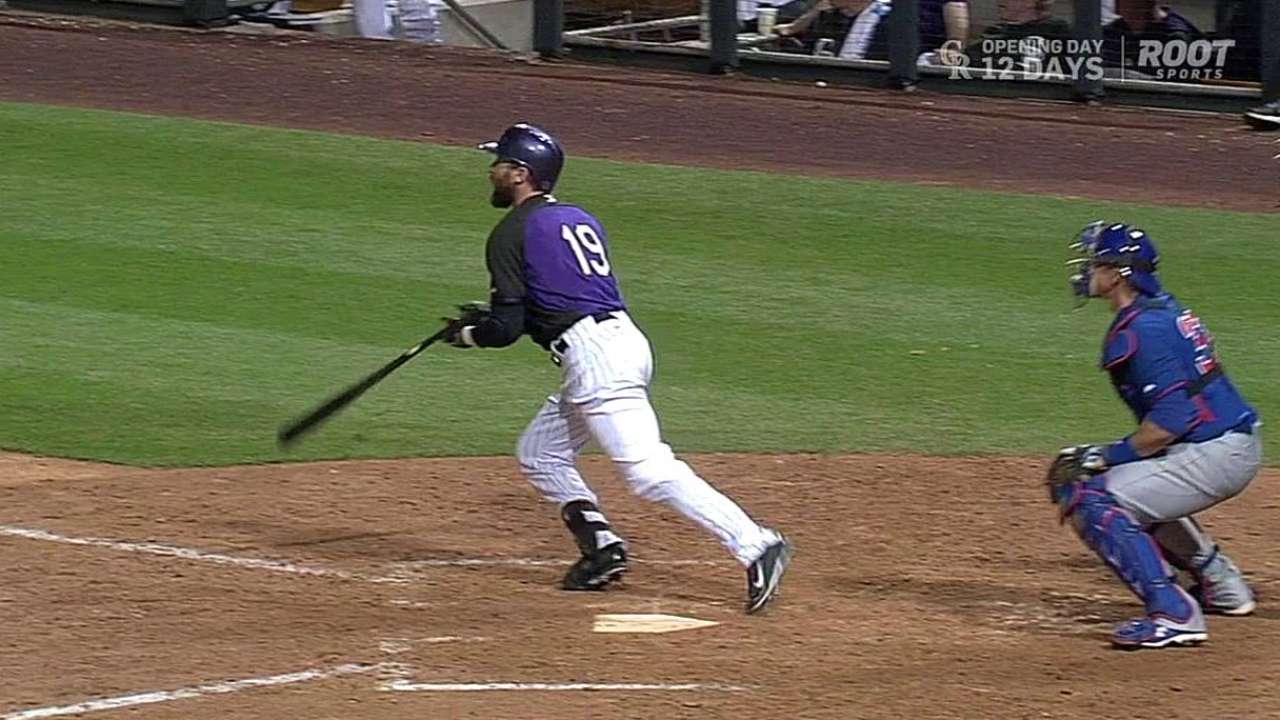 SCOTTSDALE, Ariz. -- It's Spring Training but don't tell Rockies outfielder Charlie Blackmon that Wednesday night didn't count.
Blackmon, competing not only for starts but for a 25-man roster spot, ended the Rockies' 9-6 victory over the Cubs with a three-run homer in the bottom of the ninth off Paolo Espino.
"That's a big hit in a big situation," Blackmon said. "I really don't know that I've ever hit a walk-off home run -- ever, anywhere. It wasn't like I was 4-for-4, trying to get another hit. It went from an average night to a pretty good night. Every at-bat counts."
Blackmon went 2-for-5 to bring his batting average to .282, with more success lately than at the beginning of the spring. He is competing with fellow left-handed hitter Corey Dickerson, who is at .342, to be part of the puzzle in center field with right-handed-hitting Drew Stubbs.
"I'm starting to get there, starting to feel a little bit better, seeing the ball a little bit better," Blackmon said. "It's just a process here in Spring Training. It's easy to get carried away with things like that but I've been doing this for a while. It seems I'm always competing for something with somebody. It's normal now. I really don't think about it."
Blackmon, who has played parts of three seasons and has a .291 career batting average (.309 in 82 games last season), and Dickerson are each bidding for their first Opening Day in the Majors. With Stubbs and Brandon Barnes in good shape for right-handed at-bats, it's possible the lefty hitter who loses out could begin the year at Triple-A Colorado Springs.
Although Dickerson has turned heads with his hitting and dramatic defensive improvement, manager Walt Weiss has confidence in Blackmon.
"We pretty much know what we have in Charlie," Weiss said. "He finished pretty strong and was one of our better players the last month of the season or so. He can do a lot of things."
Thomas Harding is a reporter for MLB.com. Follow him on Twitter @harding_at_mlb. This story was not subject to the approval of Major League Baseball or its clubs.