Arenado participates in fielding activities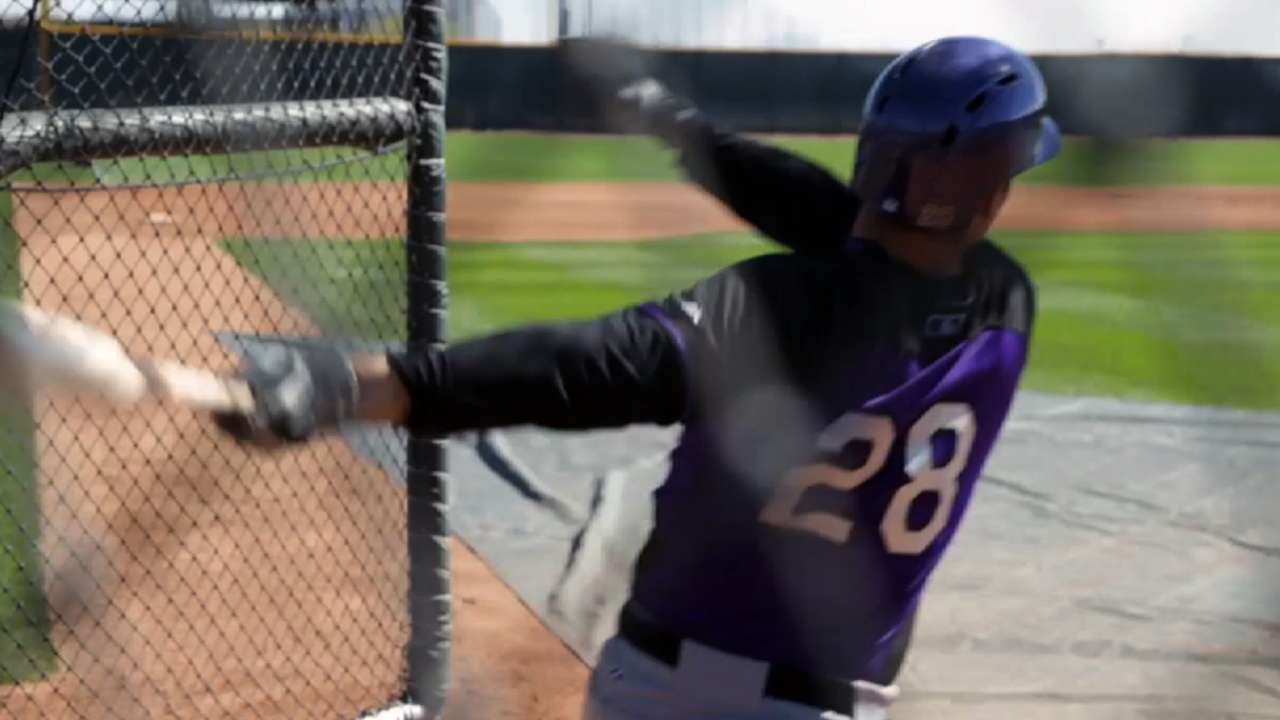 SCOTTSDALE, Ariz. -- Rockies third baseman Nolan Arenado said it was fortunate that a pitch from Indians right-hander Corey Kluber on Saturday missed his fingers and hit him on the left hand.
X-rays confirmed that there was no break. Arenado's status is officially day to day, but said he had full mobility, and he participated in fielding activities on Sunday but did not hit.
"I've just been icing it and it feels fine -- I can move it fine, I can squeeze it hard and it doesn't hurt," Arenado said. "It's bruised, obviously, but other than that, it's not that bad.
"It hit me more in the palm of the hand instead of the bones, so I got lucky. It worked out. It was a little scary when it first happened. But I knew I was OK because I started moving my hand after I got hit, and it felt fine. No sharp pain came."
Arenado had doubled twice off Kluber to lift his Cactus League batting average to .341. The Rockies are hoping for a step forward offensively from Arenado, who became the first rookie third baseman in National League history to earn a Rawlings Gold Glove Award, but he hit .267 with 10 home runs and 52 RBIs. Arenado was known more for his offense in the Minors. Now that his hand survived Saturday's scare, he can continue working toward improvement with the bat.
"It should be only a day -- I might be able to hit today, we'll see," Arenado said. "I'm not too worried about it. I'm just trying to find that stroke and get it down. It's getting there. I'll be fine for the season."
Thomas Harding is a reporter for MLB.com. Follow him on Twitter @harding_at_mlb. This story was not subject to the approval of Major League Baseball or its clubs.