Barnes, Wheeler recipients of Abby Greer Award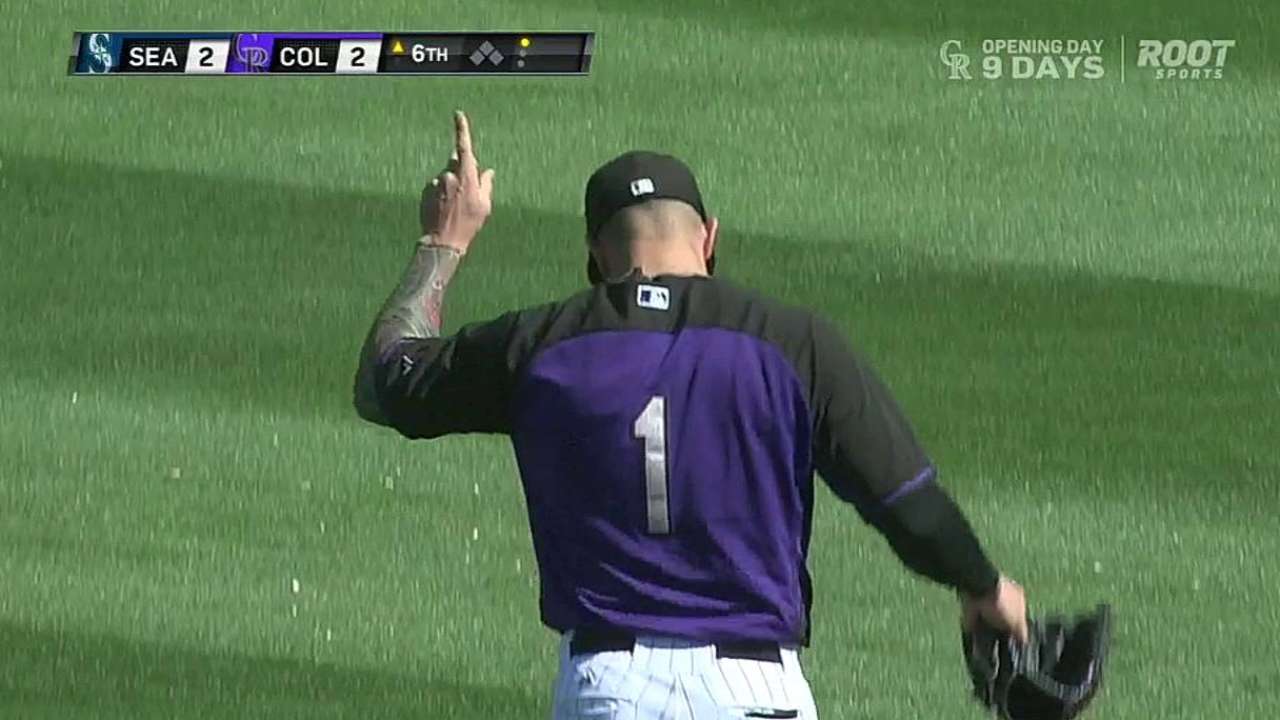 SCOTTSDALE, Ariz. -- The Rockies named outfielders Brandon Barnes and Tim Wheeler as co-winners of the 11th annual Abby Greer Award for Spring Training excellence.
The award is often but not always given to a product of the Minor League system who has yet to break in as a big leaguer. Barnes, however, spent most of last year in the Majors with the Astros and came, along with right-hander Jordan Lyles, for outfielder Dexter Fowler. Wheeler fits with most of the winners. He was a supplemental first-round pick in 2009 who dealt with a hand injury in 2012 and low production in '13, but has produced big so far this Spring Training.
Barnes, 27, came to camp uncertain if he'd make the team, but has put himself in solid position for a utility outfield spot. Heading into Sunday's game against the White Sox at Salt River Fields at Talking Stick, which he started in left field and was the Rockies' leadoff hitter, Barnes was hitting .370 with a .396 on-base percentage in 46 at-bats, with one home run, three doubles and three RBIs.
Wheeler, 26, was removed from the 40-man Major League roster over the winter after a right wrist injury in 2012 and bad swing habits after returning led to two subpar years. But this spring, Wheeler is batting .395 with four home runs, eight RBIs and five doubles and eight RBIs in 38 at-bats.
It's the third time the award has had co-winners -- Jonathan Herrera and Mike Paulk in 2010, and Ben Paulsen and Rex Brothers in '11. Other previous winners were Luis A. Gonzalez in 2004, Cory Sullivan in '05, Ian Stewart in '06, Troy Tulowitzki in '07, Jayson Nix in '08, Ryan Spilborghs in '09, bench coach Tom Runnells in '12 and Corey Dickerson last season.
The award was named for Abby Greer, a 6-year-old fan who lost her life in an accident after a Rockies game on Aug. 26, 2003.
Thomas Harding is a reporter for MLB.com. Follow him on Twitter @harding_at_mlb. This story was not subject to the approval of Major League Baseball or its clubs.