Rosario sees more action at first base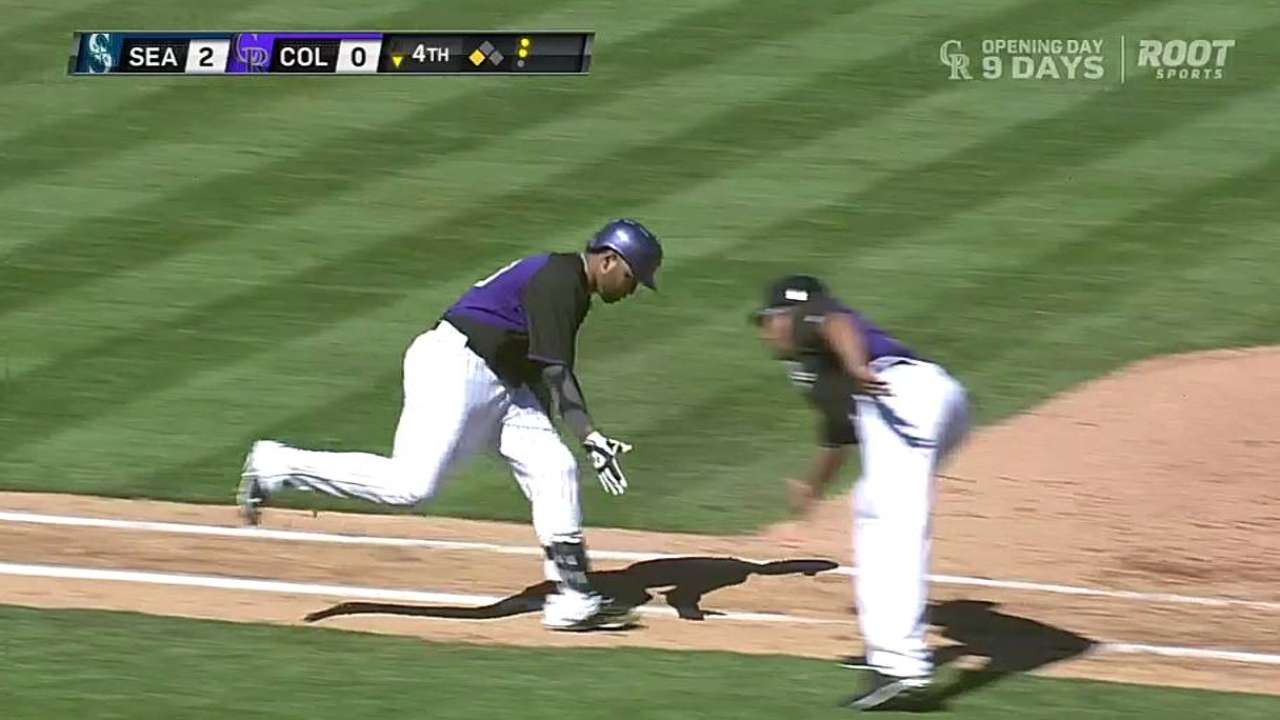 SCOTTSDALE, Ariz. -- Wilin Rosario played credibly Sunday at first base -- which could be a way for the Rockies to keep his bat in the lineup on days he needs a break from catching. It was his first test of the spring at first base.
Shortstop Josh Rutledge picked up a grounder behind second base, spun and threw a bouncer that beat Adam Eaton, who was the first batter of the 5-5 tie with the White Sox. In the third inning, Rosario had a backhand scoop of third baseman Paul Janish's low throw to retire Paul Konerko.
During the offseason the Rockies floated the idea of Rosario playing some first base. But because of the presence of regular first baseman Justin Morneau and the fact Michael Cuddyer plays some first when not in right field, Rosario had not seen a Cactus League inning at first until Sunday. The Rockies also used Jordan Pacheco, Rosario's backup catcher and a player with extensive experience at first base, at the position Sunday.
Rosario has appeared in just five regular-season games at first base and he has three errors. The Rockies would like to make first base a possibility when they want to save him from some of the wear and tear of catching. They find it worth the risk, because he hit .292 with 21 home runs and 79 RBIs in just 121 games last season.
How much first base Rosario will play is unknown, but he said he doesn't believe he'll be used like the Indians' Carlos Santana, who played some first base last year and has played more games at third this spring than behind the plate.
"I don't see myself as a first baseman for now," Rosario said. "I see it as an opportunity to be in the lineup and help my team. They need my bat. I want them to know they can put me there. I want more opportunities to be at the plate."
Thomas Harding is a reporter for MLB.com. Follow him on Twitter @harding_at_mlb. This story was not subject to the approval of Major League Baseball or its clubs.