Replay doesn't go Rockies' way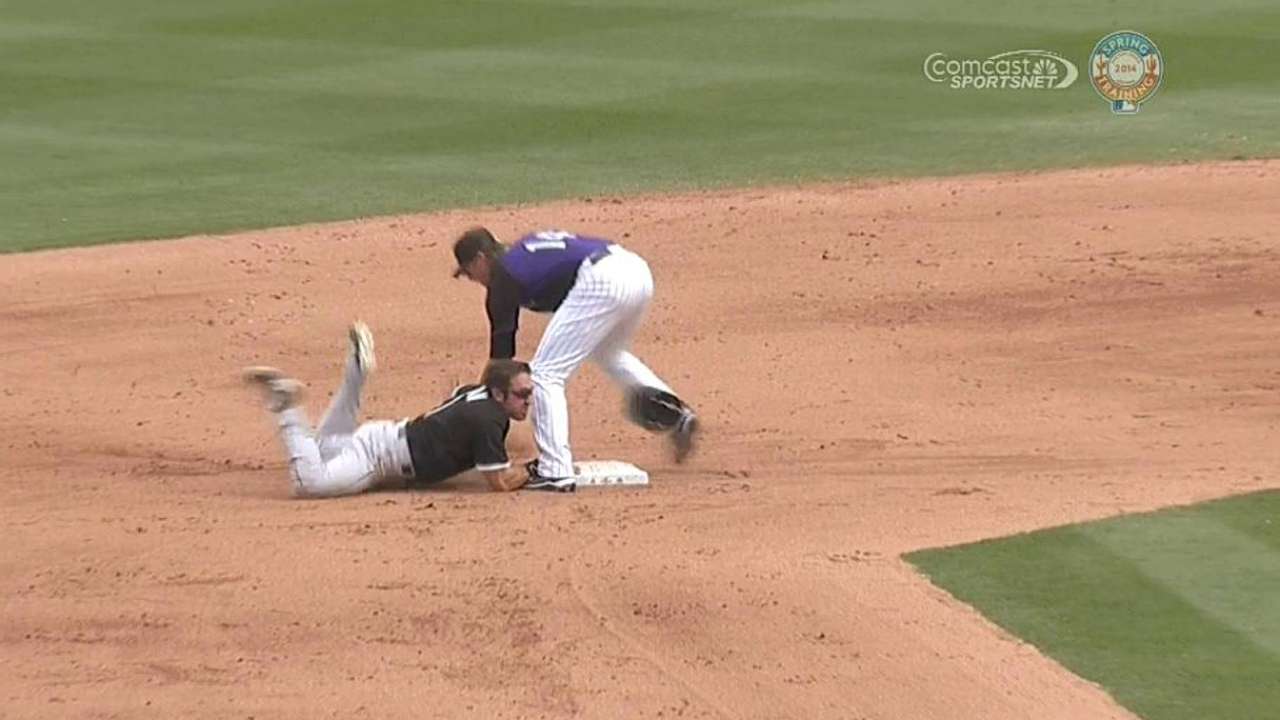 SCOTTSDALE, Ariz. -- In the top of the sixth inning on Sunday, Chicago's Adam Eaton stole second base, beating Michael McKenry's throw. But Eaton bounced off the bag and appeared to be tagged out. Rockies manager Walt Weiss challenged, but the call was upheld because umpires ruled the replay inconclusive.
Weiss said after the game he had not been showed the play, but heard that the video seemed to contradict the final ruling.
"That's what I heard," Weiss said. "I think it's going to be a very different story during the season, because we're going to have 12 camera angles as opposed to the two or three that we have in Spring Training."
The decision took 1 minute, 7 seconds. Weiss talked at length after the game, not just about that call but about rules and communication with the league office, with MLB executive Tony La Russa.
Thomas Harding is a reporter for MLB.com. Follow him on Twitter @harding_at_mlb. This story was not subject to the approval of Major League Baseball or its clubs.