LeMahieu showing signs of increased production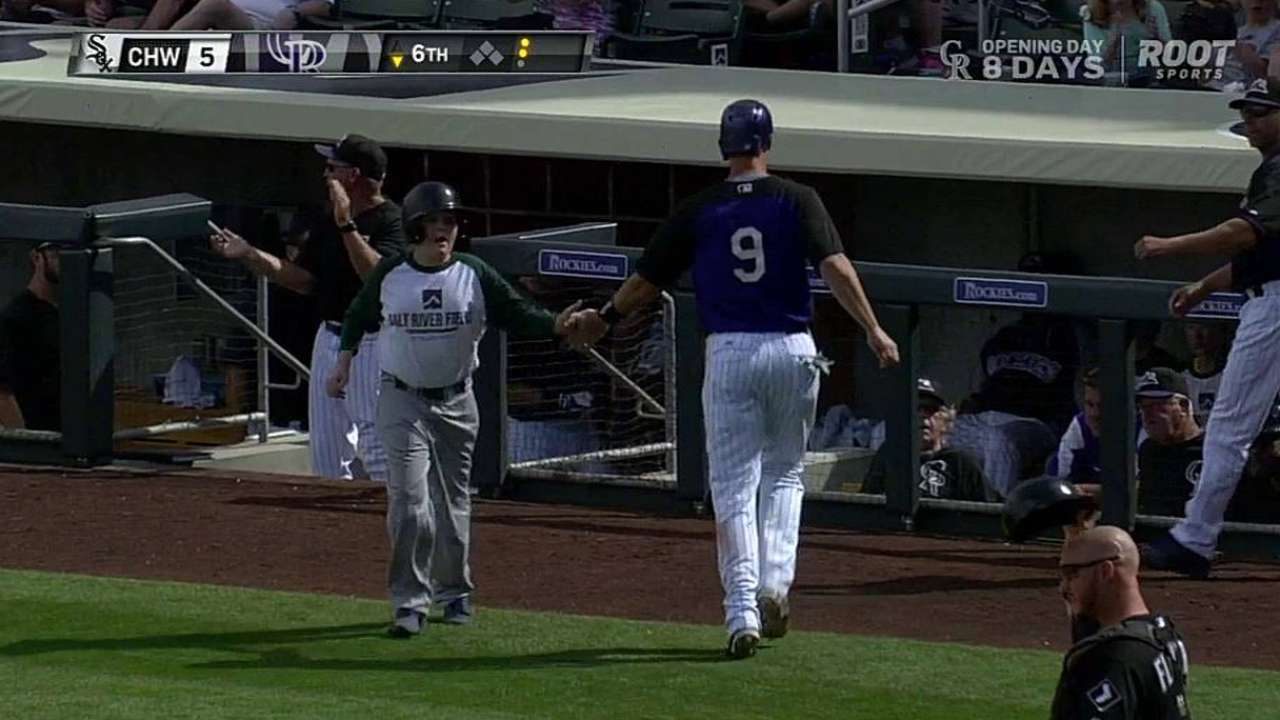 SCOTTSDALE, Ariz. -- Rockies second baseman DJ LeMahieu's career numbers don't speak loudly, but manager Walt Weiss sees a player whose production will equal his physical attributes.
LeMahieu heads into this season with a .283 batting average in 227 games, but a .314 on-base percentage. However, Weiss sees LeMahieu treading upward because of the baseball sense that earned him a spot in the lineup in the first place.
"He has such a great feel for the game that his on-base will go up," Weiss said. "And he's going to slug higher than we saw last year [.361]."
Indications this spring have been positive. LeMahieu is hitting .357 with a .413 on-base percentage, and his three doubles and one triple have his slugging percentage at .476.
"With guys I was around and saw last year, I put a lot of stock in that," Weiss said. "I think he's a guy who's going to be a doubles machine in his career."
LeMahieu most likely will bat No. 8 in the order, but he's also an option at leadoff -- where the Rockies can take advantage of the abilities that helped him to 18 steals in 109 games last season.
Thomas Harding is a reporter for MLB.com. Follow him on Twitter @harding_at_mlb. This story was not subject to the approval of Major League Baseball or its clubs.