Ottavino thriving in high-pressure situations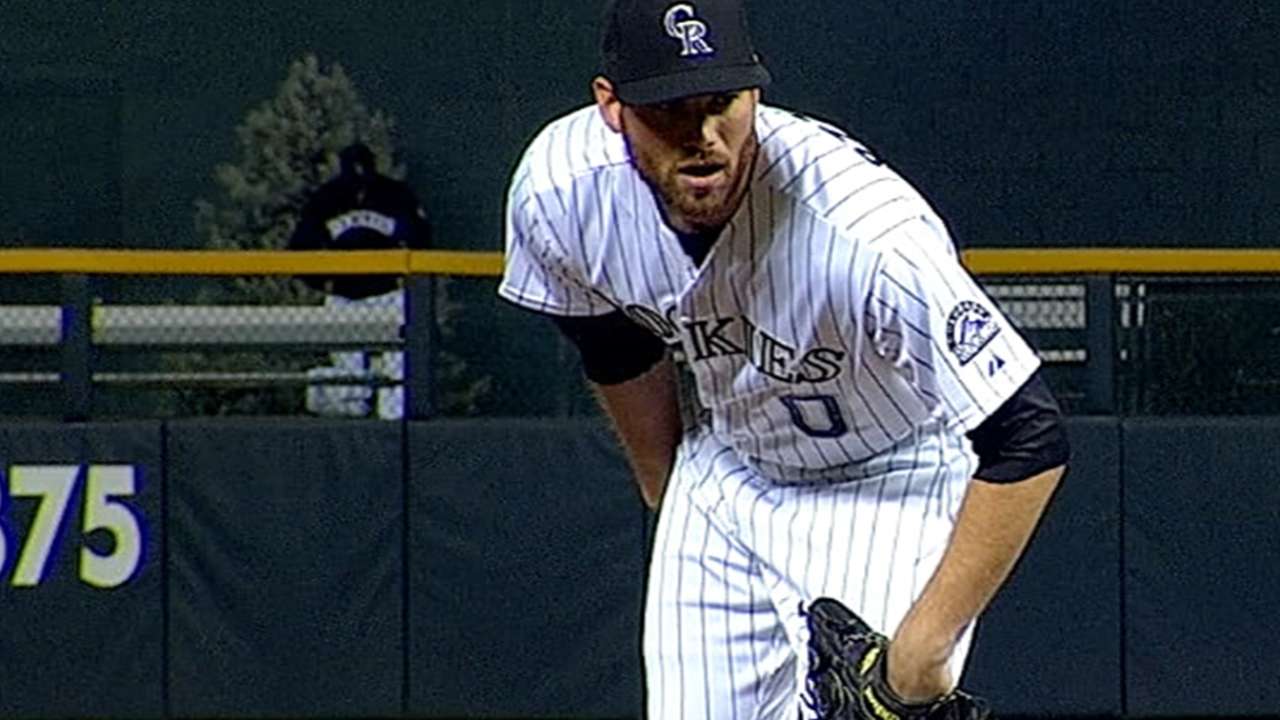 DENVER -- Rockies right-handed reliever Adam Ottavino said that through practice, he has always been calm. That's good, considering that he's being used in some of the most difficult situations.
In two of his first three appearances this season, Ottavino has struck out three consecutive batters with runners in scoring position, each time after giving up a double to the first hitter he faced. He came through in those situations, and the Rockies won both games.
"I've always kind of been like that out there," Ottavino said. "I got my butterflies like everybody else, but I think I've been able to control my mind a lot more in those situations."
Ottavino's best weapon is his slider, which he is able to use at Coors Field even though balls tend not to break as consistently.
"At home, I just try not to do too much," Ottavino said. "I keep it simple, not try to make it some crazy breaking pitch. On the road, I take the same approach. It tends to move a little more, maybe."
Going into Monday night's opener of a three-game Interleague series against the White Sox, Ottavino had not given up a run and had struck out eight in three innings pitched. Nine of the 11 batters he had faced were right-handed.
"He's tough on right-handers -- that's his history," Rockies manager Walt Weiss said. "In this situation in the last series with Arizona, the middle of their lineup was all right-handed, and I had a feeling he was going to play a big role at some point. He's even dominant at times against right-handed hitters, so that's a nice weapon to have out there.
"It's not only the action of the slider that's good, but there's a lot of deception to it. 'Otto' is one of those guys that steps across his body. A right-handed hitter must feel like he's throwing it from behind him, but when that ball cuts across the zone, it's a tough pitch to hit."
Ottavino heads off any stress that comes with his role by always expecting the call from the dugout.
"If I see any righties coming up and the pitcher is in trouble, I expect it could be me," Ottavino said. "Also, if there are innings to be eaten, it could be me, too. So that's pretty much any situation. I stretch out and expect it to be me when the phone rings. If it's not, no big deal, but I'm ready."
Thomas Harding is a reporter for MLB.com. Follow him on Twitter @harding_at_mlb. This story was not subject to the approval of Major League Baseball or its clubs.