Clubhouse recognition helps build chemistry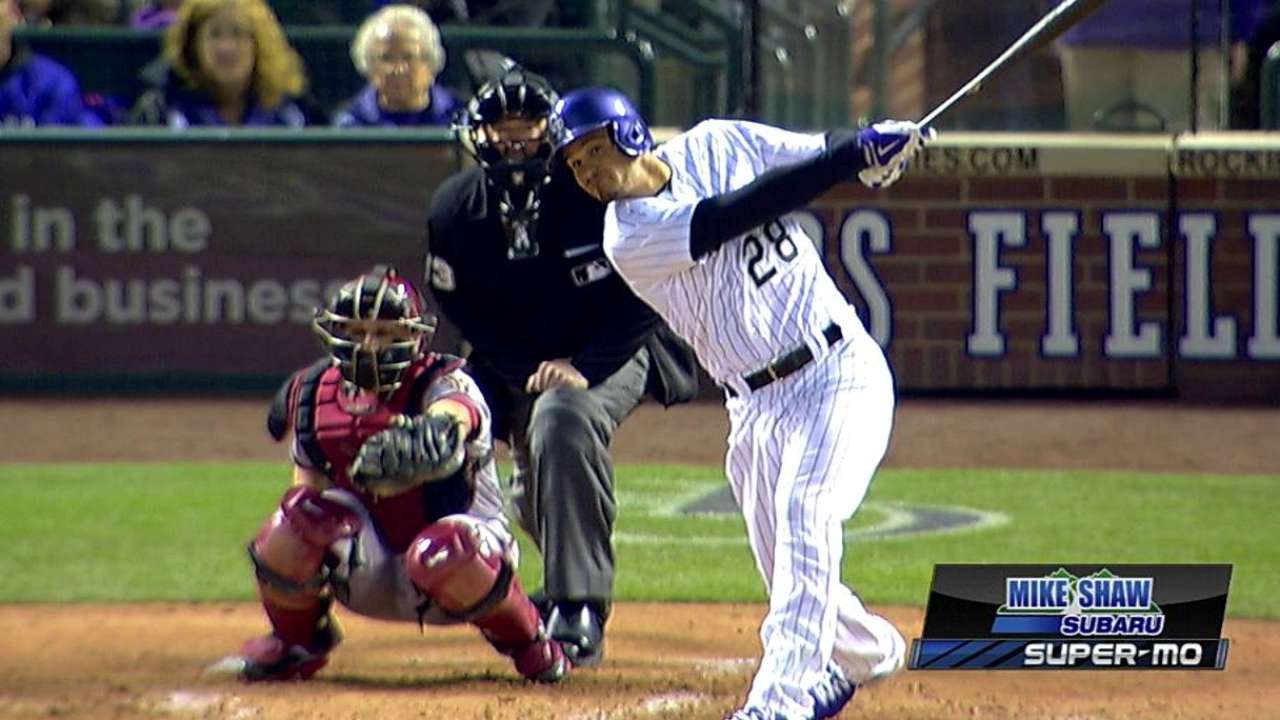 DENVER -- On the upper wall of the northeast corner of the Rockies' clubhouse begins an interesting design that encircles the entire clubhouse.
Before the season began, numbers 1-100 were painted in purple on white panels. On Tuesday, the first four panels were covered in purple and in white were the numbers 0, 19, 28 and 24 -- the jersey numbers, respectively, of relief pitcher Adam Ottavino, outfielder Charlie Blackmon, third baseman Nolan Arenado and pitcher Jordan Lyles.
The explanation:
After each victory, players get together.
"It's kind of like a player of the game," shortstop Troy Tulowitzki said. "I think the team decides it, and me and [Michael Cuddyer] get together and talk about it. We kind of handle it that way."
It serves to build motivation and high expectations. Room for 100 wins.
"This year, when I first got to Denver, that's when I found out we were doing it, and it's pretty cool," said Arenado, who earned his spot with a two-homer game against the D-backs in a 9-4 victory on Saturday. "I guess it's nice to see us doing something together. We mess around a little bit after the game."
Thomas Harding is a reporter for MLB.com. Follow him on Twitter @harding_at_mlb. This story was not subject to the approval of Major League Baseball or its clubs.