CarGo accepting of night off against White Sox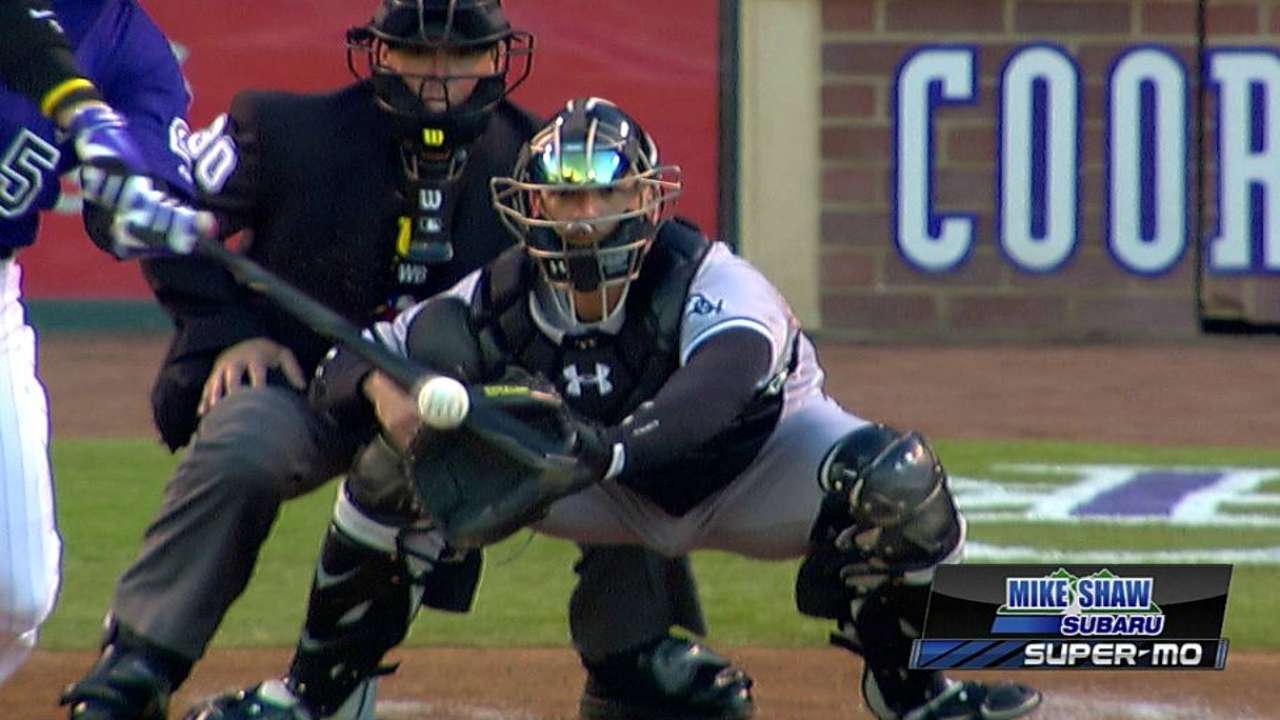 DENVER -- The reasons for giving left fielder Carlos Gonzalez Tuesday's game against the White Sox off from the starting lineup, for the first time this season, were sound. The White Sox were throwing tough left-hander Jose Quintana, and the Rockies start the season with 40 scheduled games in 42 days.
But the other part was just as significant. Gonzalez, hitting .355 and leading the team in home runs with three and RBIs with nine, didn't fight the decision.
Like shortstop Troy Tulowitzki, Gonzalez is a star-level player who has dealt with injuries. Most of his have been the freakish ones, like a thumb problem he played through while winning the 2010 National League batting title, and a right middle finger sprain that rendered him ineffective with the bat or out of the lineup the second half of last season. They haven't been the muscle pulls that felled Tulowitkzi.
Still, Gonzalez understands the need for rest better than he did earlier in his career.
"Before, I used to say no to days off early in the year because I want to keep playing every day, then halfway through the season you get to the point and say, 'I should have taken those days off because the game has worn me out,'" said Gonzalez, who has hit safely in all eight games he has played. "It's a good change, especially right now. Everybody is doing really well offensively, and you have so many guys in the outfield.
"I'm not talking about injuries. I'm talking about how your body feels."
Gonzalez said often the fatigue hits after the All-Star break. He has played in three All-Star Games, and sometimes the travel and numerous events are tiring. The more he can conserve energy for playing the spacious left field at Coors, the better.
"People don't realize how difficult it is to play left field here," Gonzalez said. "It's like playing center field on any other field. It's not like you play in Fenway Park and you're just going to throw a guy out there. You're going to take two or three steps and if he doesn't catch it, it's over the wall.
"Here, you've got to go get it, especially in that left-center-field gap. The ball's hit in that gap, if you avoid a triple, that's a successful play. You have to go really hard, take like 300 steps to get there."
Thomas Harding is a reporter for MLB.com. Follow him on Twitter @harding_at_mlb. This story was not subject to the approval of Major League Baseball or its clubs.