Rosario back behind plate for De La Rosa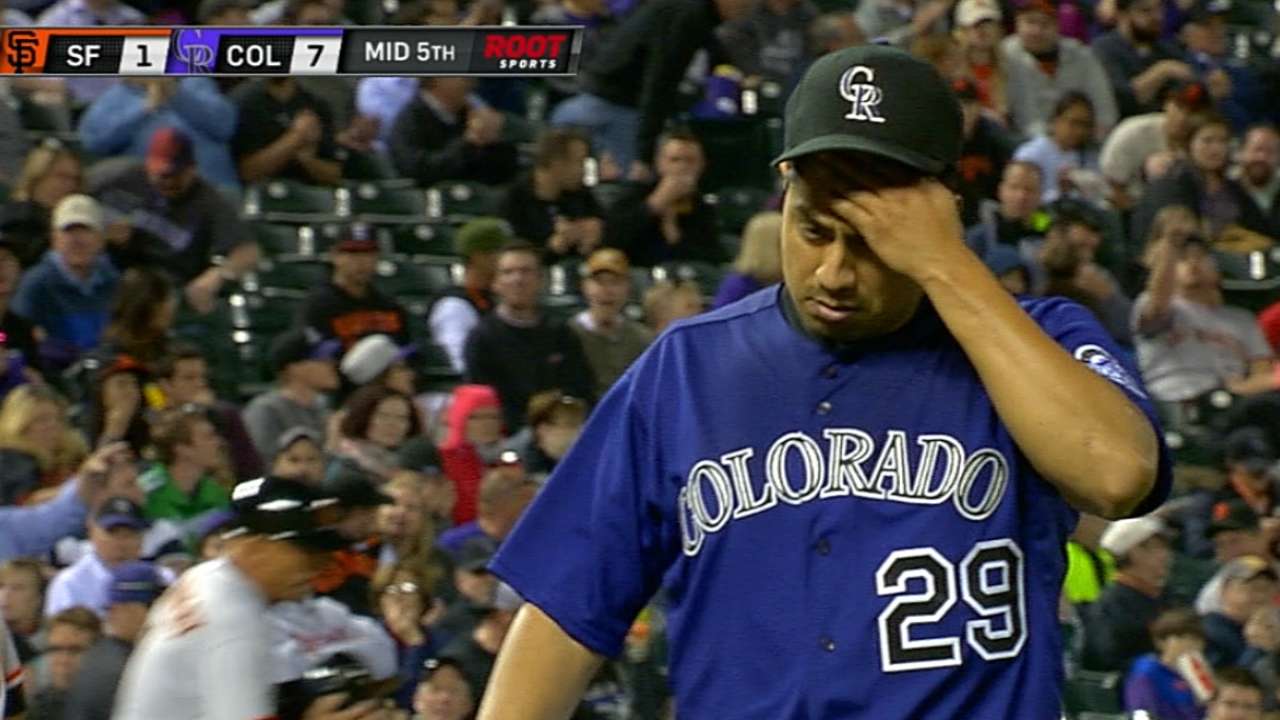 DENVER -- For the first time since Opening Night, left-hander Jorge De La Rosa was paired with regular catcher Wilin Rosario. The situation attracted scrutiny because once during Spring Training and in the opener, the two became crossed on signs and De La Rosa's outing deteriorated.
Manager Walt Weiss has said putting De La Rosa with Jordan Pacheco for three straight starts wasn't a "personal catcher" situation or an attempt to keep De La Rosa and Rosario from one another. De La Rosa struggled just as much in his first two starts with Pacheco as he did on Opening Night, only without the odd exchanges on the mound.
"I don't have a lot of concerns about it," Weiss said. "There's been a couple issues early on, one in Spring Training, but we've spent a lot of time on that. Wilin and Jorge have spent a lot of time together. 'Lach' [catching coach Rene Lachemann] and Jimmy Wright, the pitching coach, and as a staff we've put time in not only with Wilin and 'De La,' but the entire pitching staff and with our catchers.
"I look at last year and Wilin caught a bunch of 'De La's' starts, and they worked really well together."
The Rockies pinpointed De La Rosa's problems in his first three starts, all of which lasted just 4 1/3 innings, on overthrowing. In his last start, De La Rosa held the Padres to three runs, two earned, and struck out four in six innings. De La Rosa was hurt by two infield hits and a passed ball on Pacheco in the fifth inning, but he finished with two strikeouts in a spotless sixth.
Thomas Harding is a reporter for MLB.com. Follow him on Twitter @harding_at_mlb. This story was not subject to the approval of Major League Baseball or its clubs.