Chacin to approach 80 pitches in rehab start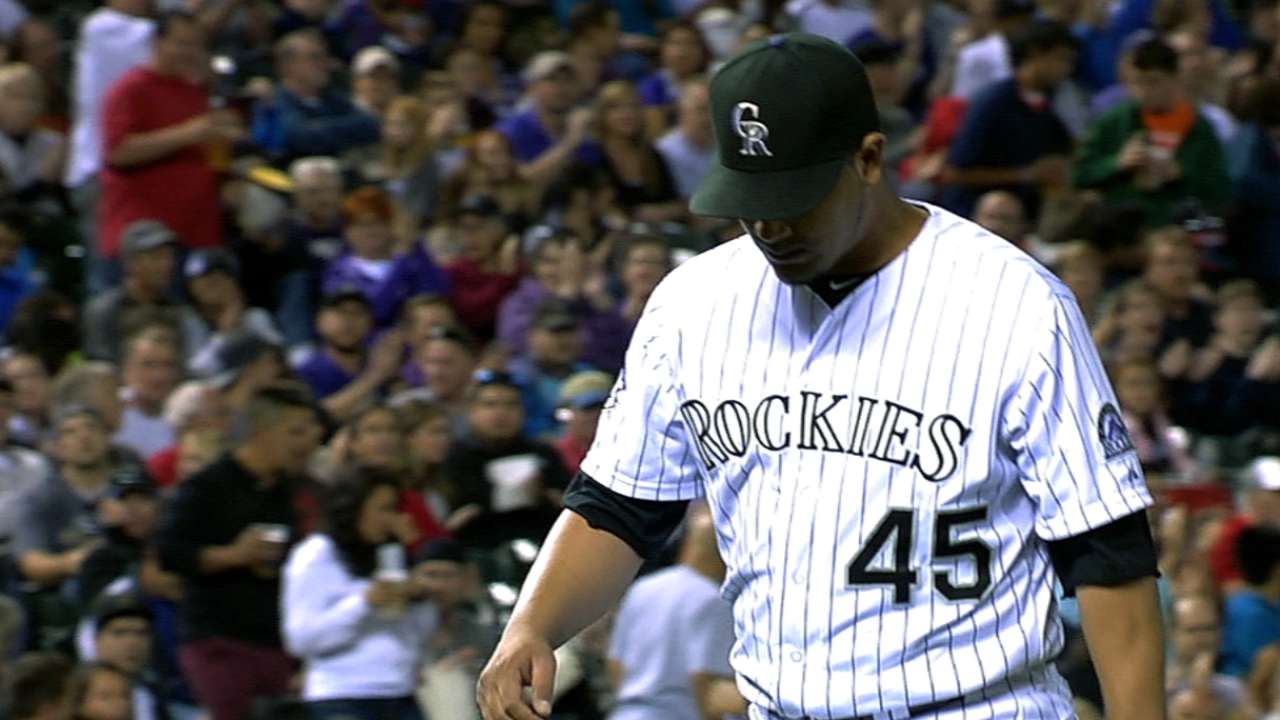 DENVER -- Rockies right-hander Jhoulys Chacin will make a rehab start of 70-80 pitches Thursday for Triple-A Colorado Springs, and it could be his last or next-to-last rehab start.
Chacin, who suffered a right shoulder strain at the onset of Spring Training, has had what he feels are two productive rehab starts at Class A Modesto. He reported that his slider has not reached Major League effectiveness, but there is no undue soreness.
If Chacin checks out healthy after Thursday's start, his next outing would be at roughly 90 pitches, which would build the pitch count enough that it would not be a push to have him join the big league rotation. However, the Rockies might want him to be able to throw 95-100 when they activate him. Technically, Chacin could have as many as three more starts on the 30-day rehab assignment, but he feels close to ready.
"I feel strong, and hopefully the next game I'll feel better," Chacin said. "I don't know when I'll come back, but I hope it's soon.
"I was more worried about my curveball because it's more with my shoulder, but it is good. I'm not worried about my slider."
The Rockies entered Monday night's game against the Giants at .500 (10-10) despite missing Chacin and left-hander Brett Anderson, who suffered a broken left index finger in his third start, and with lefty Jorge De La Rosa (Monday night's starter) fighting back from a rough beginning to the season.
"They've been throwing the ball pretty well, giving the team a chance to score runs and win the game, and we need to keep doing that," Chacin said. "I'm not worried about 'De La.' He's going to be better. If we keep pitching well, we can make sure the bullpen isn't overworked, like last year. We'll be there in the end."
Thomas Harding is a reporter for MLB.com. Follow him on Twitter @harding_at_mlb. This story was not subject to the approval of Major League Baseball or its clubs.