Barnes, Stubbs join lineup against tough lefty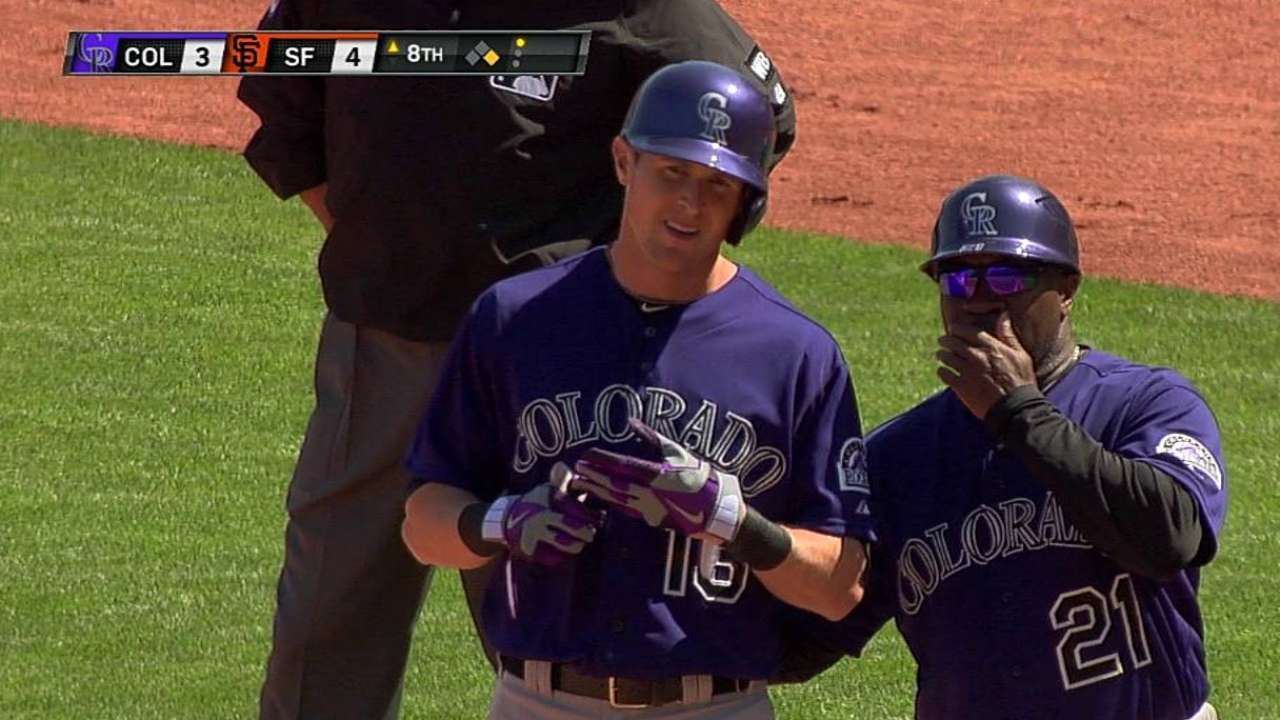 DENVER -- Rockies manager Walt Weiss saw Tuesday night's game against Giants left-hander Madison Bumgarner as an opportunity to play right-handed-hitting outfielders Brandon Barnes, who batted leadoff, and Drew Stubbs, who hit seventh.
To do so, Weiss had to sit leadoff man Charlie Blackmon, who homered twice in Monday night's 8-2 victory over the Giants and entered the night leading the National League with a .411 batting average, and Corey Dickerson, who also homered in the series opener.
"It's tough to take especially Charlie out of the lineup the way he's playing," Weiss said. "Bumgarner is a bit of a different animal. He's one of the tougher lefties in the league. I've got to pick my spots to give Charlie a day, get the other guys involved, get some right-handed bats in the lineup against a guy like Bumgarner."
The Rockies used a similar lineup against Bumgarner on April 11 in a 6-5 Giants win. But the Rockies' nine hits and four earned runs were the most this year against Bumgarner, the Giants' Opening Day starter.
Blackmon struck out in all three previous at-bats against Bumgarner, and Dickerson struck out in his lone at-bat. Barnes was 2-for-4 with a strikeout, and Stubbs was 2-for-12 with a triple, five strikeouts and three walks.
Thomas Harding is a reporter for MLB.com. Follow him on Twitter @harding_at_mlb. This story was not subject to the approval of Major League Baseball or its clubs.