Aggressive approach working well for Brothers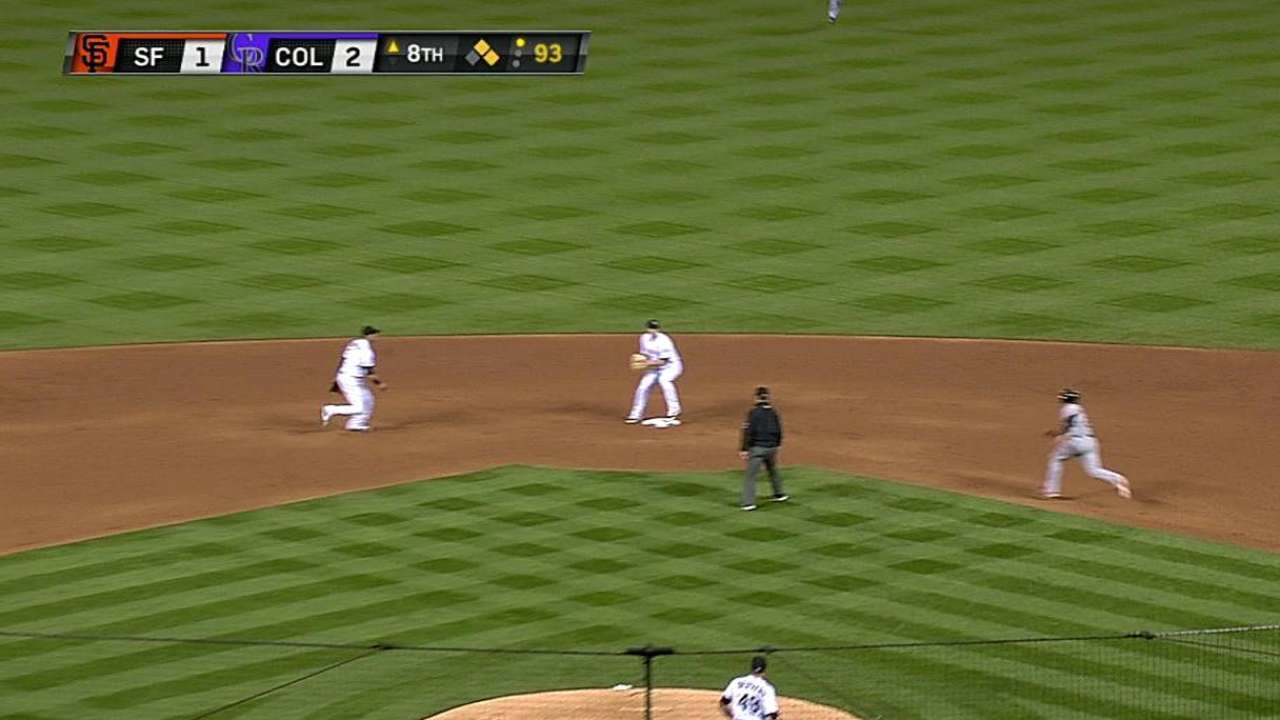 DENVER -- Lefty reliever Rex Brothers is doing little thinking and even less caring, and it's working out for the Rockies.
In Tuesday night's 2-1 victory over the Giants, Brothers entered with two on and one out in the eighth to face dangerous Giants switch-hitter Pablo Sandoval and forced a double play on a first-pitch fastball.
The key was Brothers didn't care how dangerous Sandoval can be.
"That's one of those outside influences that, as a reliever in my mindset, I'm trying not to let that creep in," Brothers said. "No matter who it is, just make pitches. It's as simple as that.
"Obviously we had a game plan in place, but for me it's just being aggressive. If I stray away from that, that's where the wheels start turning and I try to be a little fine. Make my pitches and don't worry about it."
Before Brothers gave up a two-run homer in the seventh inning of Wednesday's 12-10 loss, the aggressiveness and the favorable location he had shown in his previous three outings, all scoreless with three strikeouts against one hit and no walks, were indications he was past a two-game mini-crisis. Brothers gave up a first-pitch, 10th-inning home run to the Giants' Brandon Crawford in a 5-4 loss on April 13 and walked three and threw a damaging wild pitch in a loss to the Padres the next night.
Thomas Harding is a reporter for MLB.com. Follow him on Twitter @harding_at_mlb. Teddy Cahill is a reporter for MLB.com. Follow him on Twitter at @tedcahill. This story was not subject to the approval of Major League Baseball or its clubs.