No timetable for Cuddyer, but Weiss optimistic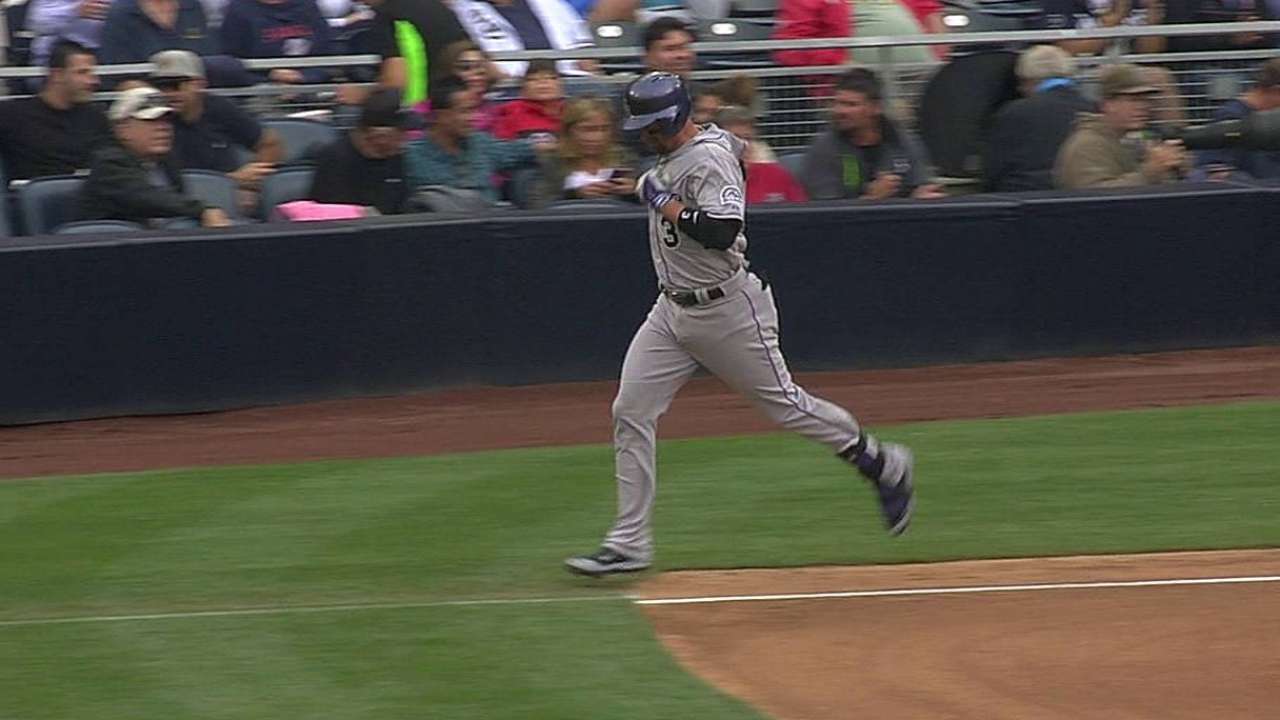 PHOENIX -- Rockies outfielder Michael Cuddyer is due to come off the 15-day disabled list on Saturday. He's been out with a strained left hamstring since April 18.
And even though manager Walt Weiss seemed optimistic on Tuesday that Cuddyer would make that Saturday activation date, Cuddyer didn't sound so sure.
"I'm getting there. It's getting better. But there's no timetable," Cuddyer said.
Cuddyer injured his leg in a game against the Padres about a week and a half ago and hasn't played since then. He was batting .317 with three homers and 10 RBIs in 16 games before the injury.
"He's getting better, he's getting better," Weiss said. "I don't know exactly what the date is that he's eligible to come off, but he's definitely improving."
When told that Cuddyer had said there was no timetable for his return at this point, Weiss said, "No, I think he'd be ready around the time he's eligible to come off. He'll probably need to get some at bats, but I think he'll be ready pretty soon."
Cuddyer is one of three Rockies currently on the DL. Pitcher Jhoulys Chacin has been on the 15-day since the end of Spring Training with a right shoulder strain, and staffmate Brett Anderson is on the 60-day with fractured left index finger.
Barry M. Bloom is national reporter for MLB.com and writes an MLBlog, Boomskie on Baseball. Follow @boomskie on Twitter. This story was not subject to the approval of Major League Baseball or its clubs.