Culberson credits preparation for walk-off heroics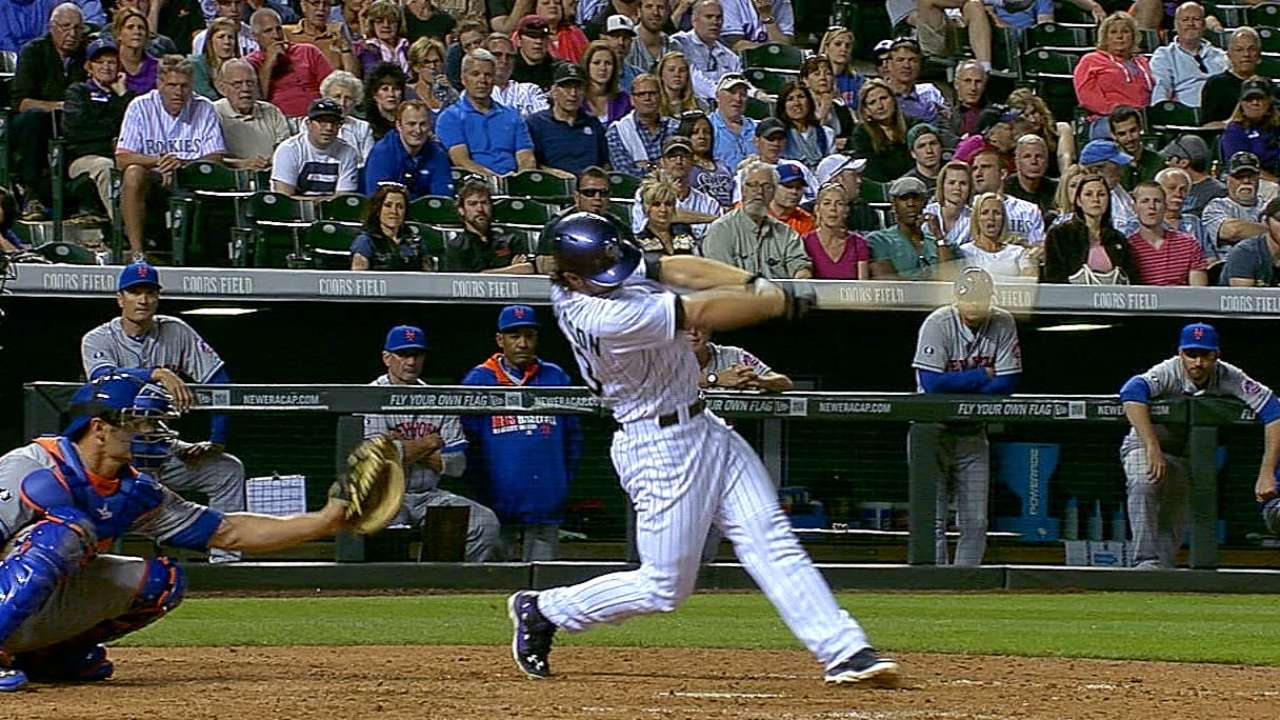 DENVER -- Charlie Culberson believed his two-run, game-ending homer in the ninth inning of Saturday night's 11-10 victory over the Mets was in part due to the work he has done while waiting for his playing time.
Culberson made his fourth start, his second at shortstop, Sunday, when manager Walt Weiss gave Troy Tulowitzki a planned day out of the lineup. Many of the days when Culberson didn't start and at-bats were few if any, he spent time working with hitting coach Blake Doyle, as well as studying pitchers.
Culberson said his study of Mets closer Kyle Farnsworth paid off with the home run, and when he doesn't start, he often watches video of late-game relievers he may be facing.
"One thing that's helped me lately is watching a little bit of video of guys, from the view from the back, from center field, seeing what his fastball does, and what they're doing to right-handed batters," said Culberson, who entered the start batting .143. "Before the first game [with the Mets], I went ahead and looked at all the pitchers to get ready so I'll have an idea what guys' tendencies are.
"Also, a few of the older guys have said they may need help. They may ask what a guy does or what he has. If I've done my research, I can help them in their at-bats."
Weiss said he had a tip that Culberson was ready to contribute.
"He's one of those guys that works his butt off every day staying ready for his opportunity, and he's been in a good place with his at-bats lately," Weiss said. "Ironically, Blake Doyle was in my office yesterday talking with me before the game and mentioned, 'Culberson is in a good place.' So Blake maybe had a little foresight for last night. I was thrilled for Charlie."
Thomas Harding is a reporter for MLB.com. Follow him on Twitter @harding_at_mlb. This story was not subject to the approval of Major League Baseball or its clubs.