Barnes bringing consistent effort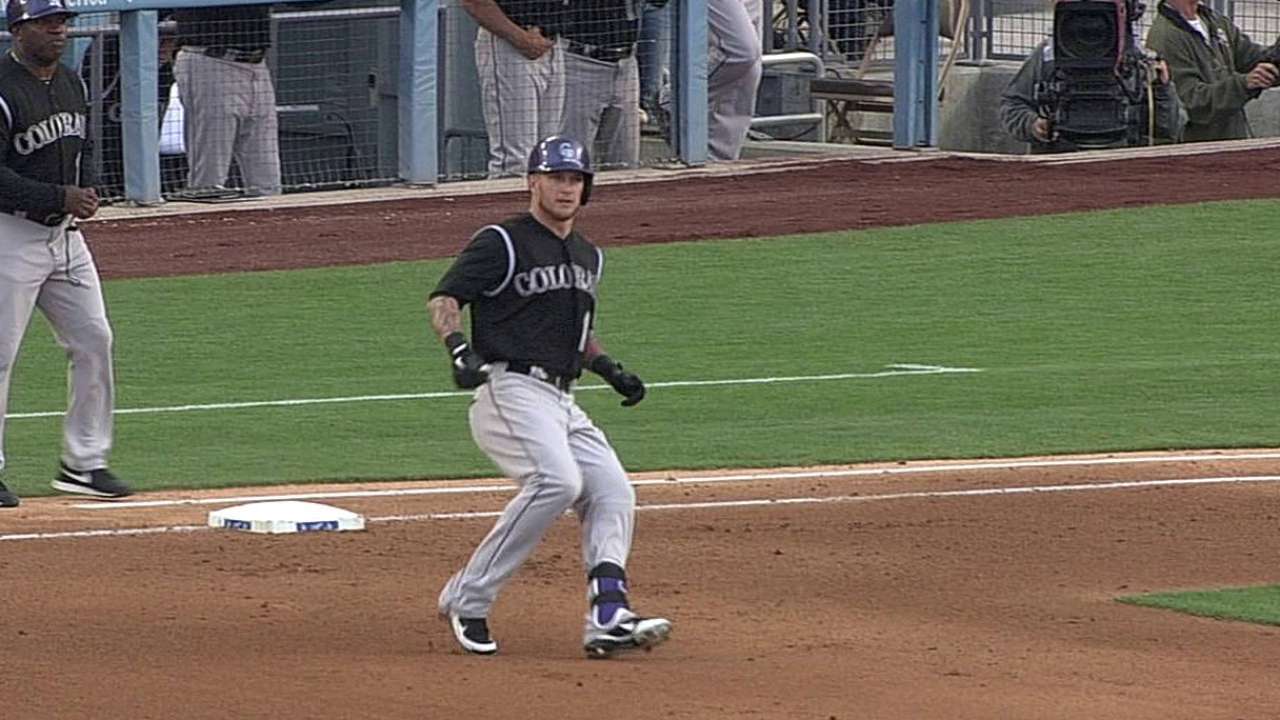 DENVER -- It's harder to hustle some days than others, as Rockies outfielder Brandon Barnes can vouch.
One of the unsung plays in Saturday night's 11-10 victory over the Mets came in the fifth inning. Barnes bounced to short and dashed down the line trying to stay out of a double play. The throw was close, and Mets first baseman Lucas Duda didn't hang onto the throw. But Barnes didn't make it easy, and later in the inning Nolan Arenado's grand slam gave the Rockies the lead.
Barnes has brought consistent effort. He had to dig a little deeper that night. He was affected by the same flu bug that has landed infielder Josh Rutledge and catcher Wilin Rosario on the 15-day disabled list. His version was milder, but it didn't exactly tickle.
"I think I got through a lot better than 'Rosie' [Rosario] and 'Rutty' did," said Barnes, who led off Monday night against the Rangers' difficult lefty Martin Perez. "I tried to take care of myself, make sure I'm ready to go.
"Once I stepped in between the lines, my adrenaline and passion for the game took over. I knew we needed something to get us going. It didn't happen the way I wanted, grounding into a possible double play, but I'm going to run hard down the line every single time."
Barnes, hitting .233 with three RBIs, led off and played right field, and Drew Stubbs, hitting .250 with a home run and four RBIs, hit second and played center in a right-handed top of the lineup. Lefty hitters Charlie Blackmon and Corey Dickerson did not start.
In addition to Barnes, righty reliever Chris Martin was bothered by the bug during the weekend but felt better Monday.
Thomas Harding is a reporter for MLB.com. Read his blog, Hardball in the Rockies, and follow him on Twitter @harding_at_mlb. Teddy Cahill is a reporter for MLB.com. Follow him on Twitter at @tedcahill. This story was not subject to the approval of Major League Baseball or its clubs.