Tulo finds himself in another zone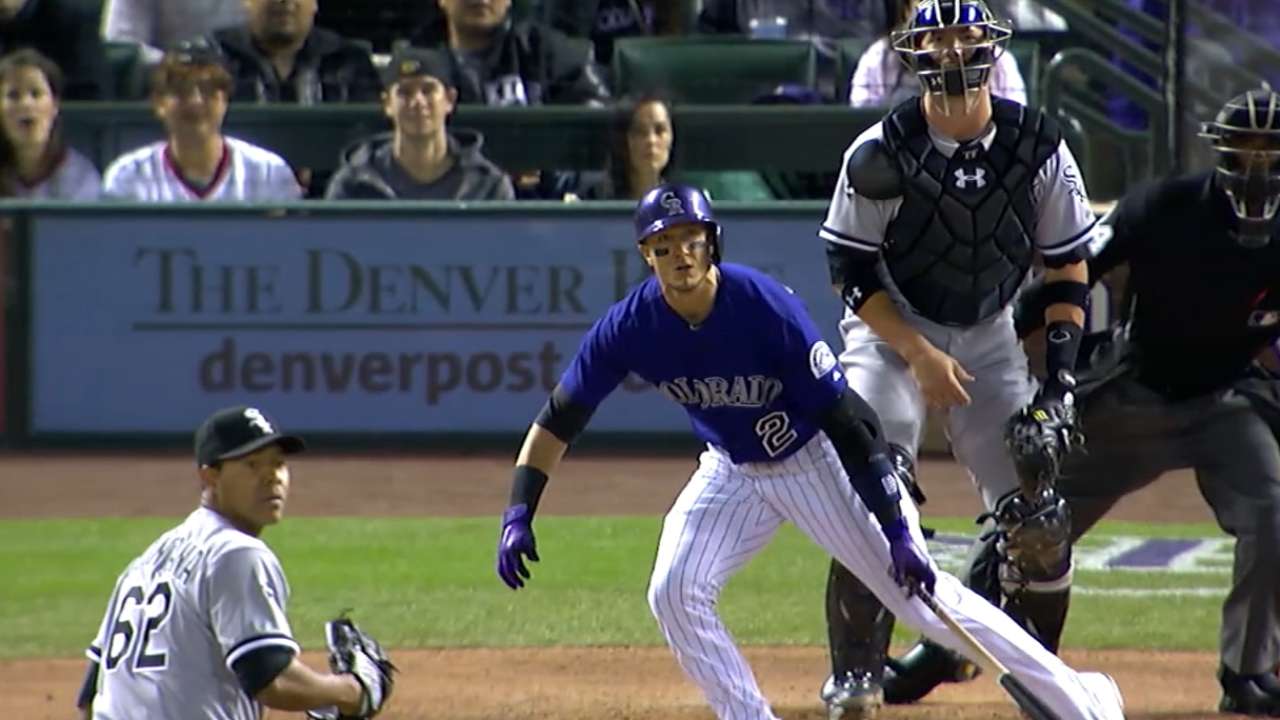 DENVER -- Troy Tulowitzki is no stranger to residing in the proverbial zone, even if he has never quite had a stretch like the one he's in now, which has seen him bat .596 (28-for-47) in 14 home games this season.
But what has made this streak most different from others for the Rockies shortstop is its timing. During his career, the March/April batting splits for the shortstop have been lower than any other month. He is a career .269 hitter in the season's first month, with his career-high of .324 coming in August.
That wasn't the case this season for Tulowitzki. He was named National League Player of the Month for March/April on Monday. Avoiding the struggles at the plate that have come early in other seasons, he said, has allowed him to relax, avoiding the weight that can come with trying to grind through a lull out of the gates.
"It makes it a little bit easier," Tulowitzki said Tuesday, one day after clubbing a pair of home runs and driving in four runs during Colorado's 8-2 win over the Rangers. "This game can be so difficult. When you go into a mini-slump and the numbers aren't there at the beginning, it makes it harder."
Tulowitzki isn't taking the hot streak for granted. He's been in the big leagues long enough to know that slumps will come at some point. But starting the season on fire provides a certain level of confidence that can lead to even more of it.
"I'm just trying to work hard every single day," Tulowitzki said. "A lot of players, when they're doing good, they continue to rely on that. I think every day I've come to work hard, and that's something that's really helped."
Nick Kosmider is a contributor to MLB.com. This story was not subject to the approval of Major League Baseball or its clubs.