Rockies hitters covering outside part of plate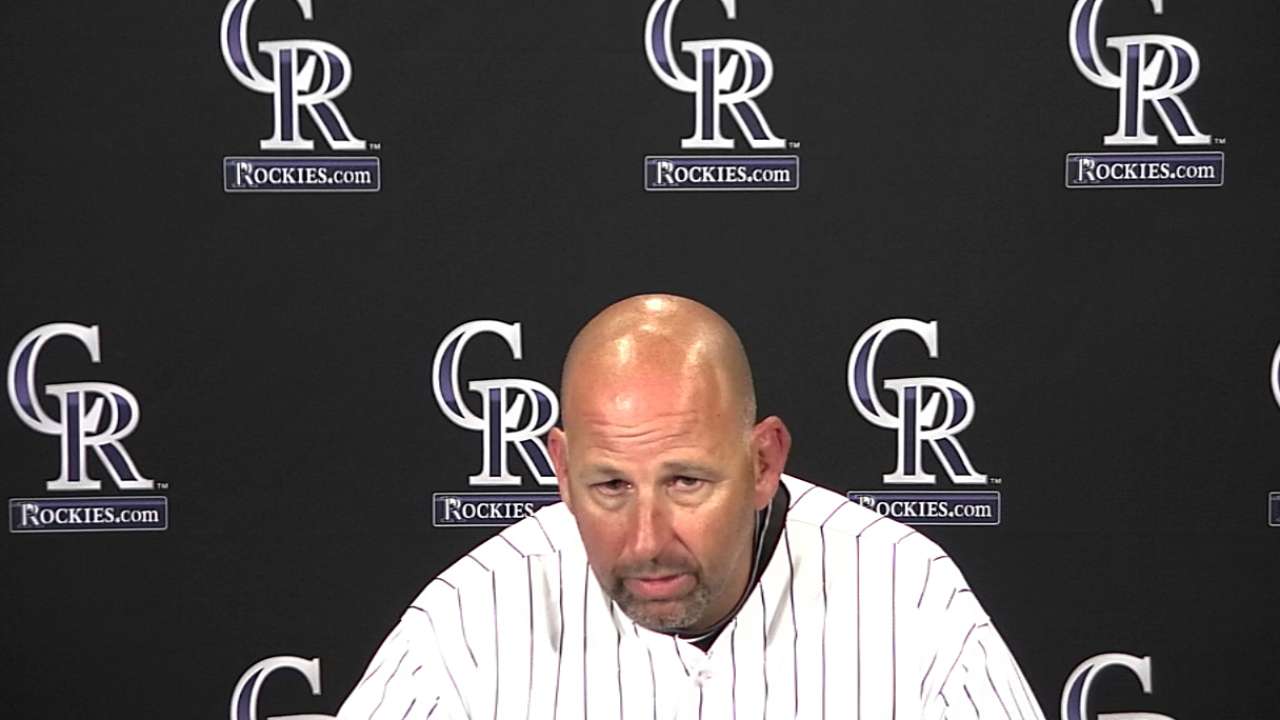 DENVER -- There are plenty of reasons for the Rockies' blistering start to the season, which has them at the top of Major League Baseball in nearly every major offensive category.
Contributions have come from everywhere, from the MVP-caliber performance of Troy Tulowitzki and the sophomore surge of Nolan Arenado, to the consistent production of new additions Justin Morneau, Drew Stubbs and Brandon Barnes. Not to mention the emergence of baseball's early-season darling, Charlie Blackmon
Rockies manager Walt Weiss on Tuesday pointed to a pair of tangible areas he believes has led to the eye-popping numbers that have lived in all spots of the lineup.
First: When the Rockies are down in at-bats, they aren't automatically out.

"They are competing better with two strikes, which we didn't do a very good job of last year," he said.
As a team, the Rockies entered Tuesday's action hitting .222 with two strikes this season, well above the .181 average they had in such situations last season.
A prime example was Colorado's 5-4 win over the Diamondbacks on April 29. In the ninth inning, after falling behind 0-2 in the count, outfielder Drew Stubbs watched a couple pitches from Arizona closer Addison Reed miss the plate before he belted a hanging, 2-2 slider over the right-field wall to give the Rockies the victory.
Another improvement: The Rockies are taking care of outside pitches with regularity. (See: Tulowitzki's laser opposite-field home run off Martin Perez during Monday's 8-2 win.)
"We are covering the plate away," Weiss added. "We talked about that a lot this spring. I thought we got exposed on the outer half of the plate last year. Some of that was due to youth, too.
"I feel like the guys have really bought into this approach and are committed to it."
Nick Kosmider is a contributor to MLB.com. This story was not subject to the approval of Major League Baseball or its clubs.