Martin sent down to make room for Cuddyer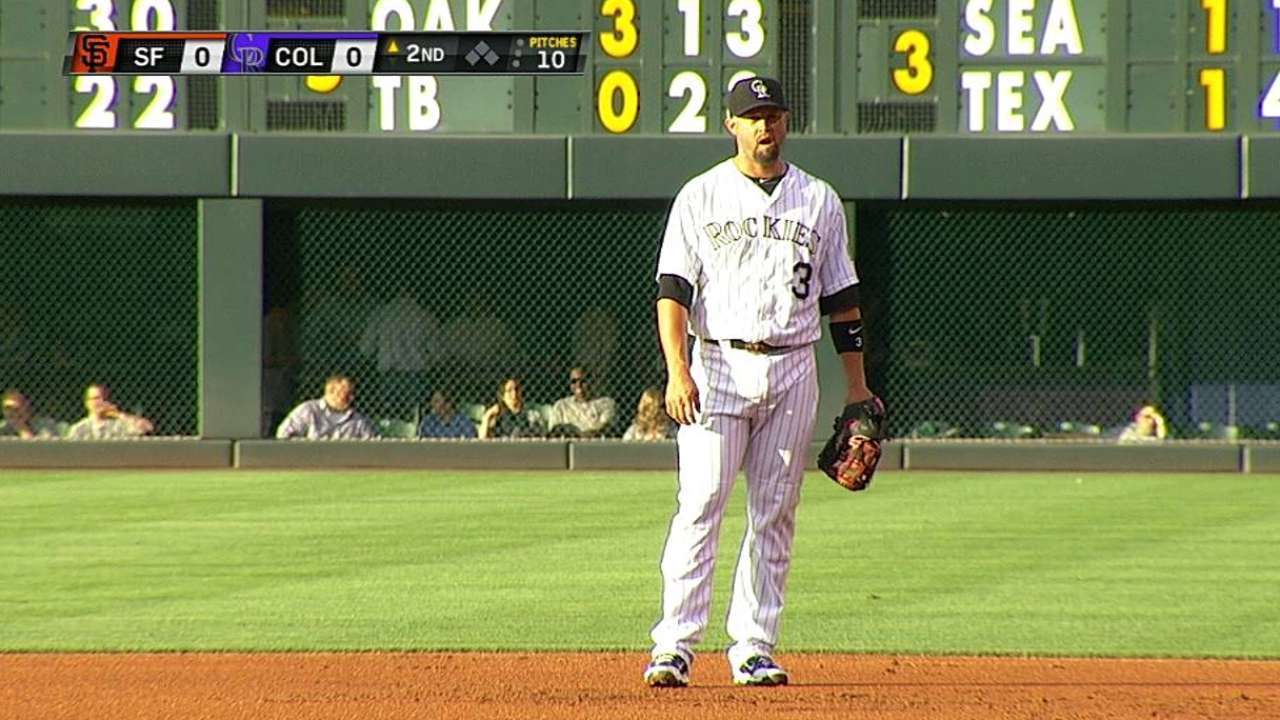 DENVER -- The Rockies optioned right-handed pitcher Chris Martin to Triple-A Colorado Springs on Tuesday to clear room on the active roster for Michael Cuddyer, who started at first base against the Giants after missing 25 games with a left hamstring injury.
By sending down a pitcher, the Rockies are going with six outfielders and 12 pitchers. This season, the Rockies' roster has gone from 12 pitchers to 13 and back often.
The Rockies want the extra hitter for the Giants series and for a nine-game road trip to Atlanta, Philadelphia and Cleveland, so Martin (0-0, 4.15 ERA, 8 K, 2 BB in 8 2/3 innings) lost his spot. Nick Masset (1-0, 1.50 ERA) has given the team an experienced right-hander to help protect leads.
"Typically, when we're getting ready to go on the road, we'll go with 12 pitchers," Weiss said. "We had to make a move with 'Cuddy,' and that seemed like the thing to do. We'll go back to 13 at some point. Chris Martin is a big part of this club. He's pitched very well for our bullpen. He'll be back."
Cuddyer played first base instead of his usual right field Tuesday. Weiss went with a right-handed lineup against Giants lefty Madison Bumgarner, which gave him a chance to rest the left-handed-hitting Morneau. Weiss led off with Brandon Barnes (4-for-8 against Bumgarner) rather than lefty-hitting Charlie Blackmon (0-for-4, no at-bats this year). Drew Stubbs also started in the outfield, rather than Corey Dickerson.
But Weiss went with left-handed-hitting Carlos Gonzalez, but the numbers supported the choice -- .351 (13-for-37) with five home runs and nine RBIs against Bumgarner.
Thomas Harding is a reporter for MLB.com. Follow him on Twitter @harding_at_mlb. This story was not subject to the approval of Major League Baseball or its clubs.