Chatwood happy to start throwing program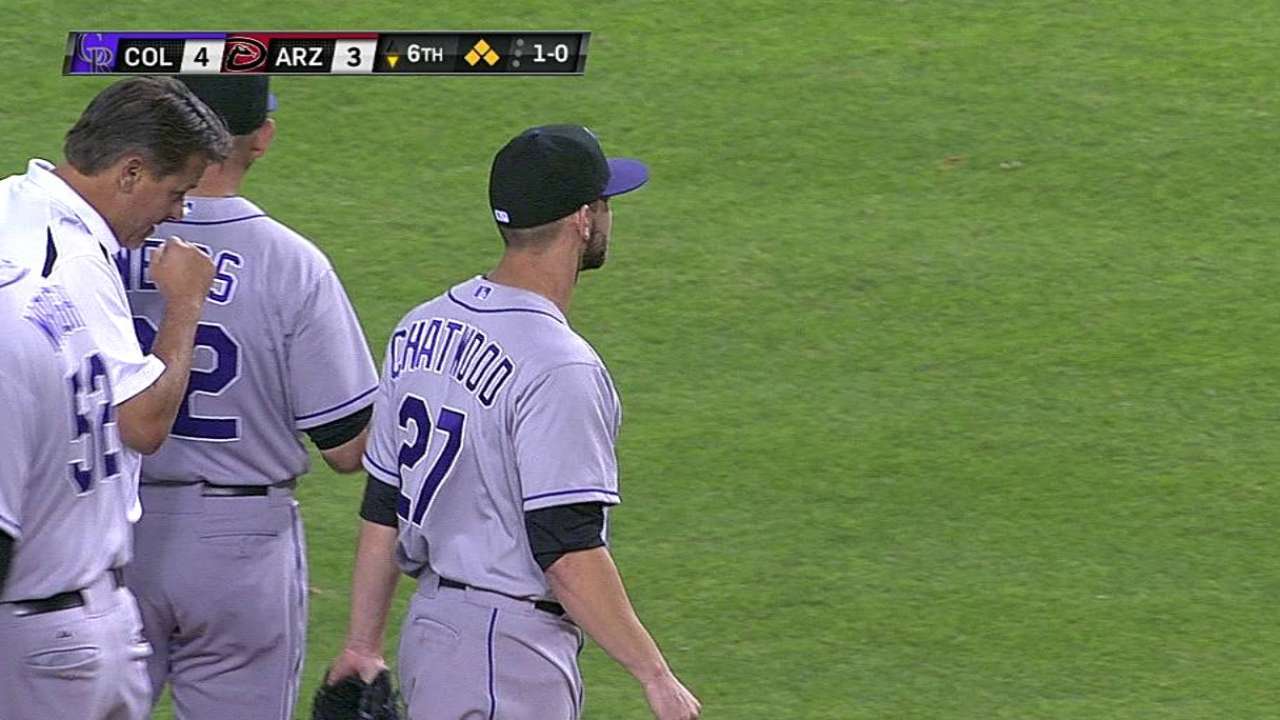 DENVER -- Rockies right-hander Tyler Chatwood, out since suffering a strained flexor tendon in his right arm April 29, will take a major step in rehab by joining the team on its upcoming road trip and beginning a throwing program Friday.
"That picks up my mood a lot," Chatwood said. "I didn't go on the last road trip, so being around the team helps. It's still not easy going out there and watching them every day, but I'll figure out other ways to help out. This is a 10-day road trip and I'll be throwing bullpens or close to throwing them by the end."
Chatwood (1-0, 4.50 ERA in four starts) is eligible to come off the 60-day disabled list June 29 and believes he can complete a Minor League rehab assignment and be ready at or near that date.
The time down has had the side benefit of allowing Chatwood's right hamstring to fully heal. Chatwood strained the hamstring at the end of Spring Training and missed two starts. Although Chatwood had surgery to remove bone chips from the elbow last winter, he theorized that the hamstring was a bigger factor in the arm issue that is keeping him off the mound.
"I don't know, but I may have been compensating for the hamstring, and maybe I came back too soon," Chatwood said. "I don't think it was the elbow surgery, because in Spring Training my arm felt fine.
"This is giving me a chance to get my whole body back to 100 percent. I want to be able to contribute when I come back."
Thomas Harding is a reporter for MLB.com. Follow him on Twitter @harding_at_mlb. This story was not subject to the approval of Major League Baseball or its clubs.