Cuddyer swinging hot bat following DL stint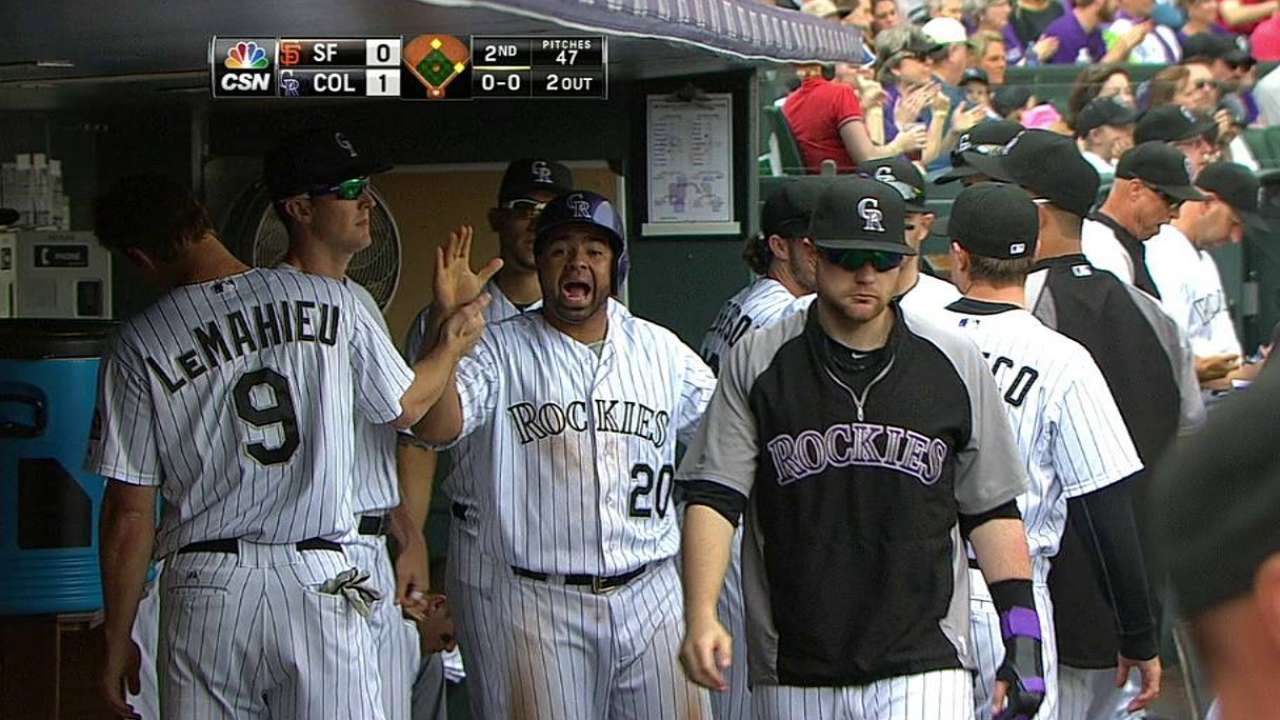 ATLANTA -- After spending more than a month on the disabled list with a strained left hamstring, Michael Cuddyer has been back in action this week. Despite the missed time, the defending National League batting champ has returned to his old hitting ways.
Rockies manager Walt Weiss inserted Cuddyer right back into his customary second spot in the batting order, and the outfielder has responded well. Cuddyer went 4-for-12 with a double and a walk in his first three Major League games of May.
"It feels good, healthy," Cuddyer said of his hamstring. "The swing's starting to get back to where it was before I got hurt, which is nice."
Two Rockies occupy spots among the top five batting averages in the NL, but neither is Cuddyer. Troy Tulowitzki entered Friday ranked first and batting .380 (57-for-150) while Charlie Blackmon is fifth with a .329 (57-for-173) clip.
Cuddyer entered Friday hittting .319 (23-for-72) and could be well on his way to making it a three-way battle amongst Rockies for batting title if he remains healthy, something the veteran is confident he can do.
"Mine wasn't in my muscle, so that's a big difference," Cuddyer said of his left hamstring strain. "I don't have to worry about pulling the muscle or anything like that, so I didn't have to worry about strengthening the muscle or things of that nature, which made it a little different as far as the rehab and now that it's healthy. I don't have those inhibitions."
Joe Morgan is an associate reporter for MLB.com. This story was not subject to the approval of Major League Baseball or its clubs.