Tulo brushes aside home/road split stats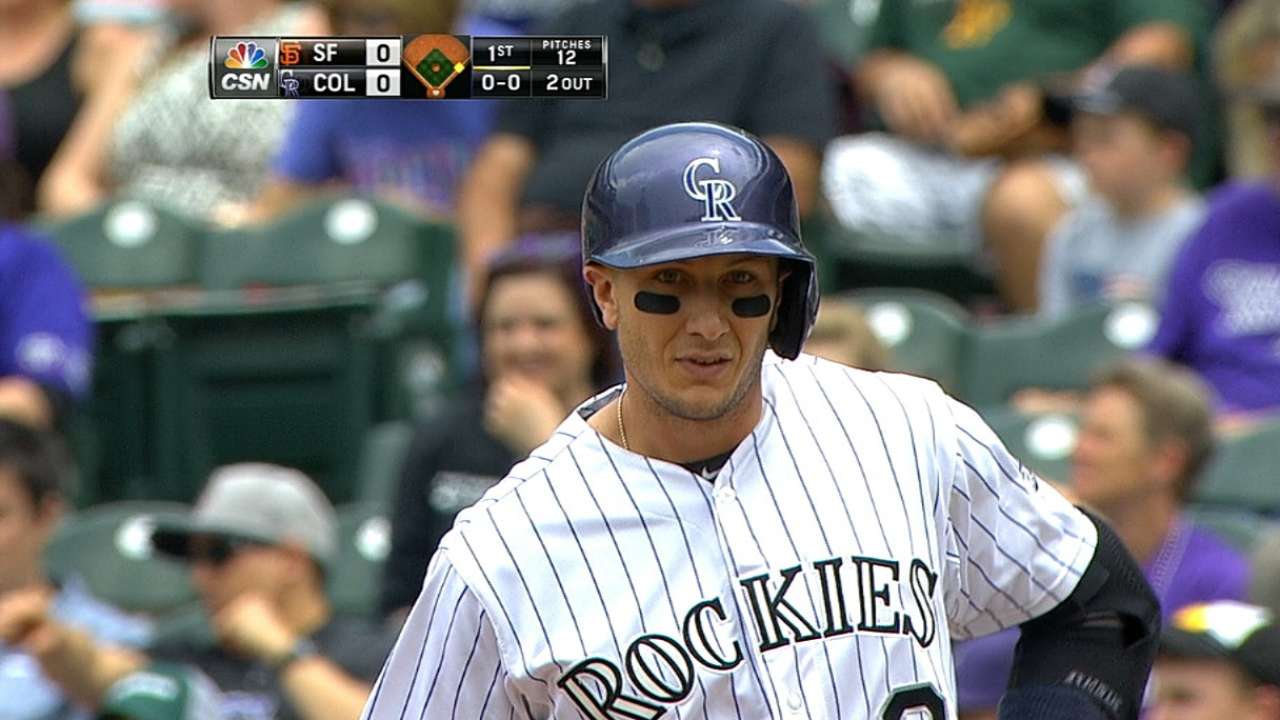 DENVER -- Shortstop Troy Tulowitzki is considered the face of the Rockies franchise, which means he often has to face scrutiny of his home-road batting splits.
Tulowitzki entered Tuesday leading the Majors with a .350 batting average, and fans confirmed how they feel about him. He leads not only all National League players but all Major Leaguers in votes for the July 15 All-Star Game at Minnesota.
But the numbers-oriented crowd looks at his batting average differential -- .521 at home to .234 on the road. Tulowitzki's OPS, the all-telling on-base percentage plus slugging percentage, is an off-the-charts 1.559 at home. But his .804 on the road is quite respectable, despite the low batting average.
"We understand that we do play well at home, so take advantage of that. Then when the road comes to us, we'll deal with it. But right now I've learned from years in the past," Tulowitkzi said. "There have been years when I've been really equal, road and home. It's just a matter of time. I really believe I've just had some of my better swings at home and on the road run into some tough pitching and one of those slumps you fall into for a week or something.
"It happened to be on the road instead of at home. I'd love for those numbers to switch and I expect they will."
Tulowitzki has developed a tough enough skin not to let any possible criticsm define him.
"Anything you do in this game, there are so many numbers out there, somebody's always going to have something to say or ask," he said. "Sometimes it just depends on the matchups, guys you see well you might be facing at home, guys that you don't pick up well you might be facing on the road."
Thomas Harding is a reporter for MLB.com. Follow him on Twitter @harding_at_mlb. This story was not subject to the approval of Major League Baseball or its clubs.