Pacheco DFA'd as Wheeler, McKenry earn callups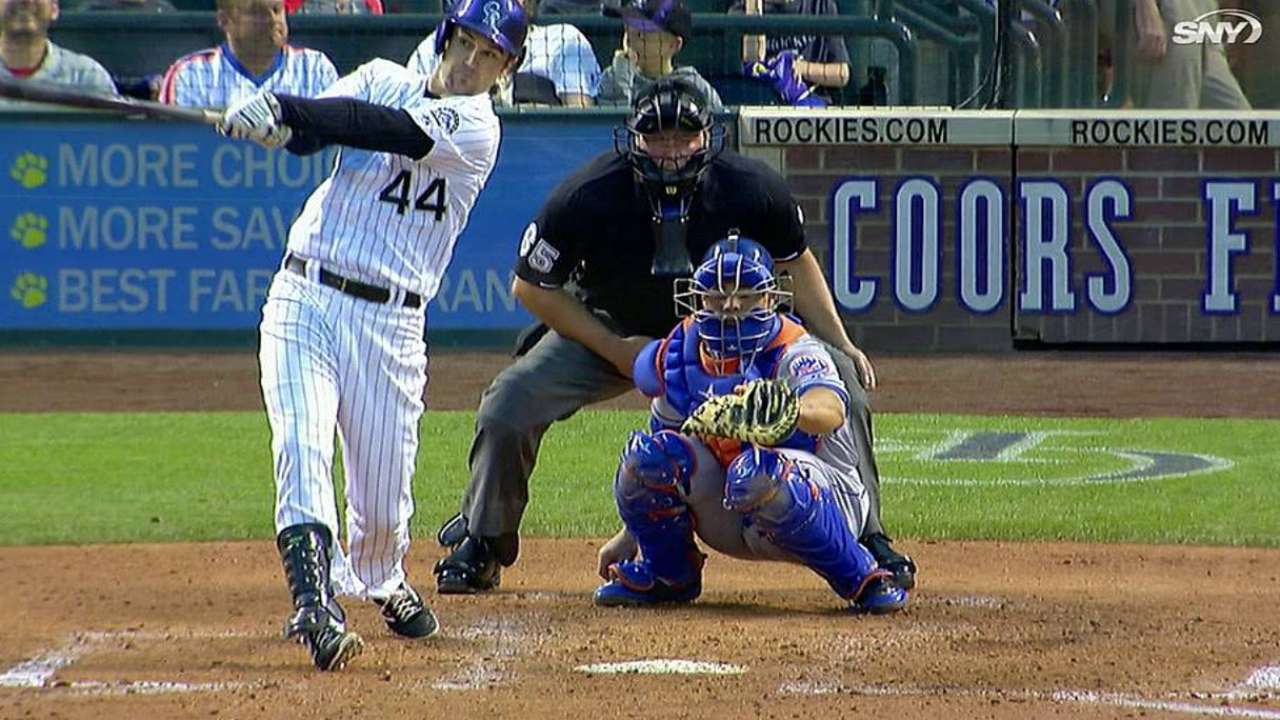 DENVER -- The Rockies' roster shuffling didn't end with placing left fielder Carlos Gonzalez on the 15-day disabled list on Wednesday with left index finger inflammation.
Colorado also designated backup catcher Jordan Pacheco for assignment, calling up third baseman Ryan Wheeler and catcher Michael McKenry from Triple-A Colorado Springs to fill the two roster spots.
Pacheco, who led all National League rookies in batting average in 2012, was batting only .236 across 72 at-bats in 2014. Although Pacheco has shown willingness to play around the diamond in the past, Rockies manager Walt Weiss acknowledged that a lack of available playing time was the reasoning behind the transaction.
"It's tough to have that type of meeting with Jordan Pacheco, who has meant so much to the organization and has been a constant professional," said Weiss. "He saw himself as a catcher and we did too, but he did a nice job filling in at some other spots over the last couple of years. Backup catcher doesn't get consistent at-bats typically. That's how it works and that's how it was with Jordan."
McKenry has been slow in regaining his form after the knee surgery that ended his 2013 season, but Weiss values his experience. McKenry was batting .313 with 12 RBIs in 29 games with Colorado Springs this season. It's McKenry's second stint with the Rockies after he went 4-for-19 with two doubles in eight games, including five starts, earlier this season.
With outfielder Corey Dickerson picking up a majority of the playing time left behind by Gonzalez, Wheeler was called up to replace him as the left-handed bat off the bench. He said Weiss didn't elaborate how much he'd be playing the field, but Wheeler had another role in mind: lucky charm.
"I told [Weiss], 'I feel like we're still on a winning streak here,' said Wheeler. "I left on such a good note. I told him hopefully I can bring back some of that energy we had when we were winning."
Wheeler was 2-for-4 in his three-day stint with the Rockies back in early May. One of those hits was a home run off Mets starter Jenry Mejia that sparked an eight-run fifth inning in the 11-10 victory.
Cody Ulm is an associate reporter for MLB.com. This story was not subject to the approval of Major League Baseball or its clubs.