Third-rounder starts Rox's run on college draftees
Colorado snags Georgia Southern southpaw Howard with first pick on Day 2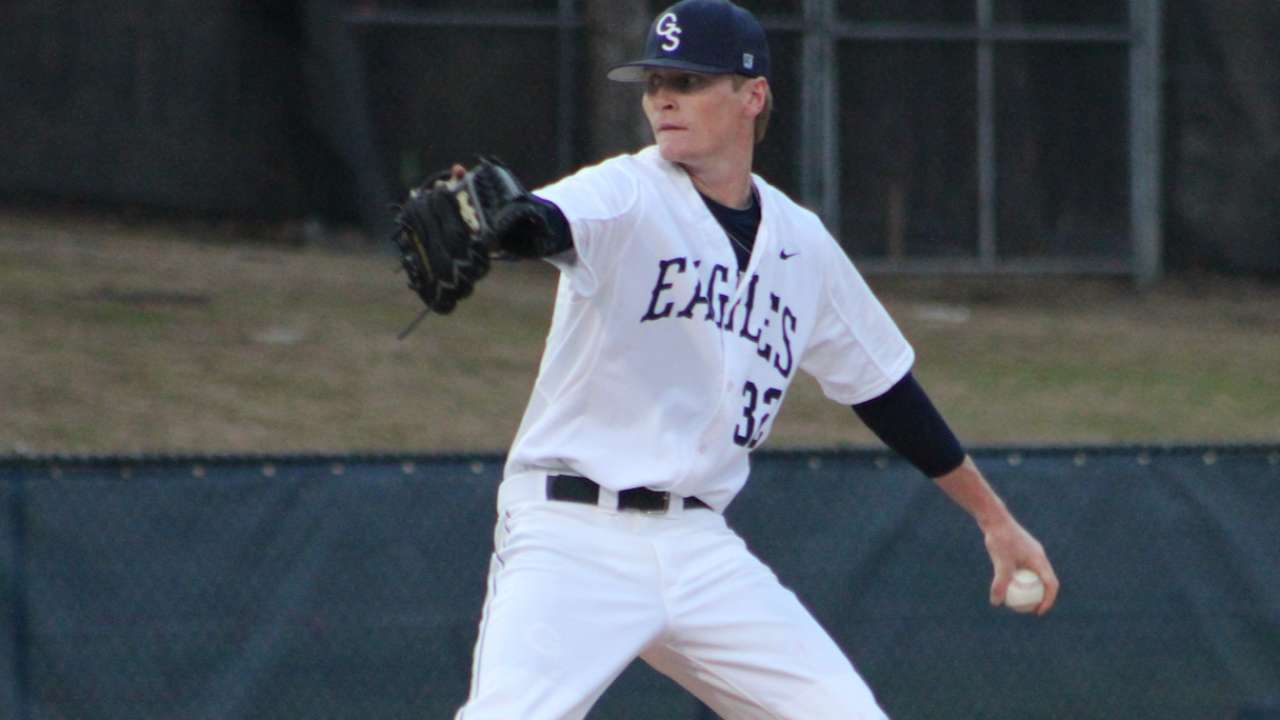 DENVER -- The Rockies made Georgia Southern left-hander Sam Howard their third-round choice, 82nd overall, in the MLB First-Year Player Draft on Friday.
The Rockies took collegiate lefties with two of their first four Draft picks. Evansville's Kyle Freeland, a Denver native, went in the first round, eighth overall. On the Draft's second day, the Rockies used five of their eight picks on players from four-year colleges and another on a player from a two-year school. Three of Friday's picks were pitchers, as the Rockies put a great emphasis on offensive players. The 10 picks over the two days have been split between pitchers and position players.
The Draft concludes on Saturday, with exclusive coverage of Rounds 11-40 beginning on MLB.com at 11 a.m. MT.
Howard went 7-6 with a 2.25 ERA in 16 games, including 15 starts. His final appearance was a two-hitter to defeat powerhouse Florida State in NCAA Regional play. FSU coach Mike Martin was impressed.
"We were totally dominated by Sam Howard, who did a beautiful job, a great job of pitching," Martin said in a story published by the Statesboro (Ga.) Herald newspaper. "We fought, and that's all you can ask from our club. You tip your hat to Georgia Southern, plain and simple. They were beautiful. They deserved to win."
Howard, 21, struck out 94 against 22 walks, and he held opponents to a .230 batting average.
Thomas Harding is a reporter for MLB.com. This story was not subject to the approval of Major League Baseball or its clubs.