Fracture to sideline Cuddyer six to eight weeks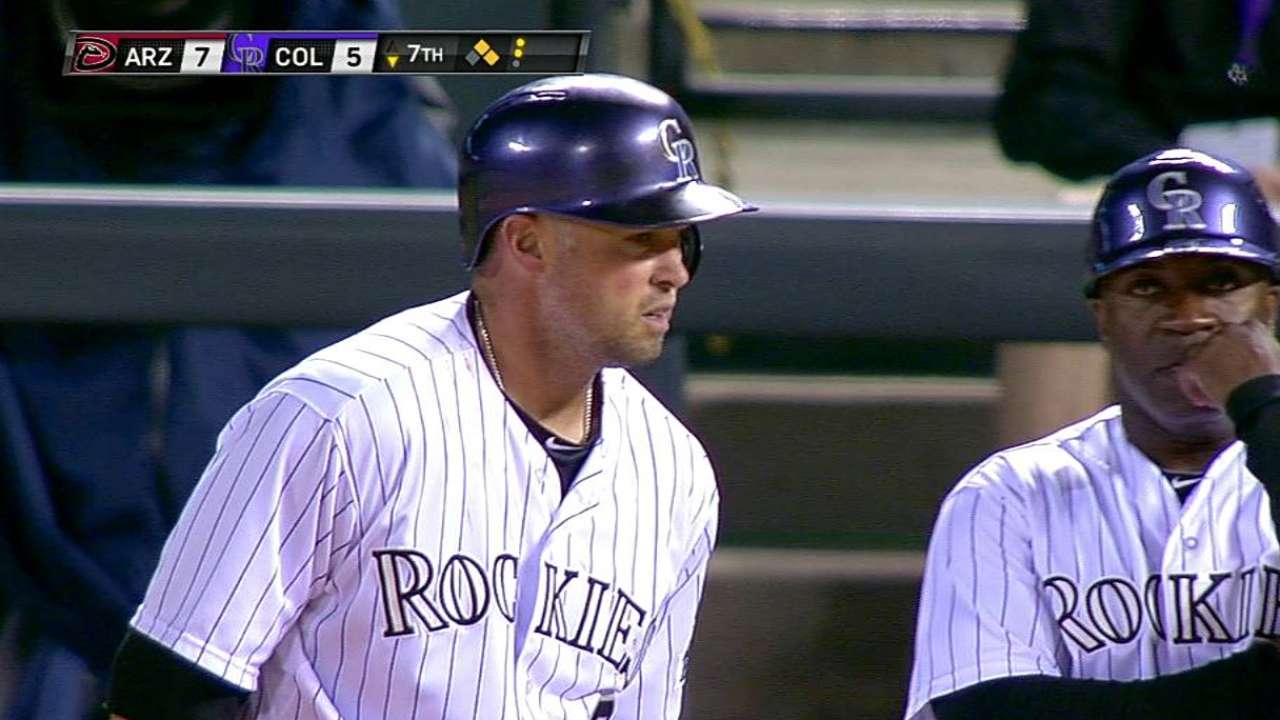 DENVER -- Manager Walt Weiss had said that outfielder Michael Cuddyer was making progress with his injured left shoulder before the team placed him on the 15-day disabled list on Monday. But clearly Weiss hadn't seen Cuddyer struggle with the simple task of putting on a shirt.
Following Monday's 3-1 loss to the Braves, Cuddyer, sporting a sling, revealed the true nature of his injury: a non-displaced fracture of his shoulder socket, which is expected to keep him out six to eight weeks but shouldn't require surgery.
Cuddyer missed three games after injuring the shoulder attempting to make a diving play at third in the ninth inning of Thursday's 12-7 loss to the D-backs. Weiss said that Cuddyer was available off the bench for the three-game weekend series against the Dodgers, but he did not make an appearance.
"Finishing that game was extremely painful," said Cuddyer. "I [gritted it out] the last inning, and they just kept hitting ground balls to me."
When Cuddyer was placed on the DL, Weiss hinted that the situation could be more severe than had been revealed.
"It's something that as a professional team we have to push through," said Cuddyer. "Nobody in the league is going to feel sorry for us."
Cuddyer, the 2013 National League batting champion, hit .317 with five home runs and 16 RBIs in 31 games this season. He previously missed a little more than four weeks with a strained left hamstring, an injury he sustained in mid-April.
With the Rockies now without both of their 2013 All-Star outfielders for an extended period of time -- Carlos Gonzalez is set to undergo exploratory surgery on his left index finger on Tuesday -- Drew Stubbs will likely become a lineup mainstay. Stubbs, who is batting .325, had been getting most of his at-bats against left-handers, but he started and batted second on Monday against Braves right-hander Gavin Floyd, going 0-for-4.
Outfielder Corey Dickerson -- who homered on Monday -- has already been playing regularly since Gonzalez went down, leaving Brandon Barnes, who has experience at all three outfield positions, the Rockies' sole outfielder off the bench.
Cody Ulm is an associate reporter for MLB.com. This story was not subject to the approval of Major League Baseball or its clubs.