Rockies place Butler on 15-day DL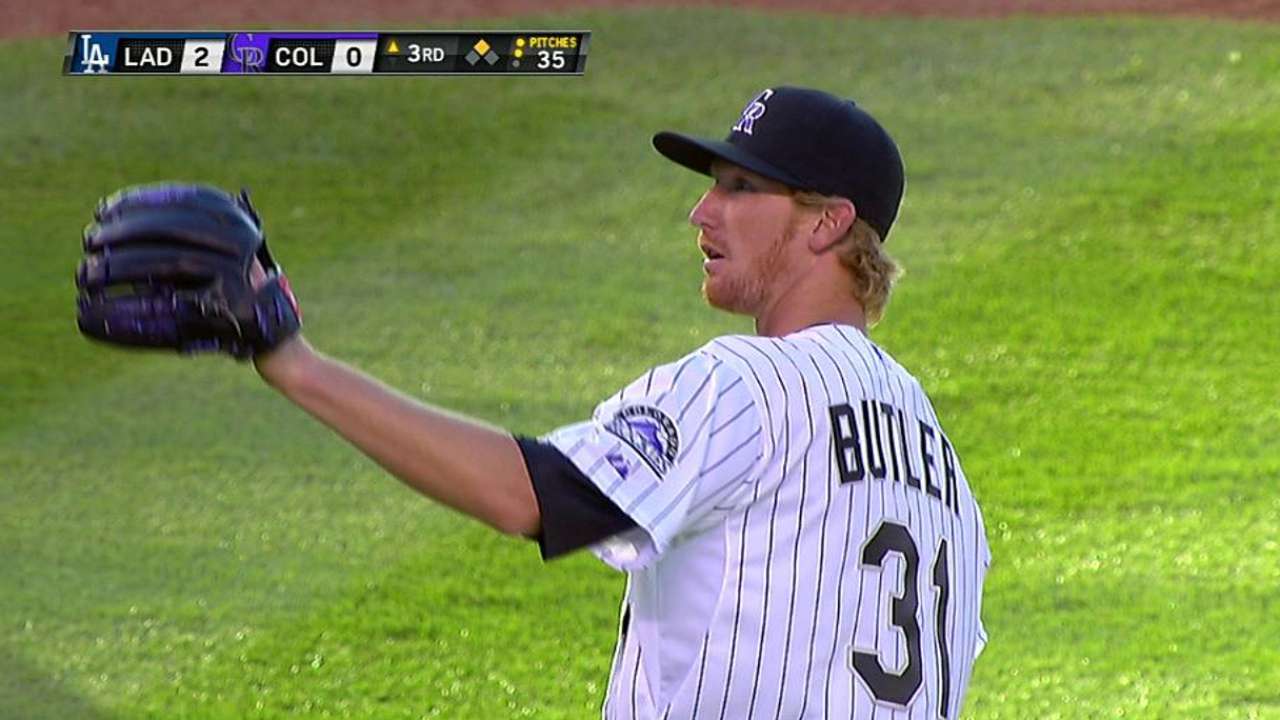 DENVER -- The highly anticipated debut of right-hander Eddie Butler didn't go according to plan, and neither have the days since.
The Rockies announced on Monday that they've placed Butler on the 15-day disabled list with inflammation in his right rotator cuff.
"We're going to be cautious with a young pitcher like Eddie," said manager Walt Weiss. "He felt fine during his start but had some soreness the next day."
The Rockies will be replacing one former first-round pick with another. Per a Rockies source, 23-year-old left-hander Tyler Matzek will be called up from Triple-A to make his Major League debut on Wednesday against the Braves. An official announcement isn't expected until Tuesday; the club has not confirmed the move.
Matzek, the 11th overall selection in the 2009 Draft, has allowed 70 hits and struck out 61 over 66 2/3 innings for Colorado Springs this season.
In his own debut, last Friday against the Dodgers, Butler allowed six runs over 5 1/3 innings. The team doesn't think his injury is anything major, but they've clearly decided to play it safe, with Weiss calling it "a different type of soreness" than Butler has experienced in the past.
"There's no reason to push him, so we're going to give him some time to let that soreness go away," said Weiss. "Hopefully, it's not anything serious. We don't think it is right now."
Butler's move to the DL is retroactive to June 7. Assuming he only requires the minimum stint, he would be eligible to return on June 22 for the series finale against the visiting Brewers.
Cody Ulm is an associate reporter for MLB.com. This story was not subject to the approval of Major League Baseball or its clubs.