Surgery not a viable option for Cuddyer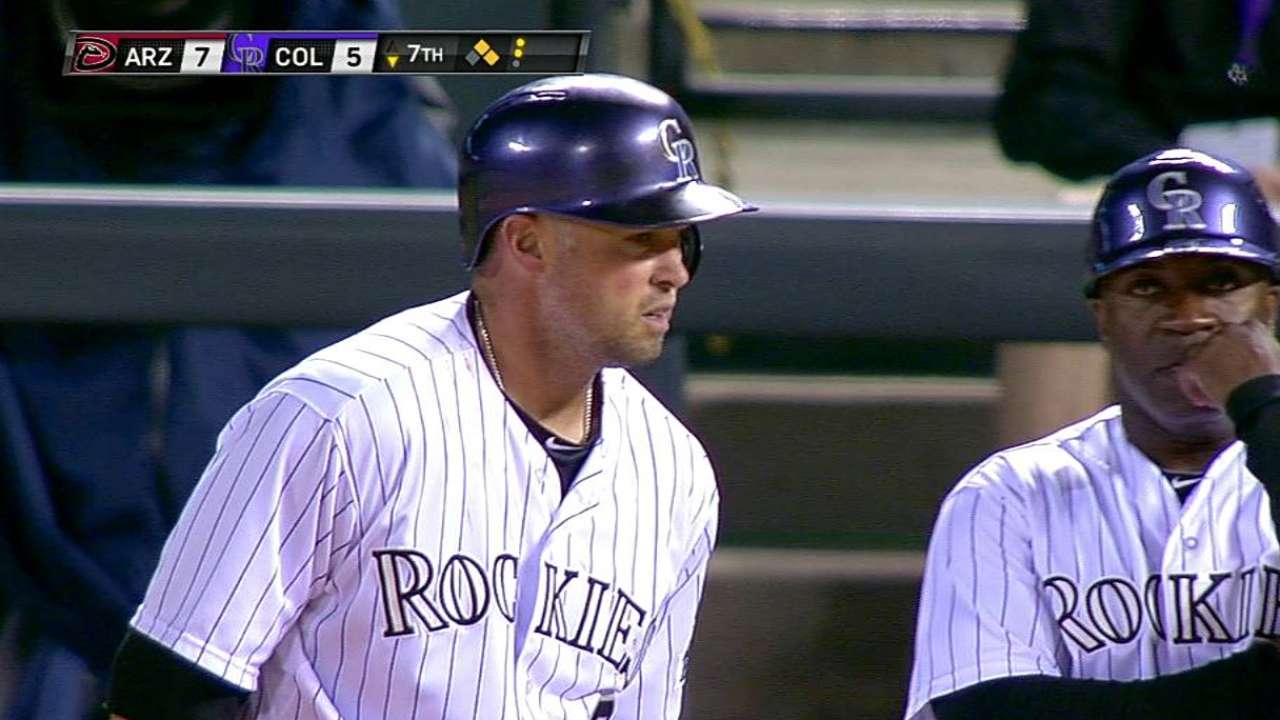 DENVER -- Outfielder Michael Cuddyer will spend six to eight weeks wearing a sling as he recovers from a non-displaced fracture in his left shoulder socket. Because of the need for rehab, he'll most likely be out until late August.
Keith Dugger, the Rockies' head athletic trainer, said the problem can't be repaired surgically because an operation would be too invasive, although he is soliciting various opinions.
The injury, which Cuddyer sustained diving for a ball while playing third base, is an uncommon one.
"I've been in baseball for 27 years professionally," Dugger said. "I've seen two [of these injuries] -- one from a motorcycle crash, and one from a freak diving accident [Cuddyer's]. I've talked to a few of my counterparts, and they've never seen one in baseball. Now, if you're in X Games or possibly football, you see these types of things."
Cuddyer will need physical therapy and strengthening before he'll be able to go on a Minor League rehab assignment.
The injury is a difficult blow for Cuddyer, last year's National League batting champion, who is in the final year of a three-year, $31.5 million contract. He was batting .317 with five home runs and 16 RBIs in 31 games in a season that also saw him miss 25 games with a strained left hamstring.
Cuddyer has spent time on the disabled list each of his seasons in a Rockies uniform.
In 2012 he strained a right oblique on July 31 and played just three games the rest of the season. Last season he missed 14 games in May with an inflamed cervical disc in his neck. But after his return he fashioned a 27-game hit streak and earned a starting berth, as an injury replacement, in the All-Star Game.
Thomas Harding is a reporter for MLB.com. Read his blog, Hardball in the Rockies, and follow him on Twitter @harding_at_mlb. Teddy Cahill is a reporter for MLB.com. Follow him on Twitter at @tedcahill. This story was not subject to the approval of Major League Baseball or its clubs.