Weiss finds day for Tulo, rests shortstop before trip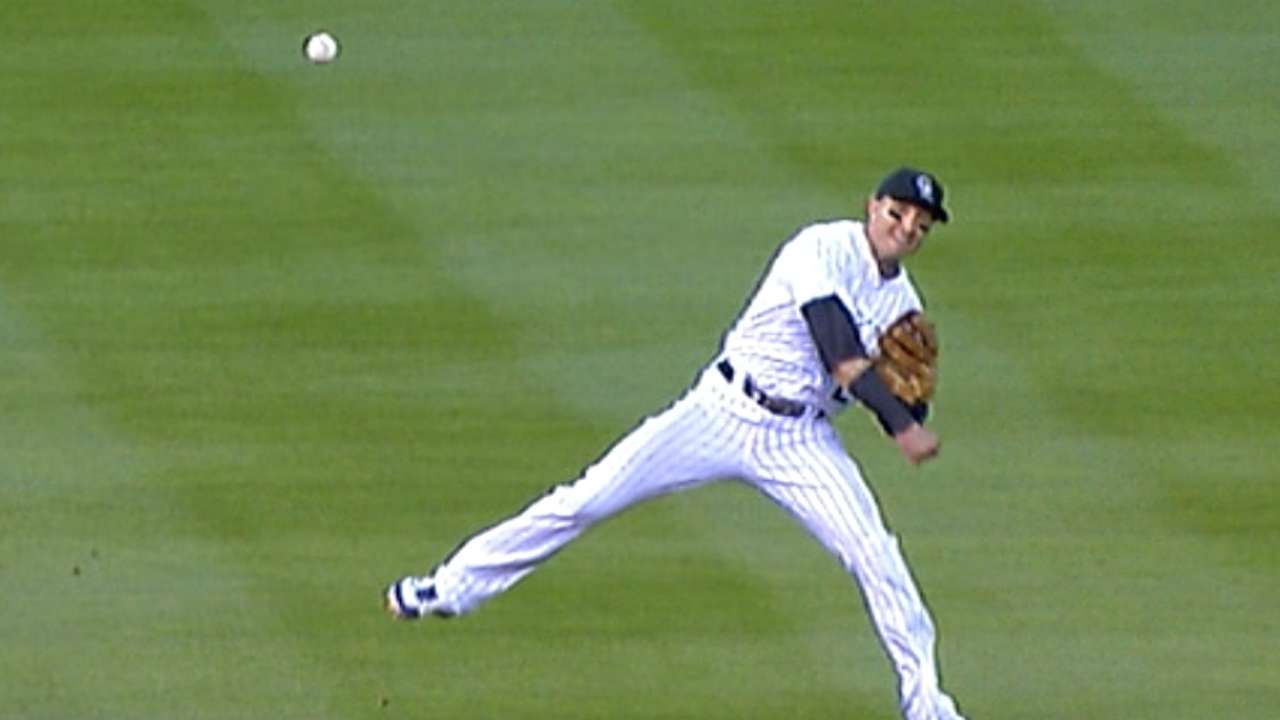 DENVER -- Rockies manager Walt Weiss has had Thursday circled as an off-day for shortstop Troy Tulowitzki since the homestand began. But when the time came, he had to combat the urge to second-guess himself.
"A lot of times when you actually get to the day, you want to change your mind, but I try to fight against that," said Weiss. Weiss ultimately stuck to his wits, with the Rockies set to begin a six-game divisional road trip against the Giants and Dodgers on Friday. Weiss knew that if Tulowitzki didn't sit Thursday, he wouldn't get another rest day until the Rockies' next day off on June 19.
"We've been on the same page," said Weiss. "He wants to be out there every day, especially now that he's healthy. It's my responsibility to take care of him."
Tulowitzki, the National League's leading All-Star vote-getter, has been exceptionally healthy this season after battling injuries throughout his nine-year Major League career. Weiss, a former Major League shortstop who dealt with leg injuries later in his career, says Tulowitzki has been receptive to his maintenance program.
"Tulo has definitely bought into that concept," said Weiss. "He has been very mature about it."
Weiss last rested Tulowitzki on May 28 against the Phillies, six games into their nine-game road trip. Tulowitzki ended up pinch-hitting for right-hander Matt Belisle in the seventh and remained in the 2-2 game for defensive purposes. Weiss said Tulowitzki would be available for the same purposes Thursday, but he'd prefer not to do that again.
"Ideally, we go out and win by seven, Tulo gets to cheer for nine innings then we get on a plane," said Weiss.
Cody Ulm is an associate reporter for MLB.com. This story was not subject to the approval of Major League Baseball or its clubs.