Arenado progressing, but upset he'll miss big series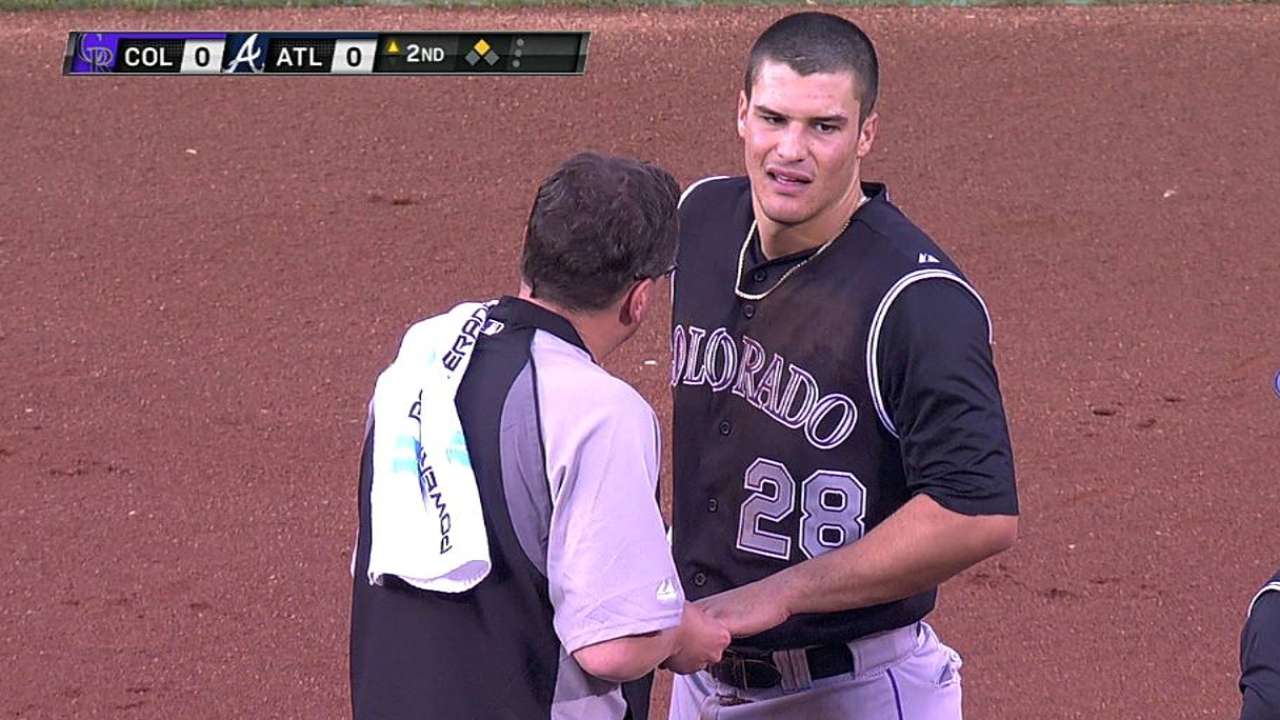 DENVER -- With the Braves in town, third baseman Nolan Arenado has been forced to watch the Rockies lose two of their first three to the team he fractured his left middle finger against nearly three weeks ago.
But it's the series that preceded and the series that's coming that has him most dismayed to miss.
"I was more upset about the Dodgers series than anything," said Arenado. "We're going to [San Francisco] for a weekend series, and that's a series I really want to be in."
Arenado won't be ready though, as his finger will not be reevaluated until the Rockies return from their six-game road trip on June 19. If Arenado's X-rays show the finger to be healed at that point, the Rockies will accelerate his rehabilitation, with a Minor League rehab assignment still in play.
At the moment, Arenado has no complaints about how his finger is progressing.
"I think it's healing great," said Arenado. "It's feeling better, I'm starting to move it a little bit and it doesn't hurt. There's no pain anymore."
Arenado was given a 4-6 week timetable after it was determined his finger wouldn't require surgery. As of late, the high-energy National League Gold Glove Award winner has been running, lifting, throwing, participating in agility drills as well as some top-hand hitting drills.
"I see him running around the field," said manager Walt Weiss. "He's getting fairly close."
Cody Ulm is an associate reporter for MLB.com. This story was not subject to the approval of Major League Baseball or its clubs.