Rox go above slot to sign sixth-rounder George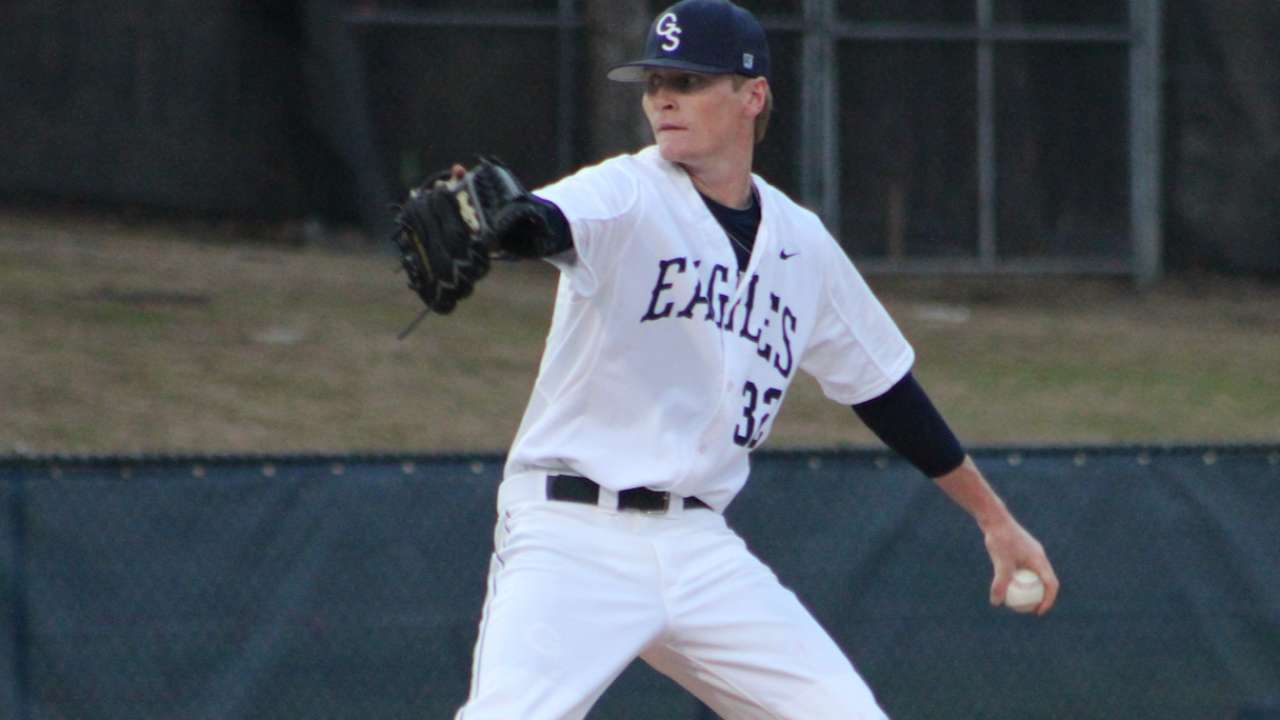 COLORADO -- The Rockies were able to persuade local shortstop and sixth-round Draft pick Max George to forego college and sign a bonus Thursday, MLB.com has learned. And all it took was a little extra cash.
George had already signed his letter of intent with Oregon State, but the Rockies' offer of $620,000, well above his slot value of $259,200, proved to be too much to turn down.
The Rockies were able to accomplish this after saving money on left-hander Kyle Freeland, their eighth overall selection in the First-Year Player Draft. Despite his slot value of $3,190,800, the Denver native signed for $2.3 million following some health concerns stemming from his high school medical reports.
Ryan Castellani, the No. 48 overall pick in the Draft, is also close to signing for his slot value of $1,158,000, according to a Major League source. The right-hander registered 55 strikeouts in 50 innings during his senior year at Brophy Prep in Arizona.
George hit .458 with three home runs and 24 RBIs while leading Aurora's Regis Jesuit High School to the final round of the Class 5A Championship Series. The Raiders lost there, but that didn't stop George from being named Colorado's Gatorade Player of the Year.
This past year was George's first full season playing shortstop. For most of his career, George has been a second baseman, a position he played next to Brody Weiss, son of Rockies manager Walt Weiss, at Regis Jesuit two seasons ago. Weiss also coached George for one season at Regis Jesuit before being hired by the Rockies.
Cody Ulm is an associate reporter for MLB.com. This story was not subject to the approval of Major League Baseball or its clubs.