Gwynn made Young's 1992 debut extra special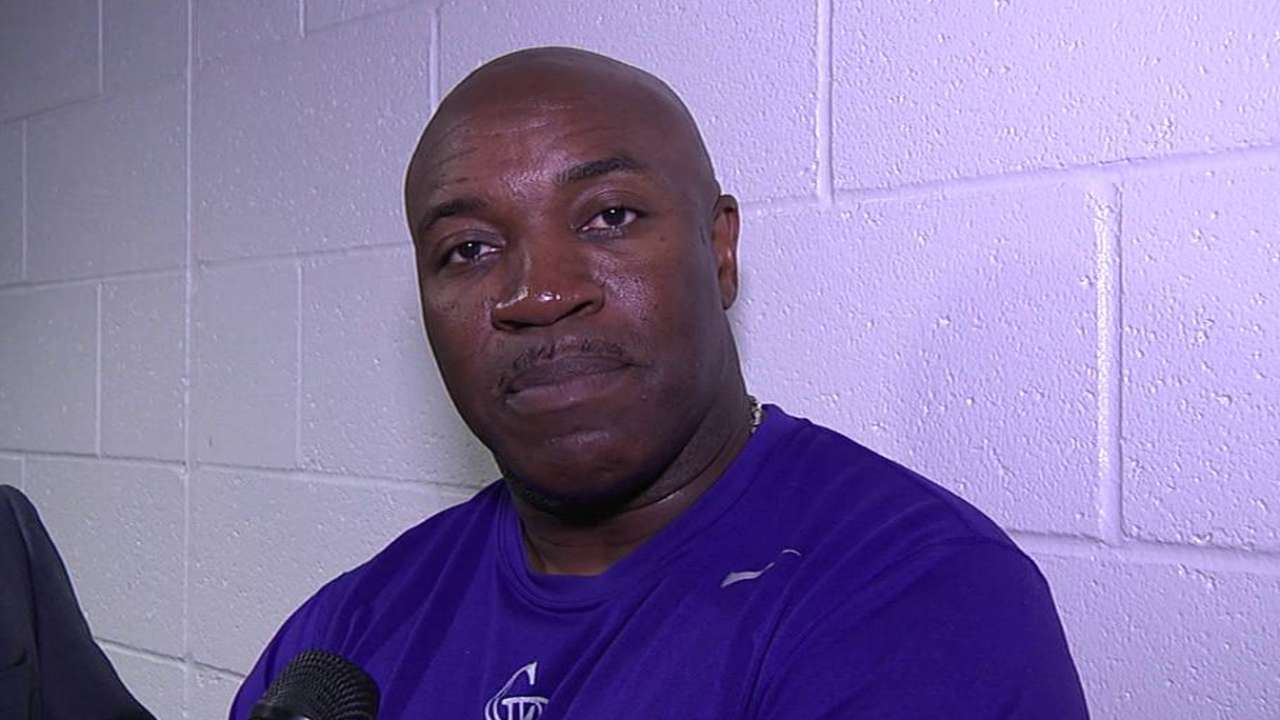 LOS ANGELES -- One of the first impressions that Rockies first-base coach Eric Young received of Major League ball came during his first game.
Young debuted at second base for the Dodgers on July 30, 1992, against the Padres. During the game, San Diego star Tony Gwynn doubled. Just being on the field with Gwynn was a thrill. But Gwynn made it more special.
"When he came around to second base, he said, 'Young man, play the game hard and have fun, and you'll have a long career,'" said Young, speaking in reaction to the death of Gwynn, a Hall of Famer, on Monday at 54 after a long battle with cancer. "I always thought that was really special. I remembered that throughout my career.
"Then at the All-Star Game in 1996, I noticed you'd see other stars that you admire go to him for advice. The Barry Bonds, the Barry Larkins, they surrounded him, and they were going to Tony for advice. That was very special. Everybody thought he was, like, the king of baseball."
Young and Rockies manager Walt Weiss said Gwynn's willingness to share his time and thoughts with players around the game stood out at a time when players avoided "fraternization" with opponents.
"He was first class -- always took the time to check in with you, even if you were an opposing player," said Weiss, a former big league shortstop. "He always had some kind words at second base. He was at second base a lot. So I got to talk to him quite a bit.
"You never really thought twice about it because he was just so classy. We all knew he was a Hall of Famer to be. I was just happy he knew who I was, to be honest with you."
Thomas Harding is a reporter for MLB.com. Follow him on Twitter @harding_at_mlb. This story was not subject to the approval of Major League Baseball or its clubs.